Staysure customers attended the glitzy CTBF royal film performance of The Second Best Exotic Marigold Hotel on Tuesday night after entering our competition.
"Entertaining", "fantastic" and "romantic."
Those were just some of the words used to describe The Second Best Exotic Marigold Hotel after we sent four of our customers to the CTBF royal film performance at the Odeon Leicester Square on Tuesday night last week (17th February). Peter Edwards and Mary Willis won tickets for themselves and their partners after telling us why they should win the premiere tickets.
And they must be glad they did! The lucky winners got to rub shoulders with a host of film stars and celebrities like Dame Judi Dench and Dame Maggie Smith on the 'orange' carpet, which was adorned with marigolds for the Indian themed film premiere.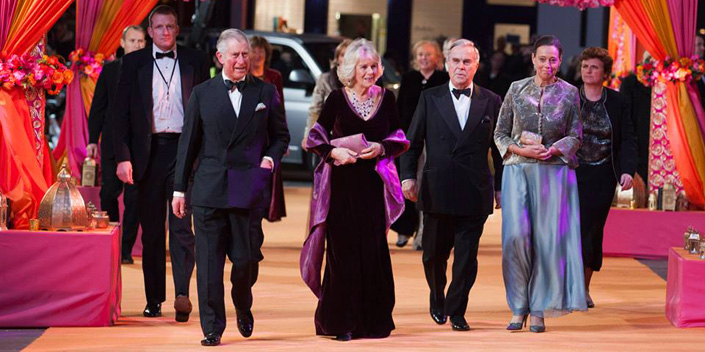 They then settled down to watch the British movie in the presence of none other than Prince Charles and the Duchess of Cornwall, Camilla Parker-Bowles. As official partners of this British film sequel, some fortunate Staysure staff members were also at the premiere.
Peter Edwards, whose favourite actress was Dame Maggie Smith (Muriel Donnelly), said the film had a "marvellous cast" and was full of "witty one-liners".  "India looked interesting and colourful and may be a holiday location for the future," he told Staysure.  "One thing that I've taken away from the film is that life begins at retirement."
He added: "We would like to pass on our great gratitude to Staysure for choosing us to win the competition and attend the premiere of the movie."
While fellow Staysure customer Mary Willis, whose favourite actress was Dame Judi Dench (Evelyn Greenside), said the film made her both "laugh and cry".  When asked if she could take away one thing from the storyline of the film, she said that she would like to be "a bit more of a risk-taker."
She added: "Can you please pass on my thanks to the team on behalf of myself and my husband for looking after us yesterday evening."
Set in the beautiful pink city of Jaipur, the film will be released to the general public on February 26 and will see Hollywood actor Richard Gere join the film's star-studded cast.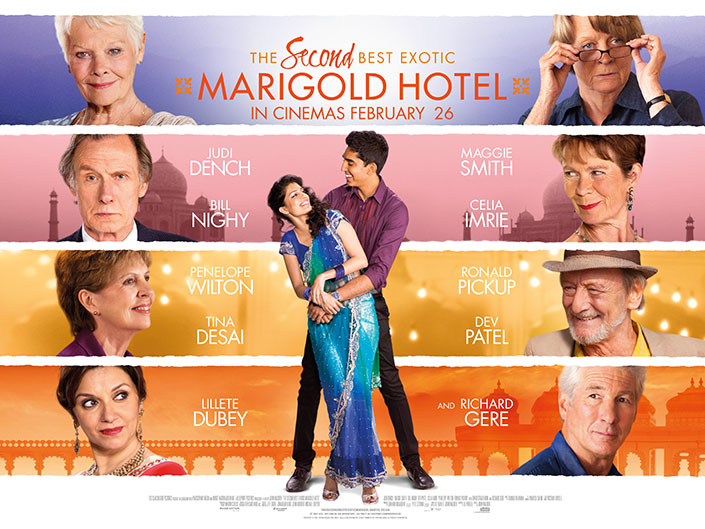 And that's not all! If you're a fan of the original box office smash film The Best Exotic Marigold Hotel – you'll be pleased to hear that we have an amazing holiday for two people to win 7 nights in Jaipur, India!