Greek tourism is on the rise
Despite being hit by one of the worst economic crises in the world, followed by grave social unrest in mainland Greece, tourism figures have actually soared. In the first eight months of 2014, a record 15.3 million people visited Greece, of which 16 per cent were from Britain, according to the Greek tourist board. Greece will not be content to sit on its laurels and now plans to attract an additional nine million tourists per year by 2021.
Cobalt blue waters, sugar-cube houses and sumptuous cuisine at typical shoreline tavernas: these are the much-loved clichés most people use to remember their sunny stays in Greece. But, even in unspoilt Greece, market trends are on the move. We find out the latest on Greece's efforts to attract record tourist numbers to its shores.
Olga Kefalogianni, the Greek minister for tourism, outlines some of the new travel trends and the plans underway to help achieve this goal:
An underwater archaeological site is to be opened near Pylos, in the southwest Peloponnese and expansions are due to take place at the existing Costa Navarino complex in Messinia.
Brand-new coastal resorts are going up on the Cyclades islands.
Athens will get a new 27 kilometre cycle path running from Kifissia in the north, through the city centre and onwards to Faliro in the south. In addition, extensions are planned for its underground and tram systems.
The building of luxury properties is being encouraged and record numbers of licences, up by 150 per cent, have been awarded for new accommodation.
The south coast is in the process of being transformed into a kind of "Greek Riveira," on par with Monaco. Porto Heli, a picturesque fishing village, has recently opened the global beach brand of Nikki Beach. The area attracts many local and international celebrities, footballers, models and other well-heeled crowds who seek a new, star-studded experience on the Aegean Sea.
The frequency of flight services to the smaller islands has been increased.
The culinary craze for "gastro-holidays" is on its way to Greek tavernas.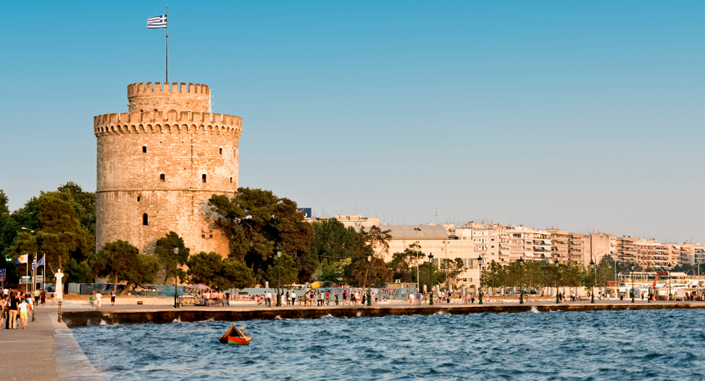 Beyond sun and sea
So what will happen to the rustic Greece and unspoilt island pleasures we all know and love?
Ms Kefalogianni reassures us: "This is a major consideration for us – our strategy is towards sustainability," she says. "The natural environment and the culture should be maintained and preserved. This is what brings tourists to Greece."
The emphasis is on encouraging holidaymakers to lesser-known regions of Greece and on introducing more of a year-round holiday appeal. "We want to expand our offering to new parts of Greece, such as the mountainous area in the north – it's not just about sea and sun," she added.
New tourist attractions:
Thessaloniki, with its ancient history and busy nightlife, will be considered as an alternative city break destination. It will also be touted as a great base for seeing Amfipolis, the Halkidiki peninsula and Lake Kerkini, as well as for excellent opportunities for bird watching, canoeing and riding.
Epirus is split by the world's deepest gorge and is regarded by Ms Kefalogianni as "one of the most exciting destinations for adventurous walkers and hikers."
Amfipolis recently unveiled hidden, ancient artefacts which will attract new visitors to the region.
Interest in cultural attractions remains strong in Greece, with the number of museum visits up by 20 per cent between January and June. Museum hours are to be extended at many locations and smartphone apps are being introduced to keep tourists informed using the latest technology.
Travel Insurance for Greece
If you are planning a holiday in Greece soon, then don't forget to get a travel insurance quote from Staysure.
If you would like more information, give our travel insurance specialists a call on 0800 033 4902 and they will be glad to help. Alternatively, you can get an online quote in a matter of minutes.
All travel insurance provided by Staysure is subject to agreement from our underwriter. Terms and conditions apply, details of which can be found within the Policy Document.