Raymond and Sandra Walker set off on a year-long, 18,000 mile trip around Europe in their motorhome – thanks to a Staysure holiday insurance policy.
Those are the words of Ray Walker who has just returned from an epic 18,000 mile drive around Europe to celebrate his wife Sandra's retirement. Accompanied by their Dalmatian, Evie, the retired pair drove their motorhome as far east as Greece, and all the way down to Gibraltar on the southern tip of Spain.
Highlights included visiting the historic ruins of Rome, cruising along the Romantic Road in Germany, touring the charred remains of Pompeii and watching dolphins swim in the Adriatic Sea as they drove down through Croatia. But what inspired Ray and Sandra to set off on their adventure?
"We normally go away for the bad weather between December and March," said 68-year-old Ray. "But Sandra retired in 2013 (from her job as a psychiatric nurse), so we decided to go for a whole year this time. It was the adventure of a lifetime. We had no idea where we were going to go, we just wanted to wing it!"
The former joiner and builder from the village of Aldbrough, near Hull, drove their Hymer TAG Axle Motorhome through more than a dozen countries, including: Holland, Belgium, Germany, Austria, the Czech Republic, Slovakia, Poland, Croatia, Montenegro, Albania, Greece, Italy, France, Spain, Gibraltar and finally, Portugal.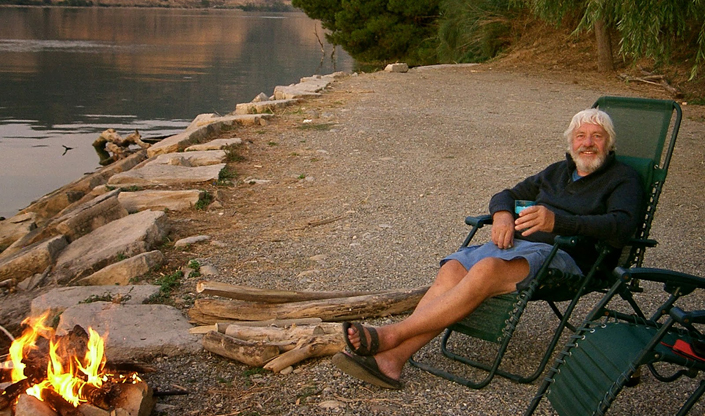 When asked what inspired their trip, the grandad of six told Staysure: "We have got good friends who are 10 years older than us. They had a motorhome and always said that they would spend a year driving across Europe one day. And they never did, as they got too old. So we used them as a benchmark and said we are going to do it, as if we don't, we will end up like them."
And as the popular saying goes, when in Rome, act like the Romans do. So the couple took a 125cc scooter on the back of their motorhome, allowing them to venture into the crowded city centres of Europe, including the Italian capital.
Ray added: "It allowed us to go where the average motorhome couldn't get to. As it is quite wide."
Recalling their favourite country in Europe, Ray said: "It was Croatia by a mile. We followed the Adriatic coast down and saw dolphins swimming in the sea. And we were bathing in the sea most days. We also liked Greece, the weather was beautiful, the people were very nice and it was a pleasure to drive around. Italy and Sicily had so much history. We went around Pompeii and brought some lava back for the grandkids. And we saw Mount Etna, where we spent a night."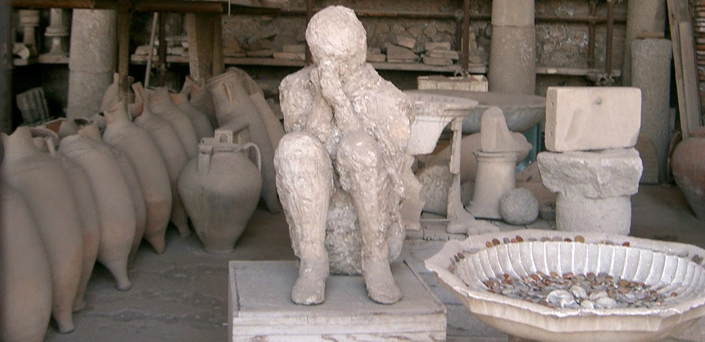 And surprisingly, the adventurous couple only used one toll road during their asphalt adventure.
"We went through all the little villages, which is more interesting than blasting along the motorway where you don't see anything," explained Ray.
Another highlight was Albania, although the roads were "non-existent." He recalled: "I must have driven through the entire country in third gear. But Albania was absolutely beautiful. The people were very friendly. I think they were just pleased to see some people that were different. The capital Tirana was like the Wild West, it was unbelievable. If the potholes are bad on their side of the road, they simply drive on your side. And if it's more convenient to drive the wrong way round a roundabout, they do."
However, when asked whether the trip had taught them anything, the keen fisherman said: "Not to drive through Albania again. The place is lovely, but the roads are terrible!"
And as for the journey itself, the pair were lucky to have just a few minor problems along the way. These included being charged by a pack of sheep dogs in Albania, getting kicked out of Gibraltar for parking in a car park and accidentally smashing their windscreen in Italy.
Ray, who took out Annual Multi-Trip insurance with Staysure for both himself and his wife, continued: "We didn't have any breakdowns, but we almost had a break in! We were in the south of France of all places. We decided to go to McDonald's as we had been eating lettuce and tomatoes for so long that we fancied some e-numbers. And when we got back we saw someone had tried to break into our van and had screw-drivered the locks! Luckily they didn't get in."
As for the cost of completing such a trip, it was relatively cheap considering it was a year-long holiday for two adults and a dog. For "absolutely everything", such as food, living expenses, repairs, petrol and a new scooter rack on the back of the van (2,000 euros), the couple paid just over 14,000 euros. But that's not the end of the road for Ray and Sandra's driving holidays. This summer the pair, who both love fishing, will drive down through France to the River Ebro in the north east of Spain, so they can fish for a month.
Reflecting on their holiday, Ray added: "How many times do you get the opportunity to go on a trip like this? It was the adventure of a lifetime."
You can read Ray and Sandra's blog about their travels here.
Share your story with us and win a Kindle Paperwhite
It's a great feeling to help our customers achieve their dreams and travel the world. However, it's even better to hear about the wonderful things our cover allows them to get up to whilst they're away!
A lot of our customers do amazing things on their holidays, just take a look at a few of the Real Lives stories we've already received. If you have a story about one of your trips that you'd like to share, we'd love to hear all about it and for every story we receive we'll enter you into a free prize draw to win a Kindle Paperwhite.
Terms and Conditions apply