At just an hour and a half's drive from Bangkok, the beach resort of Pattaya is a popular destination with Europeans and Thais alike. For those living and working in the city this is a weekend trip – a time for lazing on the beach and letting their hair down, but if you are travelling from afar, Pattaya holidays are about so much more.
Whether you're taking a day trip, travelling around or spending your visit in one place, here's our pick of some of the best places to enjoy in 24 hours in Pattaya: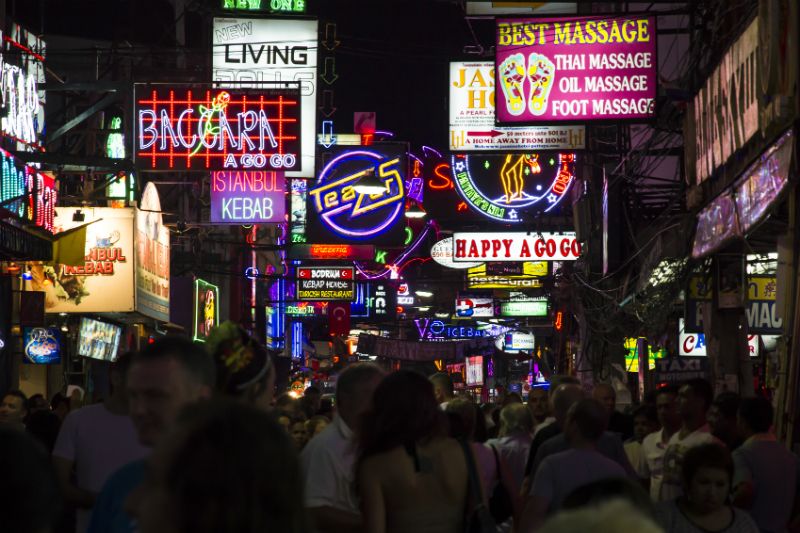 Central and South Pattaya
Central Pattaya is the liveliest region of Pattaya. This is where the bulk of the shops, restaurants and nightlife are. As you might expect from a central area, this part of Pattaya does get quite busy. But central Pattaya also has a beach, so if you like a beach resort with lots going on, this one's for you.
South Pattaya is fairly similar to Central Pattaya and makes for a lively stay with plenty of bars and nightclubs if you like to party.

Naklua and North Pattaya
Are on the other end of the spectrum entirely and offer a more traditional Thai experience. The general rule in Pattaya is the further north you go, the more you find the real Thailand. This is the quietest region and Pattaya holidays here are all about relaxing on the beach and indulging in some peaceful meditation. The general rule in Pattaya is, the further north you go, the more you find the real Thailand. Although some travellers are put off by how un-touristy it is here, there's a real experience to be had.

Jomtien
Is the area that straddles the two opposites and offers some middle ground. This is where couples and families stay as it's quieter than Central Pattaya, but not quite as quiet as the north. The beach at Jomitien is the major draw. Less crowded than Central Beach, the beautiful fine white sand, palm trees and clear, pale blue waters, make this the pick of the beaches in Pattaya.
When you've relaxed on the beach and had some time for quiet meditation, it's probably time to see a little more of Pattaya. The best way to do this is by heading up to one of the viewing posts on the hilltop. If you're fit and like to walk, it's easy to make your way up there on foot, but if you'd rather let someone else take the strain, you can go by songthaew (shared taxi or bus). The best view is from Khao Phra Bat, which is situated between Jomtien and South Pattaya. There are also some interesting monuments dedicated to the Thai navy dotted about here which are well worth viewing.
In the evening you can enjoy some fine Thai cuisine and then find a spot in one of the many bars to sit and watch the world go by. If you like things lively at night, Central Pattaya has the sights and sounds of a town that likes to party, while in Jomtien it's more about good food with a few drinks and watching the spectacular sunset.
Pattaya's floating market
Before you leave, there's one other thing you just can't miss: Pattaya's floating market is a shopping experience like no other. The market is an incredible retail experience. Fruit stalls, souvenir sellers and even art galleries all take part in a 100,000sqm market on the water, with vendors sailing around with their wares in their boats. The wooden stores sit on the river and each have something different inside for you to discover. To get the most out of this unique market, take a trip on one of the boats for hire and get right in the thick of the action.
Whether you like your holiday to be action packed, busy and bursting with life, or quiet, cultural and beach centred, Pattaya has an area to suit you. No matter which part of Pattaya you are based in, you can dip a toe into each area to experience Pattaya as a whole, before travelling further afield to see a little more of the incredible wonders of Thailand.