A wine-lover's guide to Lanzarote
Everyone thinks they know Lanzarote. It's sun, sea, sand and all-inclusive package deals; the perfect family holiday spot.
But the popular island still holds a few secrets…if you know where to look. Away from the packed beaches of Playa Blanco and Puerto del Carmen, the Timanfaya camel rides, and the nightclubs of Arrecife, there is a quiet cultural revolution brewing.
Over the past few years, Lanzarote has been winning plaudits and awards for its unique brand of wine, and serious wine lovers are starting to take notice.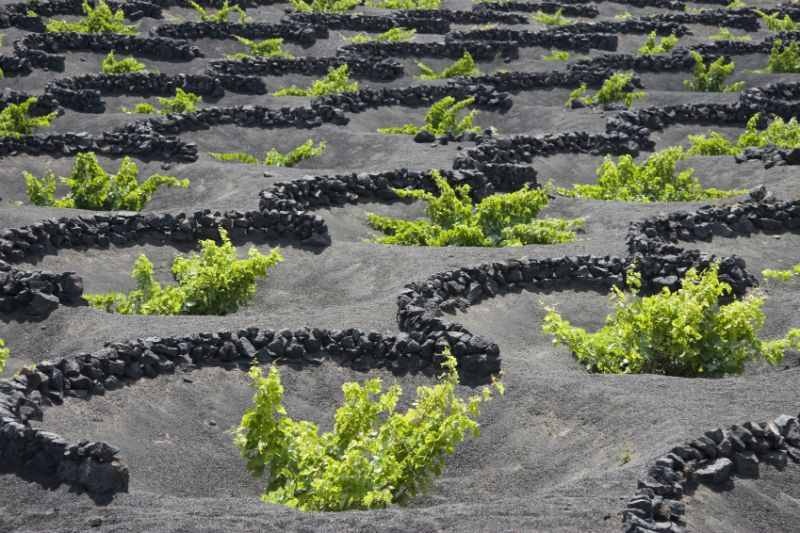 What makes Lanzarote wine special?
Unlike European and New World wines, where manicured vines stretch for miles, Lanzarote's 'vineyards' are stacked across gently sloping hills and surrounded by stone crescents. The stone protects the grapes from the harsh sea air, while also preventing the ashy soil from slipping away in high winds. That's the other thing that makes these vineyards special – the soil. Lanzarote is a volcanic island, so most of the soil found in the centre of the island was once hot lava that has eroded to become a black, nutrient-rich soil with a sandy texture. Ash has a naturally high ability to retain water, so the vines thrive and grow quickly. In fact, it is so easy to grow grapes here that most locals maintain their own private vineyards in their back garden.
However, despite the abundance of reliable vineyards, Lanzarote is a small island so the output of wine is always going to be limited. As a result, there is little to no export market. If you want to try Lanzarote wine, you have to go to Lanzarote.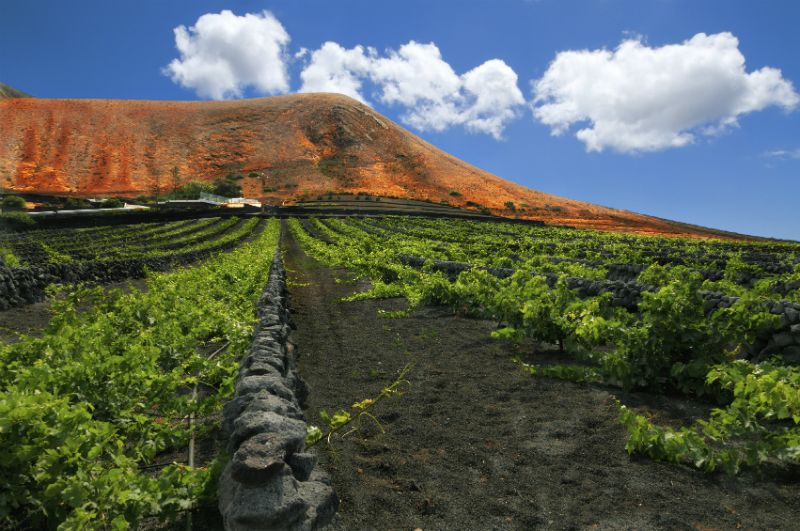 Planning a wine tour of Lanzarote
The main wine-growing region of Lanzarote is the area around the protected Timanfaya National Park (which is home to more than 100 active volcanoes). This just so happens to be the quietest and most traditional part of the island, a world away from the tourist traps of the south-east coast.
There are 18 commercial vineyards on Lanzarote, most of which are based in and around the hilly La Geria area. Public transport is extremely limited on this part of the island, so you will need access to a car if you want to plan a tour.
The best place to begin is at El Grifo winery – the oldest vineyard on the Canary Islands (it was established in 1775), and one of the largest on Lanzarote. El Grifo boasts its own wine museum, where visitors can explore the old wine cellars and learn about the traditional growing and pressing techniques. Every tour ends, of course, with a tasting.
The newer Stratvs vineyard also offers guided tours of its wine-making process, and there are two restaurants on site where you can pair your favourite island tipple with traditional Canarian cuisine.
Other vineyards include the Castillo de Guanapay, Bodegas Rubicon, El Campesino, Bodegas Mozaga and Bodegas Vega de Yuco.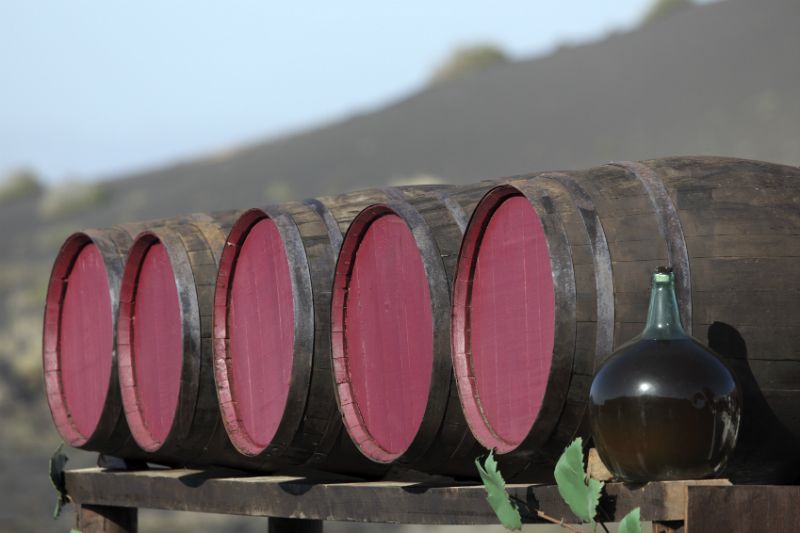 The Lanzarote wines you have to try
For a small wine-producing region, Lanzarote produces a huge variety of wines. Over the past two years, El Grifo, Rubicon and Stratvs vineyards have won medals and awards at international competitions such as the Vinalies Internationales in Paris, the Bacchus Wine Contest in Madrid, and the Mundus Vini in Berlin.
El Grifo's Canari – a sweet, rose dessert wine – has swept the board in almost every category where it was nominated, and is fast becoming the island's favourite tipple.
Meanwhile, El Grifo's red Ariana – a complex Syrah mix – won the gold Berliner Wein Trophy in both 2012 and 2015.
The locally-grown malvasia grape has produced some incredible dry white wines; try the Amalia Malvasia Seco by Bodegas Rubicon, or El Grifo's Malvasia collection.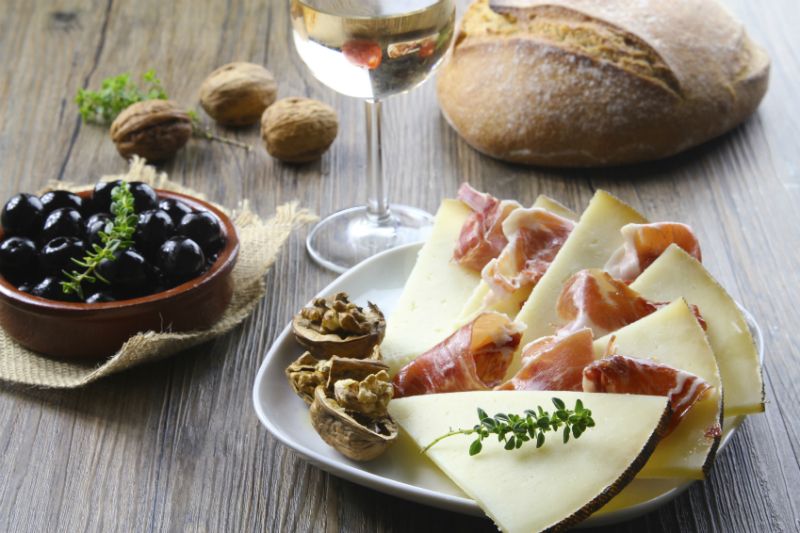 Wine and food
Lanzarote wine is best enjoyed with the local cuisine. The fragrant flavours of fresh seafood pair beautifully with the island's trademark white wines. Try calamari or grilled fish with a simple salad and patatas bravas, and a large glass of malvasia on the side.
The island's deep red wines should be saved for after dark, and savoured alone or with a creamy or chocolatey dessert.
Finally, to finish off your Lanzarote wine tour, El Grifo's famous Canari wine (or any other sherry-type dessert wine from the island) is the perfect match for a thick slab of hard goat's cheese or aged manchego (sheep's cheese) as the night draws to a close.