Discover Marbella's sun-soaked charm
The days when Marbella was an undiscovered fishing village are long gone – this Costa del Sol jewel now boasts a population of approximately 300,000 affluent Spaniards and Expats. While Marbella's flashy side is heavily prevalent on the seafront known as "The Golden Mile" with its throng of luxurious nightclubs, restaurants and streets lined with some of the most exclusive supercars in the world, there is a quieter more traditional side to Marbella, particularly in the cultural oasis that makes the old town.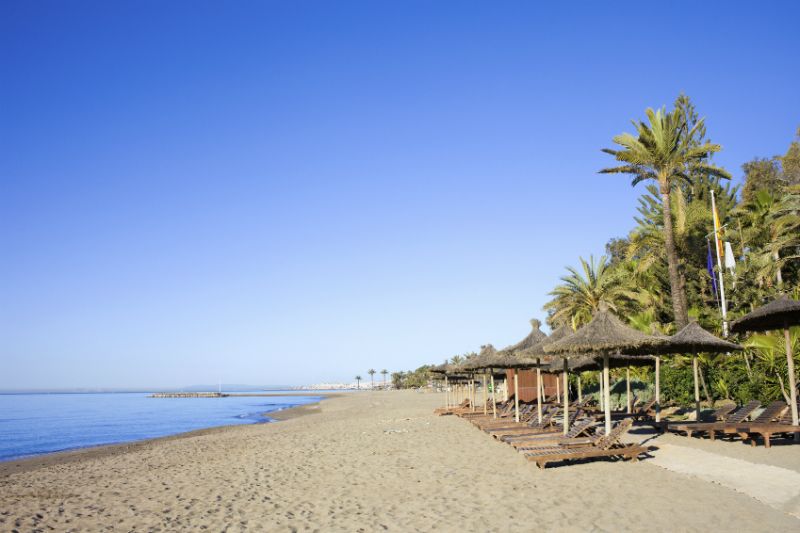 Sand that keeps on rolling
Rolling golden sands show that this is a town that doesn't do anything by halves. There are 24 beaches blasting their way across an approximate 25-kilometre stretch comprising Guadalmina, Las Chapas, and Puerto Banus. Lovers of texture may even get to choose between dark sand or pebble beaches if they so wish. Proximity to these beaches is a prime spot for hotels in Marbella, and a variety of shops and restaurants have assembled on the Paseo Maritimo walkway.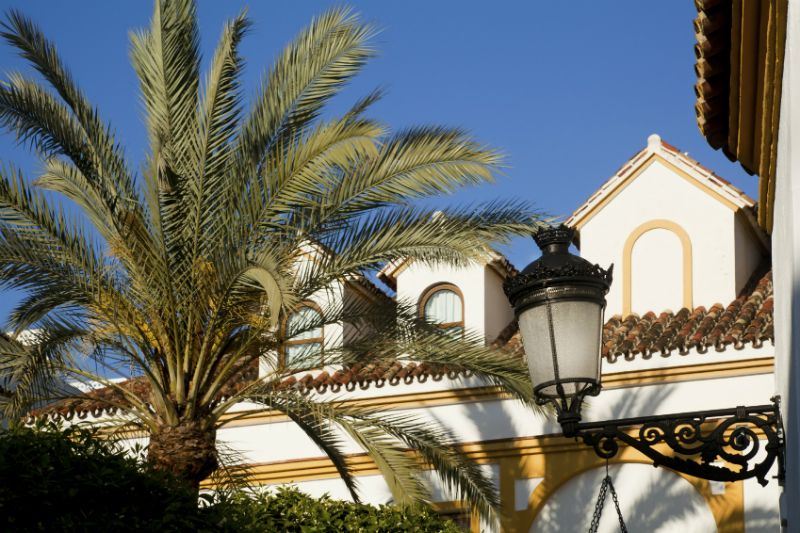 Charming history
Casco Antiguo is an old whitewashed town and charmingly surrounded by 10th-century Moorish castle walls, harking back to its Arabic patronage. Flower-covered balconies hang daintily over narrow passageways, leading to shaded squares blooming with zesty orange trees. There are also historical sites to be found, such as the 16th-century Encarnación Church, which delights with its ornate interior.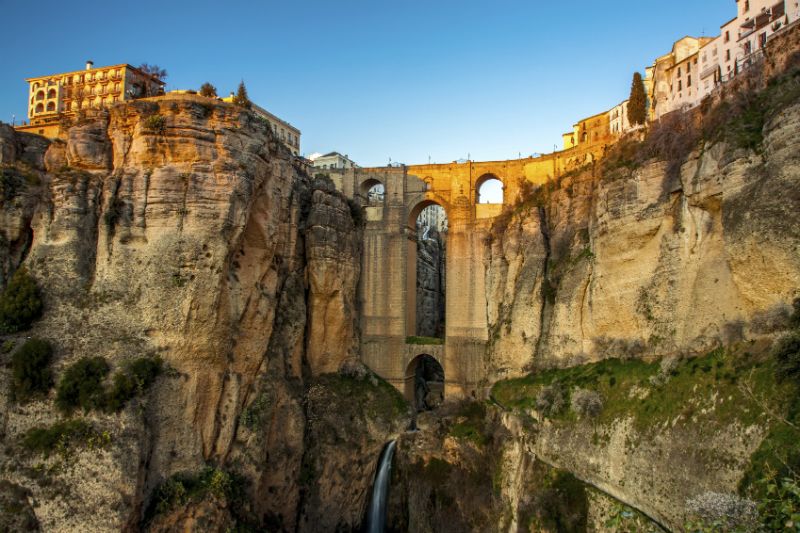 Roman legacy and Ronda day-trips
Just on the outskirts of Marbella is San Pedro, an area that reveals a wealth of Roman heritage. From the old baths to the ruins of the Rio Verde Roman Villa, the legacy of the old empire lives on. If you fancy exploring further afield there's also Ronda, an old city cut in half by the imposing Tajo Gorge. One side has the old town, while the newer quarter has a diversity of well-heeled shops and restaurants.
Some of history's most influential writers – Ernest Hemingway, Orson Welles and George Elliot – have used Ronda as their muse at one time or other. If you're keen to know more there are many guided tours available.
However, if you like your history to hark back a little further you will be pleased to find a wide-range of medieval architecture and inviting plazas within Ronda. What's more, the town is also home to one of the oldest bullfighting rings in Spain.
After a hard day's exploring, why not indulge in a well-earned tapas lunch? A variety of delicious and expertly prepared plates, comprising cheese, sausage, pork loin, salad, tortilla, vegetable ratatouille, croquettes, meatballs and more. Many Bodegas (Spanish wine cellars) even serve wine from their very own barrels, which really amplifies the authentic factor.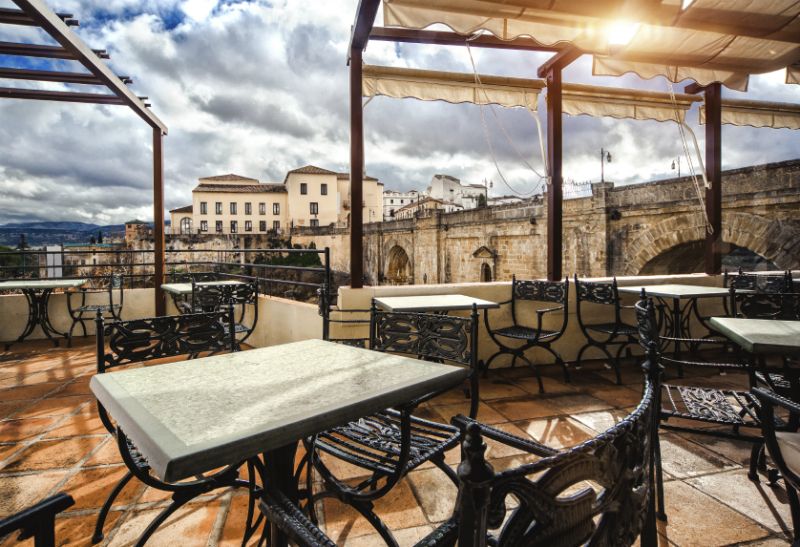 Dining
Outside of Ronda, there are further delicious dining options to be sampled. While all-inclusive packages to Marbella include their own cuisine, you may want to experience flavours outside of its parameters. Juicy olives, freshly baked bread and Spanish cheeses are likely to be found in bars concealed behind age-old wooden doors in the old town.
Distinguished and elegant restaurants serve up everything from foie gras to braised quail, with the delightful tones of Spanish guitar to accompany. Particularly popular is the Orange Square (Plaza de Los Naranjos), which was constructed in 1485 on the orders of King Ferdinand, who wanted a Castilian plaza. All of the buildings around the square are whitewashed, a typical Andalusian plaza that has many orange trees which have given name to the square.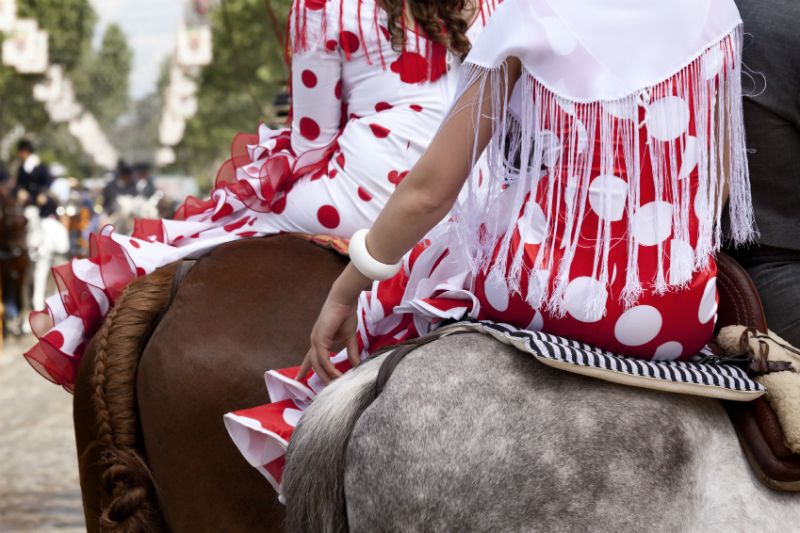 Home-grown culture
Travelers on a Marbella package holiday in June may well be treated to a seven day festival, in honour of its patron Saint San Barnabe. Festivities begin on the beach with a techni-coloured firework display and the crowning of the fair's king and queen. Following this there's a week of typically Andalusian revelry, authentic food and drink, a spot of bell ringing, parading horses, flamenco and locals in traditional dress.
Lovers of all things equestrian will be drawn to El Ranchito for a delightful afternoon out. Stunning andalucian horses dance to music in a mesmerising dressage display. It is located very near to the main hotels in Marbella.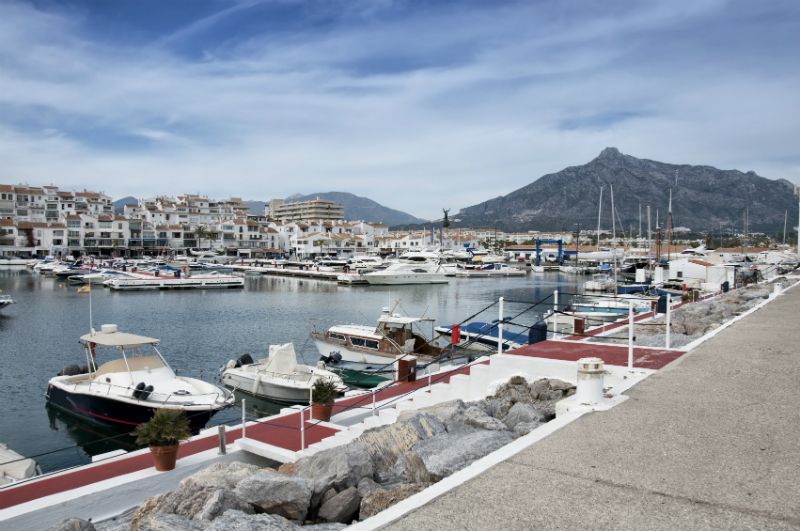 Shopping
In Puerto Banus, Hermes, Versace, Cartier and Gucci abound; but if you prefer the high street price-tag, Zara and Mango can be found at the imposing El Corte Ingles department store. For a little local flavour, Marbella's seafront is lined with plenty of souvenir shops, while the old town is flooded with leather artisans, ceramics and haberdashery, and fine, locally produced sherry.