Explore the natural splendour of the Costa de la Luz
For the mature traveller, some of Spain's busy, bustling resorts may be a little too hectic. So if you're looking for something a little more sedate, the slower-paced life and unspoilt beauty of Costa de la Luz could be the perfect alternative. Costa de la Luz package holidays allow holidaymakers to relax and truly savour their time in this quiet haven, whose name means 'Coast of Light'. From wild wetlands to sweeping bays, there is much to love about the landscape of this area, which is full of rare, beautiful examples of fauna and flora.
Here are some of our favourite natural beauty spots on the Costa de la Luz: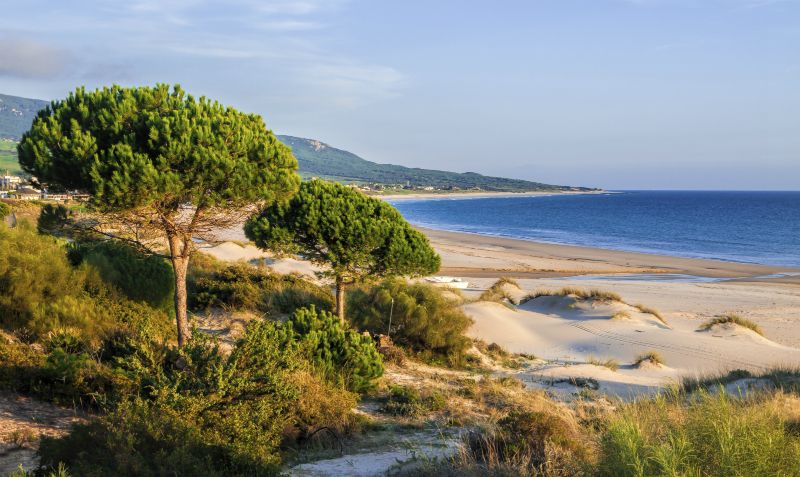 Doñana National Park
This vast expanse of protected wetland beside the Guadalquivir River is a wildlife fanatic's dream, with hundreds of species, many of them very rare, such as the Iberian lynx, the Spanish imperial eagle and the white headed duck. For the most rewarding experience, it's best to explore with a trained guide. This is a more adventurous option than usual beach activity holiday, but if you're after an unforgettable encounter with nature, this is the place to come.
Bay of Cádiz
Boasting two-and-a-half kilometres of protected Blue Flag beaches, fringed with large sand dunes and pine-trees, and basking in sunshine, this area is one of the finest and cleanest holiday destinations on the Costa de la Luz. If you're feeling a little energetic, activities include guided waterfront horse-rides and motor-boat excursions where you will get a different view of the stunning natural beauty of the area.

La Breña y Marismas de Barbate National Park
This nature reserve sits on the seafront near the fishing village of Barbate and combines dramatic cliffs, pine-forests and wetlands with beautiful views and a rich variety of wildlife, including a colourful array of wildflowers in spring. It's a great place for quiet hikes among the pine trees. This stretch of windswept coastline is very popular with surfers.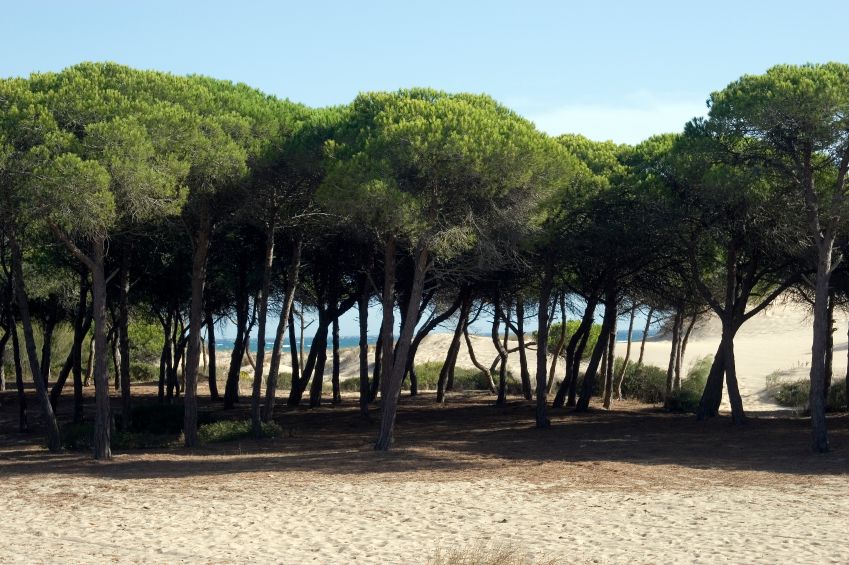 Los Enebrales
This beautiful two-kilometre stretch of protected beach is bordered by sand dunes and, behind them, forest, which is a great spot for walkers and cyclists. Bird-spotters will have a field day here and the views out to sea are mesmerising.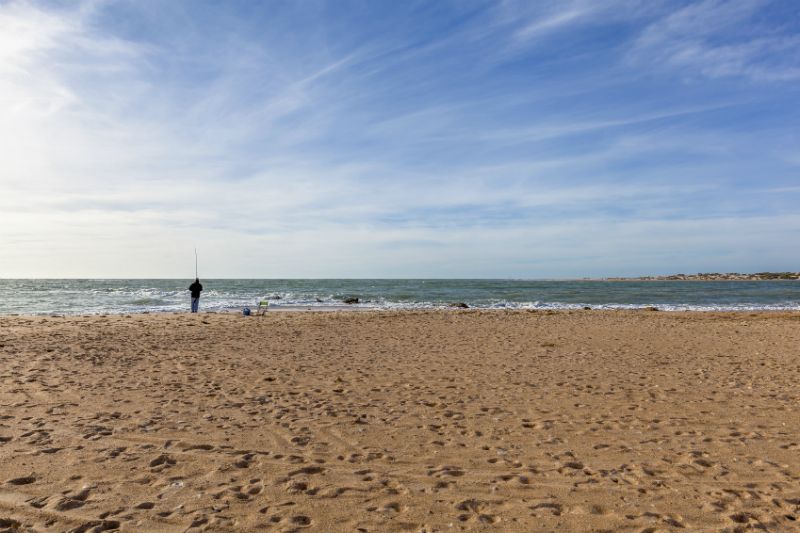 Barrosa Beach
This is one of the loveliest beaches to visit on the Costa de la Luz. There are seven kilometres of fine golden sands, sun loungers and umbrellas to hire, not to mention balmy Mediterranean waters.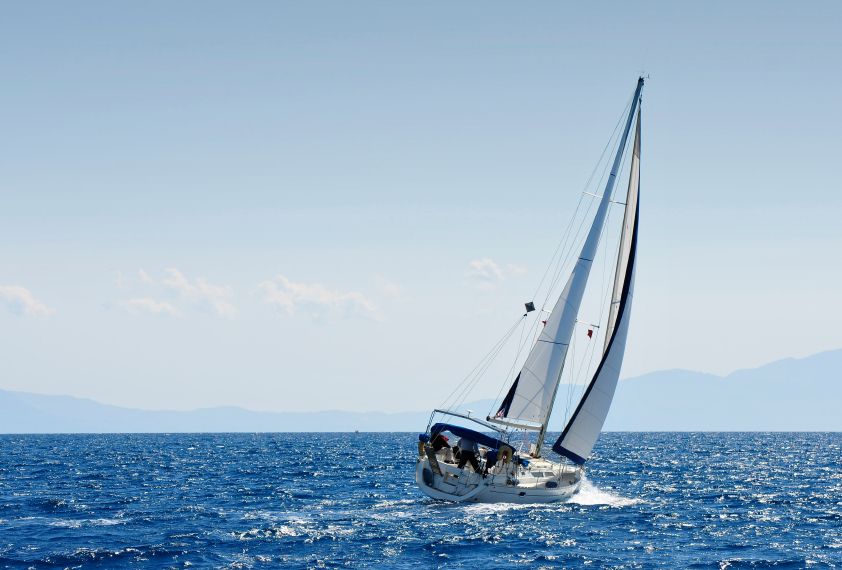 Isla Canela
A narrow canal separates this quiet island from the mainland. The calm waters surrounding Isla Canela make it a popular spot for sailors and it's one of the most serene spots in this peaceful part of the world. A quiet walk takes you past a wonderful variety of restaurants, where you can tuck into squid risotto and watch the beautiful Mediterranean sunset.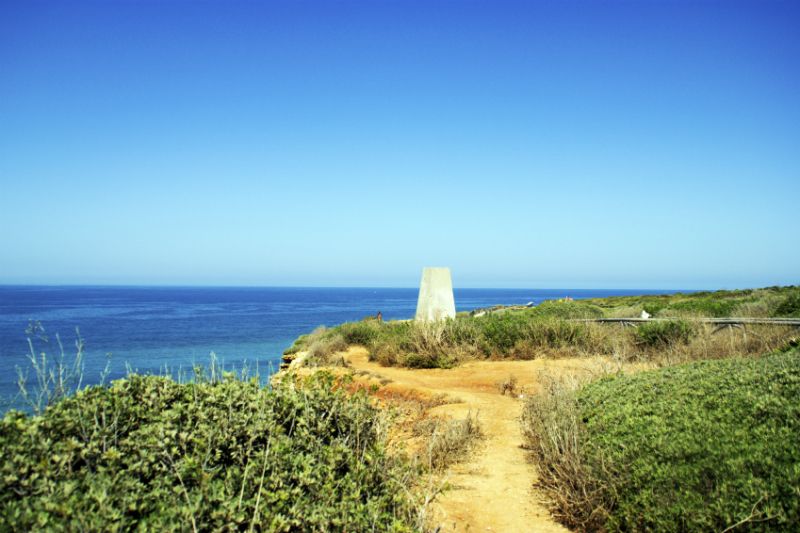 Playa Nueva Umbría
Welcome to the beach-holiday fanatic's dream: a 12-kilometre stretch of golden sand lapped by warm Mediterranean waters, with plenty of space and bathed in sunshine. The sunsets here are to die for, making it a great beach holiday destination.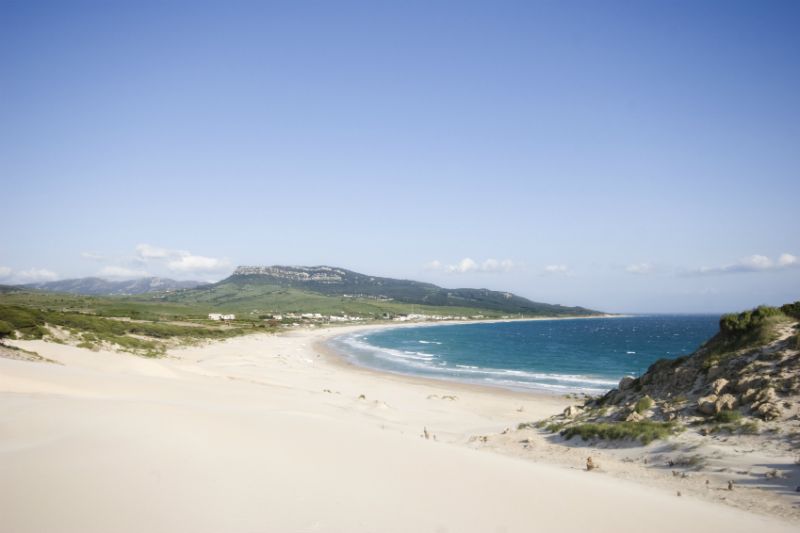 Bolonia
Bolonia is a wild, sandy destination that might even appeal to the beach-averse, by dint of its sheer transcendent beauty. One glimpse at the view from the edge of the pine-forest and across the sands to the Mediterranean Sea and you'll probably be smitten. A tour of the nearby Roman ruins also gives a fascinating view into the past.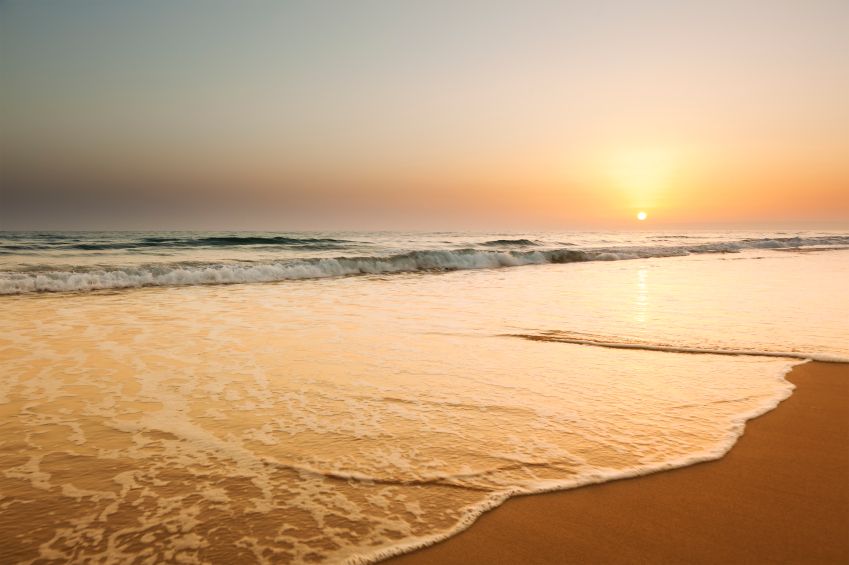 Caños de Meca
This beach resort has become something of a bohemian getaway, as ageing hippies, musicians and New Age dreamers have washed up here over the years. It's easy to see what these romanticists see in the place – the quality of light in this lovely oceanfront spot is something to behold and an easygoing, mellow atmosphere surrounds the whole town.
Cape Trafalgar
The waters just off this headland are where, in 1805, the British Navy defeated Napoleon's combined French and Spanish fleet, winning the Battle of Trafalgar. Military history aside, this picturesque promontory, overlooked by a striking lighthouse, is surrounded by balmy waters and has splendid views out to sea.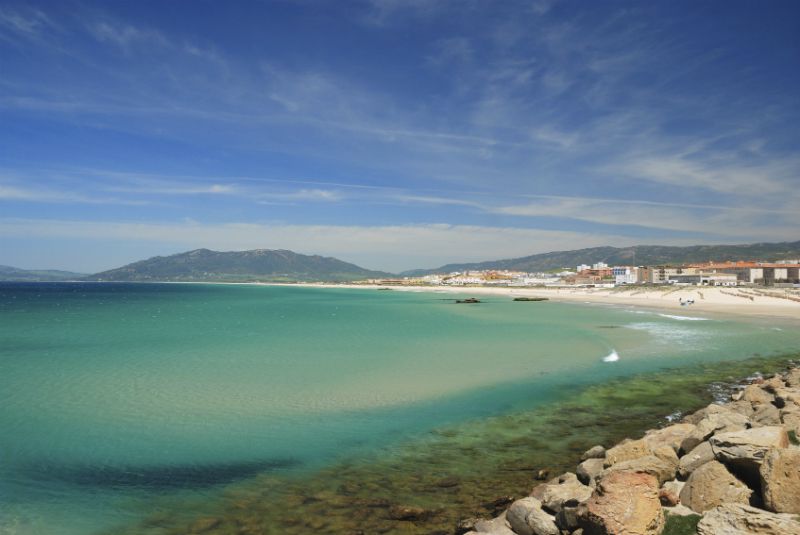 Tarifa
This picturesque seafront town bordered by beach is loved by surfers, and has many great bars and restaurants – Moroccan fusion food is a speciality. The walled Old Town, with its whitewashed buildings, is very attractive and has links back to Roman times.
There's plenty for nature lovers to enjoy here too, not least all the boat trips to spot various species of whales and dolphins swimming in the clear waters of the Straits of Gibraltar. This is an enchanting close encounter with sea life that you're likely to remember for a long time to come.