Five reasons to take a package holiday to Majorca
Majorca is the largest of the Balearic Islands and is surrounded by beautiful beaches and clear blue sea. But why choose Majorca over its Balearic neighbours? The flight time is similar and the range of accommodation is the same; there are plenty of hotels in which to take all inclusive holidays in Majorca and hundreds of villas that can be rented in the hills. But what is there to see, what is there to do and what can offer you that lasting experience that makes this choice of island so special? Here are five reasons why Majorca can give you that little bit extra.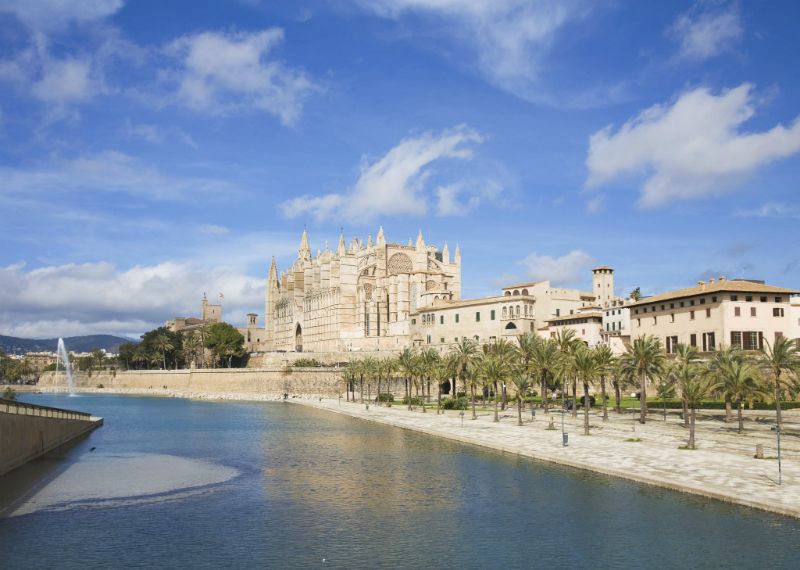 La Seu
La Seu is the name given to the magnificent Gothic cathedral that stands proud above the town of Palma. All flights for package holidays in Majorca arrive and depart from Palma de Mallorca Airport, so visiting the cathedral is not too difficult. La Seu was actually constructed on the site of an Arab Mosque; the Moors ruled this area of Iberia centuries ago and their influence can still be seen in much of its architecture. The foundations of the current structure were laid in 1229 by the King of Aragon. In the 20th century, restoration work was handed over to the famous Catalan architect Antoni Gaudi, but he abandoned the project before completion. The central nave of this cathedral is taller than that of Notre Dame, making it the highest of all the great Gothic cathedrals.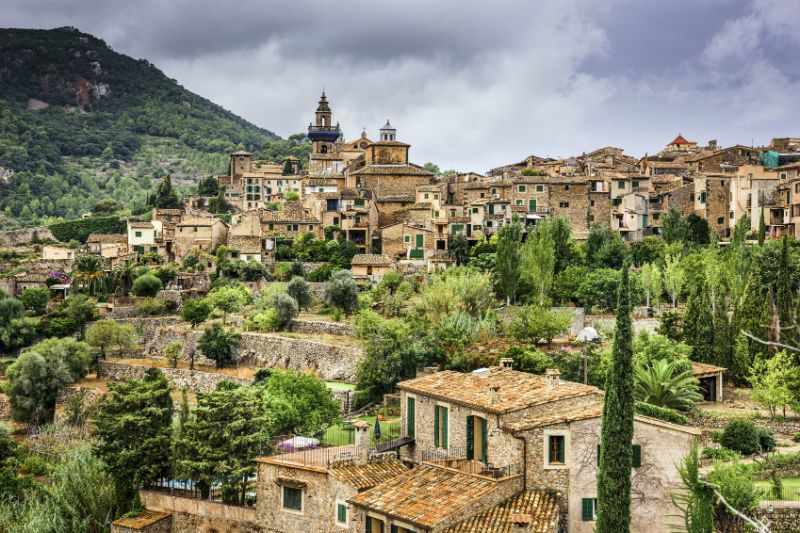 Valldemossa
High up in the Tramuntana Hills, this is one of the prettiest towns in Majorca and no holiday in Majorca would be complete without a visit. Only 17 kilometres from Palma, it is surrounded by lush vegetation and wooded hills. This is a small town, with only 2,000 inhabitants, and all of the little houses are adorned with flowers and green plants. If you are wandering the streets, look closely at the doors; many are marked with the religious symbol of the island's patron saint, Saint Catalina Thomas. The mark is believed to offer protection from harm. The main reason for visiting Valldemossa, apart from its beauty, is the 13th century monastery that has strong links to the famous composer Chopin. This is a real Carthusian monastery and it has been the source of inspiration for many great artists, writers and musicians. Valldemossa is a little known favourite hideaway for the rich and famous, who go to escape from the public eye.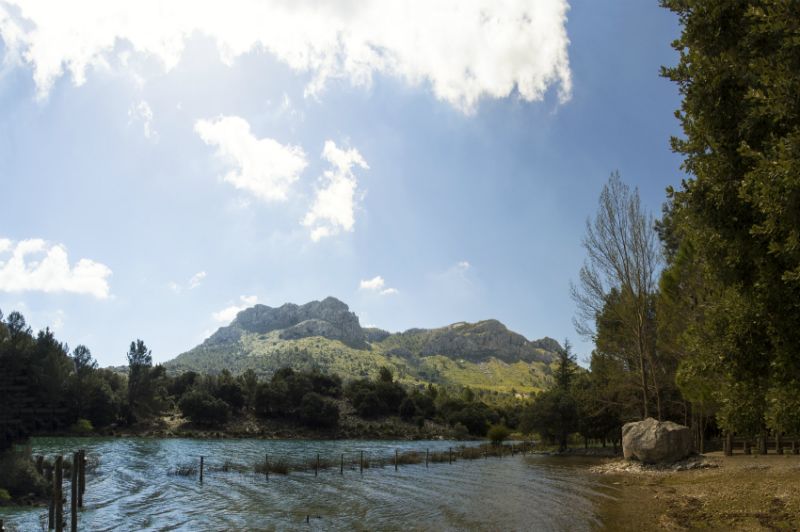 Serra de Tramuntana
The Tramuntana Hills have UNESCO World Heritage status. The steep, rocky hills plunge into clear blue lakes and a traditional way of life is still adhered to here. Goat bells jingle on the hillside and you will often stumble across a fiesta or celebration of some ancient event. These events may be Christian or pagan, but they are still remembered, and create a great occasion for the locals and tourists alike.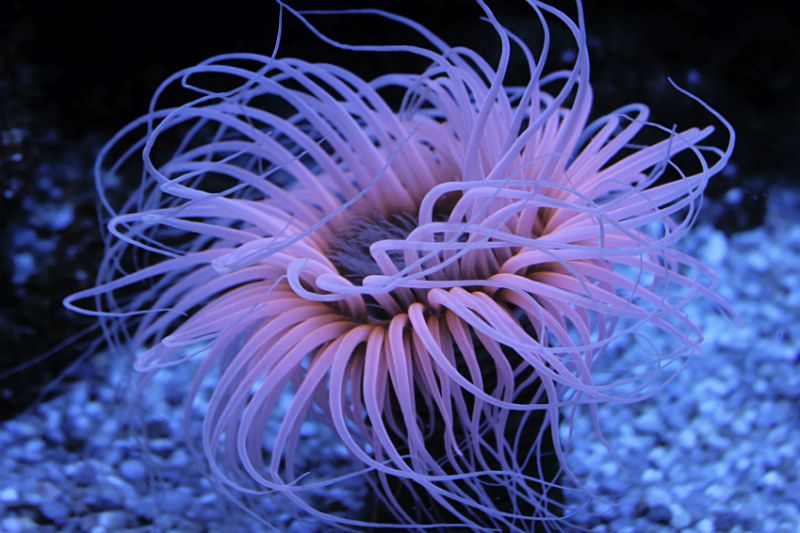 Palma Aquarium
Located in the capital, this is one of Europe's top aquariums. This isn't just for children, as the shark tank holds four different type of shark and if you have a PADI divers license, and are brave enough, you can take the plunge into the 3.5 million litres of salt water and swim with them. If shark swimming isn't for you, why not feed the hammerheads, or at least dip your fingers in the touch pool and stroke a starfish? Outside, a green oasis has been created with Japanese Gardens, and there is a tea room, where you can shelter from the heat of the summer sun.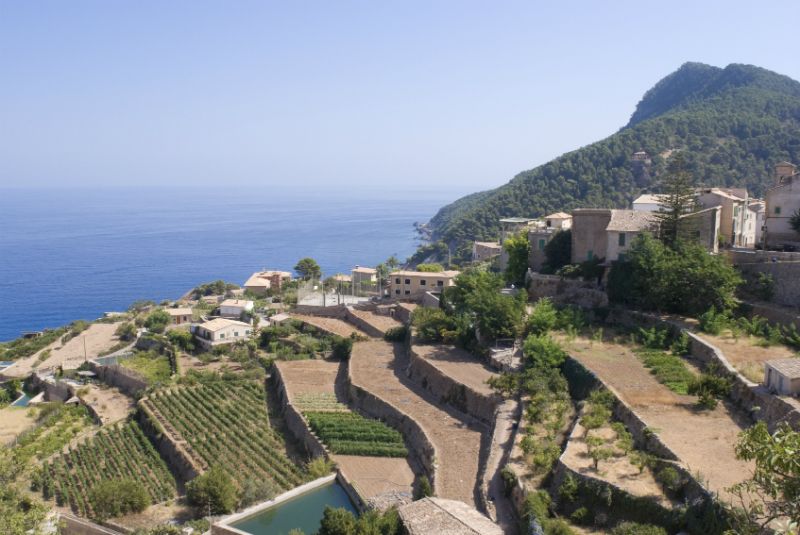 Bodegas Angel Vineyard, Santa Maria del Cami
Majorca has a big winegrowing region, and at the heart of it is the Bodegas Angel Vineyard. Growing 17 hectares of both French and Majorcan vines, the Mante Negro (50 year old vines) and White Presnall are the main grape produced; these are blended to produce Chardonnay, Voignier, Cabernet Sauvignon and Merlot. Visits are arranged by contacting the vineyard direct to arrange a personal visit, and of course a tasting is included. Tasting sessions come in a range of choices and a premium tasting session lets you sample no less than six wines – a food option is also available. The vineyard is constructed in traditional Majorcan style, and you'll find it located between Palma and Inca, surrounded by mountains.
Package holidays in Majorca don't have to be all about sea and sand. This is an island full of culture and quality, with so much to offer.