For a quieter, more traditional taste of Spain, consider a holiday to Costa de la Luz
Bordering Portugal, on the southern tip of Spain is a region which is unspoilt by tourism called Costa de la Luz. The coastline overlooks the Atlantic and there are a number of wide, sandy beache s backed by low rise hotels and local tapas bars.
The area is popular with the Spanish, and a number travel down from Seville to the seaside for weekends and holidays. It can be a little windy on this coastline, great for keeping the summer temperatures feeling a little more comfortable and an ideal location for the expanding wind farm industry of the area.
Some of the most popular holiday destinations in Costa de la Luz are Cadiz, Jerez, Isla Canela, Conil de la Frontera and Chiclana de la Frontera. These five towns are home to a wide selection of pleasant hotels, superb traditional restaurants and interesting places to explore. Before you book your next holiday, have a look at what each one has to offer.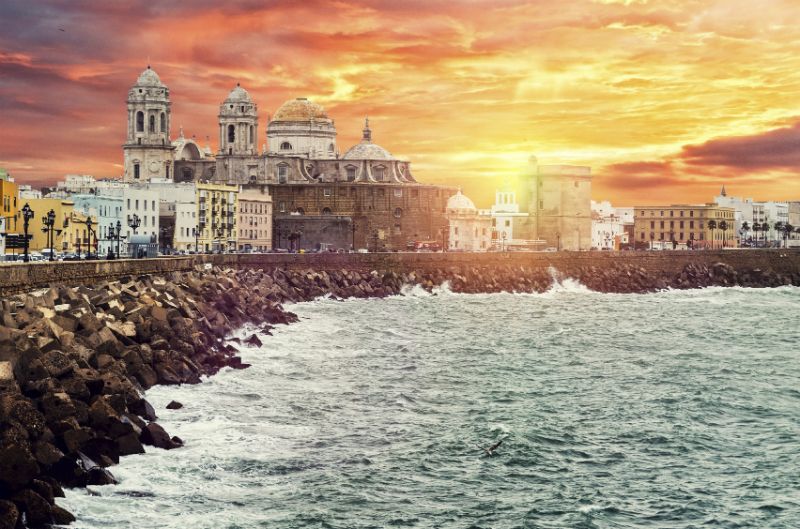 Cadiz
Cadiz is on a peninsula on the Atlantic with an old town of more than 3,000 years of history to discover. Explore the cobbled streets leading to the main square offering cafes, bars and al fresco seating. A grand cathedral looks over Cadiz where you may want to climb the steps to the top to take in magnificent far-reaching views.
If you like a party, then the carnival here is not to be missed; it lasts for 10 days and there are parades, dancing, singing and fireworks to enjoy. It is held every spring and is often known as the festival that Franco couldn't stop!
Cadiz offers a huge market where you can buy fresh fish, olives, herbs, fruit and cheeses, many of which can only be found locally. It is all under cover so it stays cool even on the hottest days.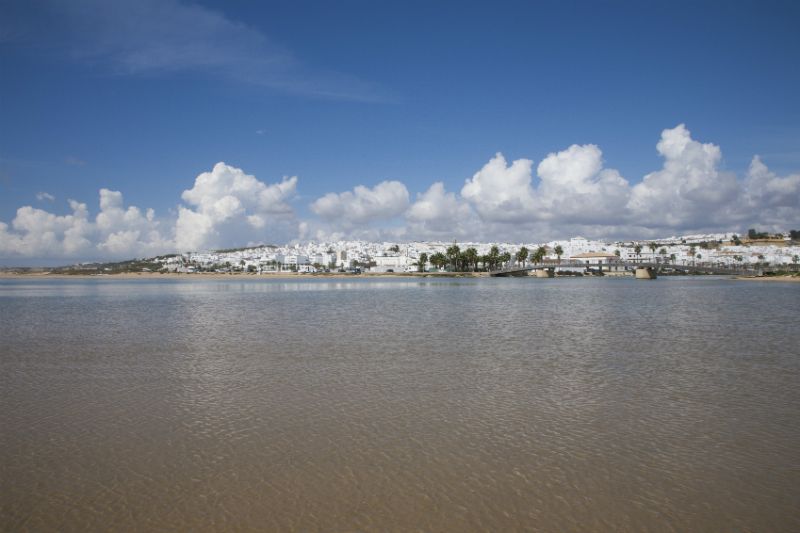 Conil de la Frontera
For a family-friendly holiday in Costa de la Luz, you may want to head for Conil de la Frontera. This town is south of Cadiz and many centuries ago was once a port. There are a number of delightful beaches nearby with the most popular being La Fontanilla located directly in front of the town consisting of a wide, 2 km stretch of sand. The tide is gentle here and there are showers and sun loungers available.
The town gets busy in the late afternoon and evening as everyone stops to enjoy coffee, ice cream and tasty seafood dishes.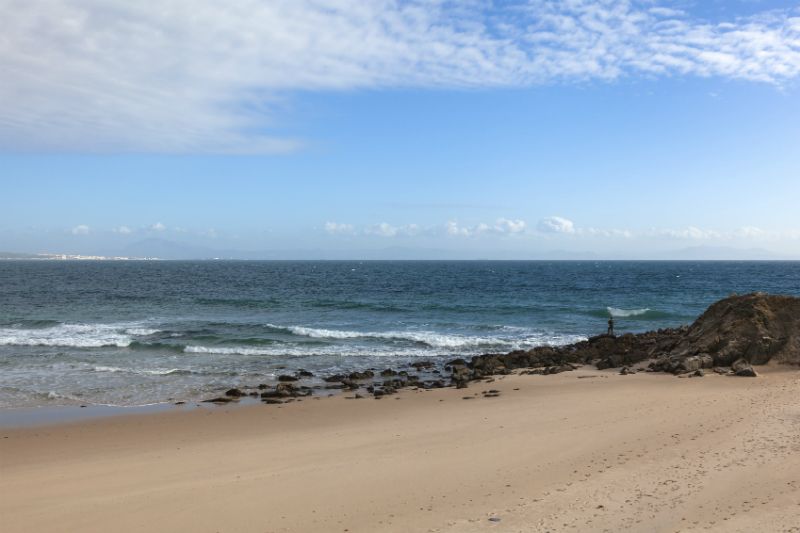 Chiclana de la Frontera
Chiclana de la Frontera boasts cobbled streets, flowery balconies and some of the finest beaches in the region. Barossa Beach is 6 km of sand and features promenade with bars, restaurants and a lively atmosphere at one end and a quiet, undeveloped area at the other.
You will find a choice of Costa de la Luz hotels from top companies like Iberostar, Riu and Barcelo in Chiclana.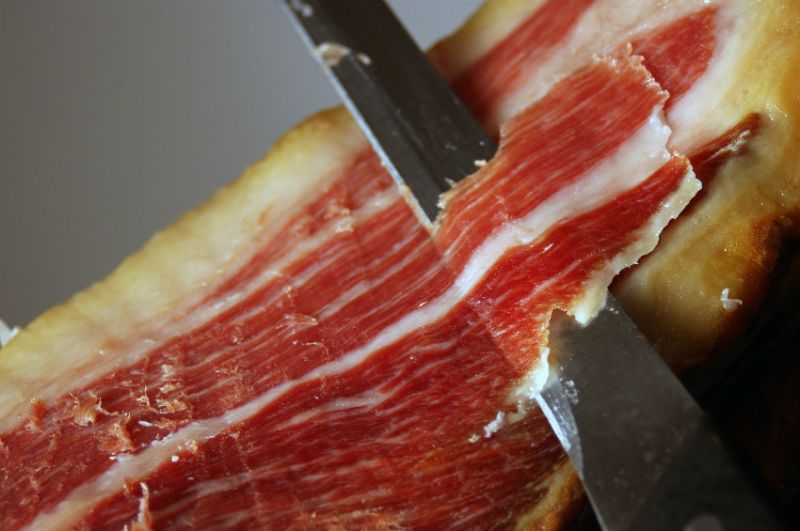 Isla Canela
A peaceful island that lies just off the mainland. It is accessible by a bridge and there is an upmarket feel about the place. In the old town, there is a choice of friendly, local eateries and lots of traditional tapas bars where you can sample the local "jamon" (Spanish ham which is cured and thinly sliced).
If you are feeling energetic, bicycles are easily available to hire on the island so you could take yourself off on a bike ride to see the sights.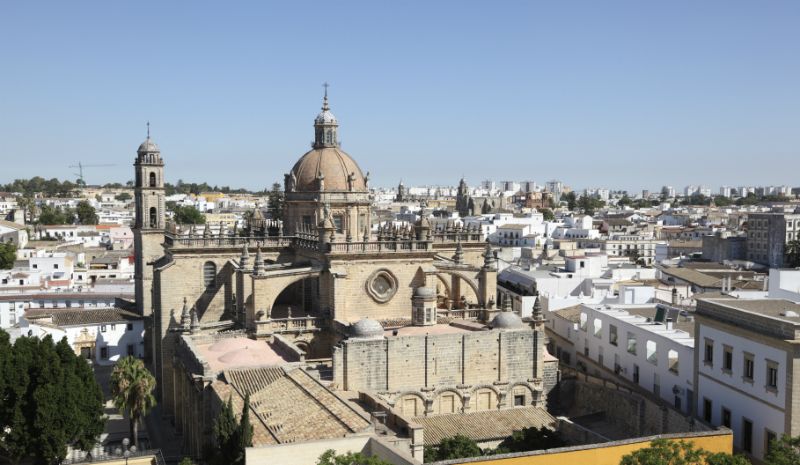 Jerez
Jerez is 12 km inland with an international airport nearby. This lively city has many different influences when it comes to architecture; Greek, Roman, Arabian and Moorish rulers have left their mark over the centuries and the result is a beautiful place unlike any other.
There is a lot to do and see in Jerez; there are religious monuments, churches, palaces and museums, plus the town is known for its dancing horses, the production of sherry and the art of Flamenco dancing. The Royal Andalusian School of Equestrian Art teaches the traditional ways of keeping and training Andalusian horses and the shows they perform are known around the world.
There are wineries and bodegas in abundance where some of the finest Spanish sherry is produced; why not take a tour and take in the traditional atmosphere of the bodegas. This city is also an ideal setting to watch a Flamenco performance and shows can be found around most street corners.