Holidays in Antalya: the gateway to Turkey's Turquoise Coast
Legend has it that, 2,000 years ago, King Attalos II of Pergamon sent men in search of 'Heaven on Earth'. Mission accomplished, they reported back. And this slice of paradise? Turkey's Turquoise Coast – deep blue waters below spectacular cliffs with the Taurus Mountains behind them. Duly impressed, King Attalos founded the forerunner of Antalya.
Today, Antalya offers the best of ancient and modern worlds: Greek, Roman and Byzantine antiquities abound along with first-class hotels and modern facilities.
You'll be far from blue if you holiday on Turkey's Turquoise Coast. Here are 10 great attractions to enjoy while you're there: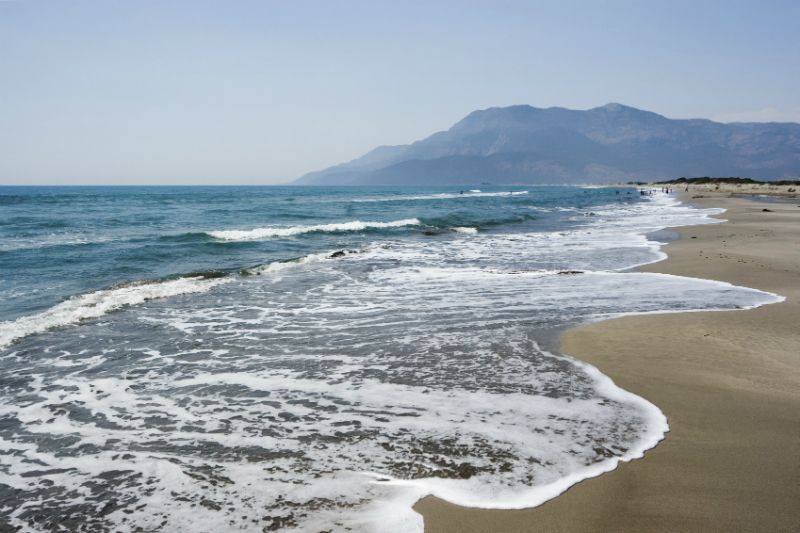 Heavenly beaches
Miles of glorious beaches, around 400 in fact, that draw visitors from across the world. They include Patara Beach – voted one of the best beaches in the world by an English national newspaper. 11 miles of white sand and the Taurus Mountains beyond and not a building in site. It's one of the few sites where loggerhead turtles still come to lay their eggs.

Historic sites galore
Step back in time in Antalya's historic centre. Wander down to the Roman harbour which dates back to the 2nd century BC. Explore alleys lined with grand Ottoman houses, many of which have been converted into shops, boutique hotels and pensions. Visit sights like the monumental Hadrian's Gate, erected to mark the Roman emperor's visit here in 130 AD.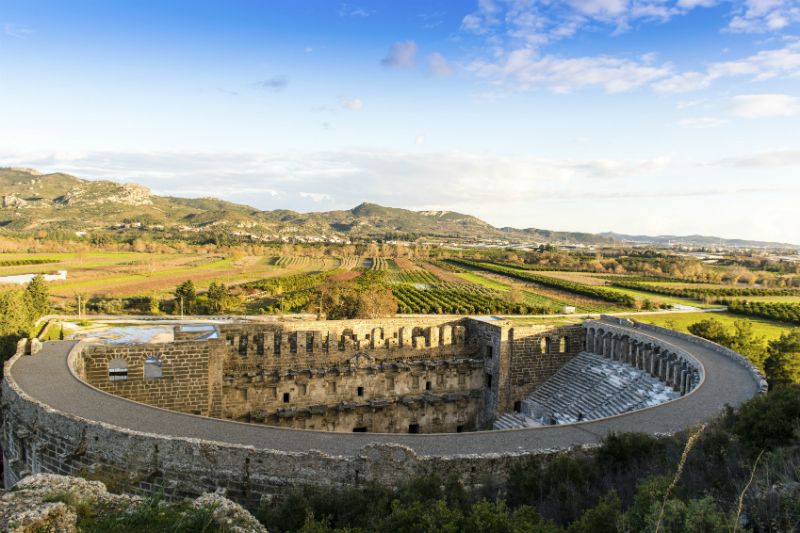 Excursions aplenty
Take one of the many excursions available from Antalya to destinations beyond the city, such as Aspendos – considered the best preserved Roman theatre in the world. Take a boat trip to Kemer, Olympos, Demre and Kas. Or hike along the Lycian Way by stunning coastline.

Treat yourself
Pamper yourself at Balik Pazari Hamami, Antalya's 700-year-old fish market bath, where you can enjoy a package that includes a treatment bath, peeling, soap massage and oils.

Head for the hills
Hop on a cable car to Mount Tahali and take in panoramic views of the coastline and the Taurus Mountains. If you like a little adventure, you have the option of returning to the city by paragliding down, or, in winter, you can opt for strap on skis.

Natural wonders
While there's plenty of man-made architecture to marvel at, nature is by no means outdone. Don't miss Mount Chimaera, where naturally occurring fires have been burning since antiquity and which are thought to be the origin of the Chimera in Greek mythology. The fire-breathing monster of legend is in fact caused by methane and other gases escaping from the rocks (in ancient times, they were used by seafarers to navigate).
You can also cool down at some of the many cataracts; try Duden Waterfalls with its botanical gardens.

Antalya Museum
You won't want to miss Antalya Museum, a treasure trove of finds from cities like Patara and Xanthos with exhibitions ranging from the Stone Age to the Byzantine Empire. Highlights include the Hall of Gods, with beautiful statues of some 15 Olympian deities, many in near perfect condition, and a famous statue of the Three Graces.

Places to stay
Whether you're looking at package or all-inclusive holidays, Antalya has lots of great places to stay, whatever your budget. For example, there is the Tuvana Hotel, a compound of six Ottoman houses in the city centre which have been converted into stylish lodgings with air-conditioning, a world-class restaurant and a pool. At the budget end of the market, Sabah Pansiyon in the old town has long been a favourite with travellers on a budget. But budget doesn't mean slumming it – the hotel has a swimming pool, gardens, and free Wi-Fi.

Nightlife
When the sun goes down, another reason for booking a hotel in Antalya is the nightlife, which caters for all tastes. Sip a cocktail and take in sunsets at the spectacularly located Terrace Bar high above the cliffs at the end of Hesapci Sokak. Chill out with an ice-cold beer and jazz, blues and reggae sounds at Dem-Lik, a garden café bar. Or catch some ballet, opera or folk dancing at the Antalya Cultural Centre.

Festivals
Finally, Antalya hosts a number of festivals, including a Mediterranean Latin Dance Festival and Antalya International Piano Festival. The most important film festival in Turkey, the Golden Orange Film Festival, has been held in the city every autumn since 1963.
With its stunning location, fine hotels, miles of beaches and lots to see and do, there are many reasons for booking a holiday in Antalya.