Join in with the fiestas on your holidays to Valencia
There's plenty to see and do on holidays in Valencia. Long, sandy beaches, an historic old town, futuristic buildings, museums and a vibrant nightlife are just a few of the interesting things that await you in Valencia. This exciting town iss also known for its festivals, including one of the biggest in Spain.
Here are some of the festivals that could provide memorable highlights to your city break to Valencia: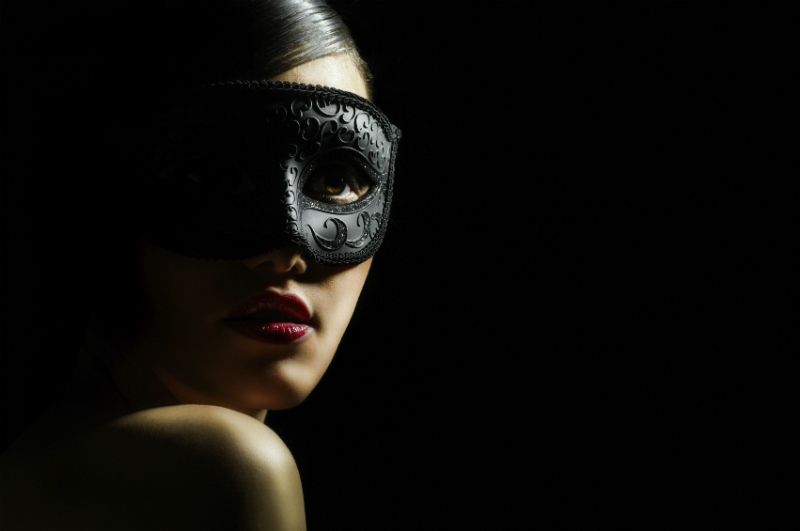 Corpus Christi
The festival of Corpus Christi, which is held on 18 June, includes a festive parade, costumed giants, traditional dances, pipers and a water fight. Dating back to 1263, the festival marks 60 days after Easter.
Festivities get underway at noon when El Capella de la Roques, (the priest of the rocks) rides a horse through town which is decorated with the city's coat of arms. He invites the people of Valencia to take part in a solemn procession to be held later in the evening.
Meanwhile, local dance groups act out stories, the most famous of which is La Moma y els Momos, which tells the tale of the fight against the seven deadly sins. This features black masks, black and yellow costumes and colourful, dragon-shaped hats.
Most flamboyant of all is the Dance of the Nanos and the Gegants (dwarves and giants), featuring stilt-walkers wearing large cardboard heads who dance to the sound of flutes and tambourines in a dance symbolising the unifying power of the Eucharist.
La Poala follows and is a light-hearted water fight and at 4.30pm you will see a Carriages Parade featuring 11 beautifully carved carriages originally created in the 14th century for the performance of Mystery Plays, based on 15th and 16th century religious writings.
The festival closes with a solemn procession led by the City Flag and Archbishop's Cross from the cathedral, pennants and standards and a riot of costume and colour.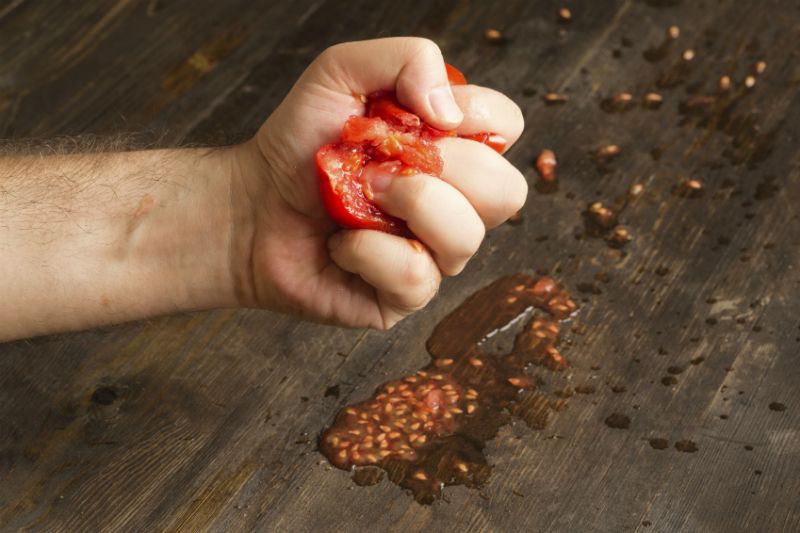 La Tomatina
Mature travellers enjoying holidays in Valencia in August may prefer to be onlookers rather than participants in La Tomatina which, in essence, is a massive tomato fight.
Every year thousands of people from across the world gather in the quiet town of Buñol, 19 miles from Valencia, for this incredible fruit-based fracas. Proceedings get underway once some brave soul has managed to climb a two-storey high pole and remove the prize of a ham.
The festival, which began in 1945, typically involves 125,000 kg of ripe tomatoes and a free-for-all wages war for two hours until a halt is called to proceedings.
International pyrotechnics
Things are considerably more decorous during the International Festival of Pyrotechnics which takes place from 8 October when, come midnight, the skies above the city are lit up by a major fireworks display to kick off The Day of the Valencia Community on the 9th.
This celebrates the victory of King James I in 1238 over the occupying Moorish forces. The first fiesta took place in 1338 and features a parade with people dressed as Christian and Moorish soldiers. It coincides with a feast similar to Valentine's Day during which men give their sweethearts gifts of marzipan.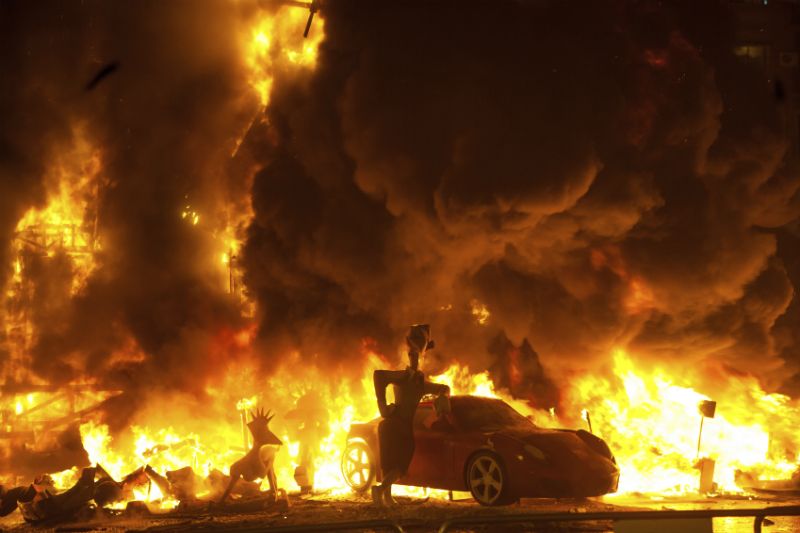 Las Fallas
Las Fallas, which is held every year in Valencia from 16 to 19 March is the daddy of all the city's fiestas and is held to mark the arrival of the spring.
The first sign of the approaching festivities is the inaugural five minutes of mascletás (firecrackers) which are let off in the Plaza del Ayuntaniento on 1 March.
But things get underway properly on the night of 15 March when falleros (celebrating public) are given just one night to create the Ninot Fallas.These towering creations, which can reach up to 50ft high and cost thousands of euros, are made in their hundreds out of wood, papier-maché and plaster, among other things. The focus is satire of local personalities, sports stars, political figures, or simply made-up creations.
After being paraded through the city, the fallas (monumental displays) are displayed on a street corner, where they tower above revellers before being set on fire, one by one, on the final night of the fiesta.
Before then though, there are more mascletás, (firecrackers), lots of them, every day at 2pm in the Plaza del Ayuntamiento. Various neighbourhood groups compete in a concert of gunpowder to make the most impressive volley before a terremento, (earthquake). This is when a whole arsenal of hundreds of masceltás are let off simultaneously, creating an ear-splitting finale.
Las Fallas also includes a feast of other events, including bullfights, paella competitions, beauty shows and much more.