Luxury treatment in Dubai
With its tall, glittering skyscrapers, wildly expensive super cars and worldwide reputation for luxury, Dubai is fast becoming the symbol of the modern day aspirational lifestyle. If you're thinking about taking a holiday in Dubai, why not get the full luxury treatment? Here are some ways to enjoy your holiday and put the "L" into luxury.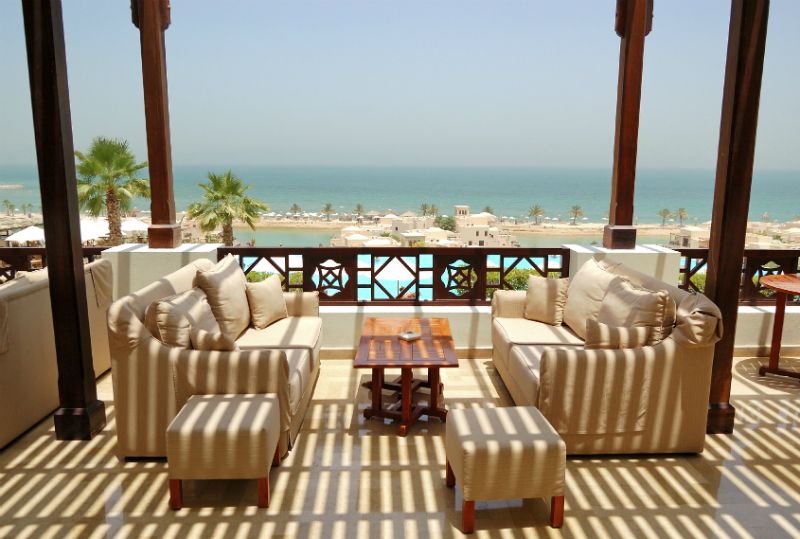 Eat room service on your own private balcony
Whether you're watching the glittering lights of the city or gazing over the Arabian Sea opt for a room on a high floor level and you're most likely to be guaranteed a view to savour. Many of the hotels offer private balconies, so call room service and light the candles for a romantic, private dining experience high above the city lights, or while away the morning with breakfast and coffee whilst gazing out at panoramic views over the Persian Gulf.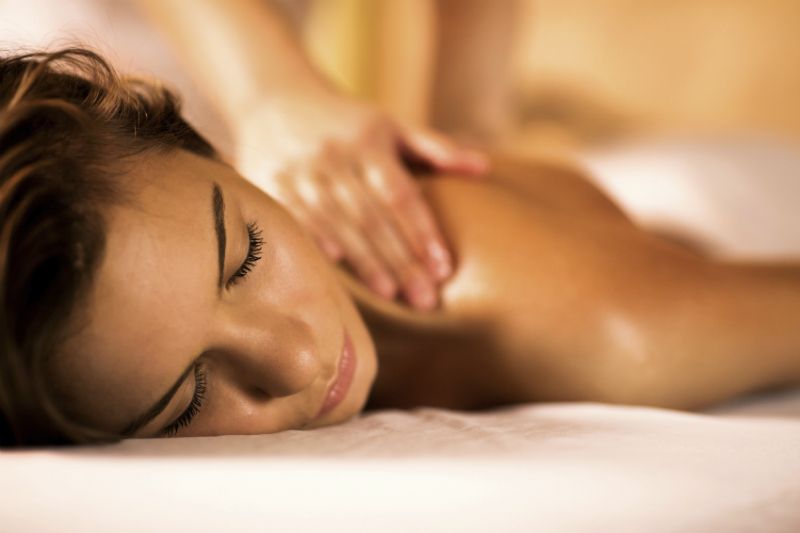 Spa treatments
Dubai is known for luxury and decadence so why not indulge with a couple of hours in the spa? With a hotel in Dubai, chances are there's a fabulous health club and spa for you to enjoy that is just as impressive as the food and architecture.
Start your Dubai holiday with some beauty treatments to make you glow, or wind down at the end of your trip by treating your skin to some rejuvenation after time spent under the Arabian sun. Massages, mud treatments, steam rooms and facials are all on offer, just pick the one that suits your mood.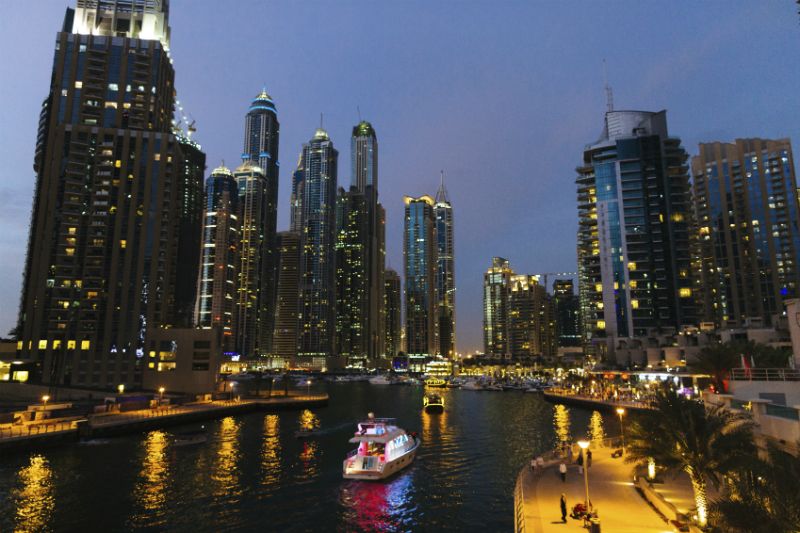 Evening cruise and dinner around Dubai Marina
Dubai Marina offers a wonderful setting during the day, but tends to come into its own at night. Choose from evening dinner cruises on a traditional wooden 'Dhow' or modern, luxurious Majlis.
You may want to select a traditional entertainment such as spinning 'Tanura' dancing, or simply relax and eat under the stars as you take in the stunning views of Dubai's coastline. This is a chance to embark on an unforgettable journey as you dine.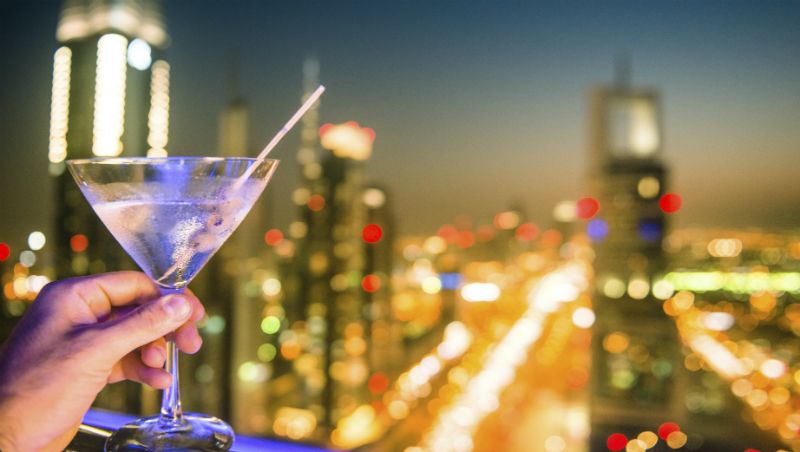 Have a colourful cocktail in the rooftop pool/bar
Creative hoteliers know how to make the most of the Dubai views with rooftop bars, pools and sundecks. Just imagine, you could be 65 floors up, floating in the pool under the Arabian sun and blue skies or swimming over to the pool bar to order a cocktail as you gaze out over the top of the city. This is the very image of VIP.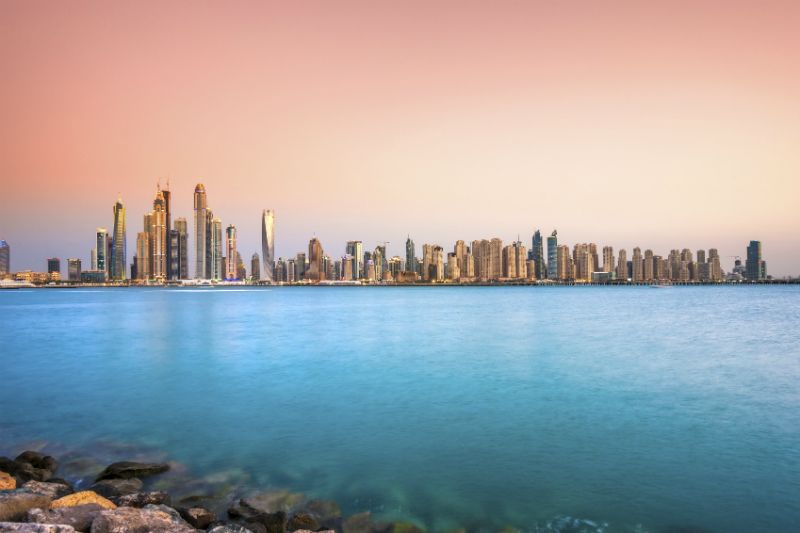 Fishing trip/boat ride
There are numerous water-sports in Dubai to try your hand at, snorkelling, wind surfing, water-skiing and so on but for a slightly slower pace you may want to consider a boat ride. Operators provide opportunities for beginners to try fishing out on the ocean, or take a cruise around the coast to discover aquatic creatures. When you're riding on a Dubai yacht out to sea you'll have a unique view of the Dubai skyline dominating the Arabian Desert, and you may want to take the opportunity to cool down with a swim in the ocean.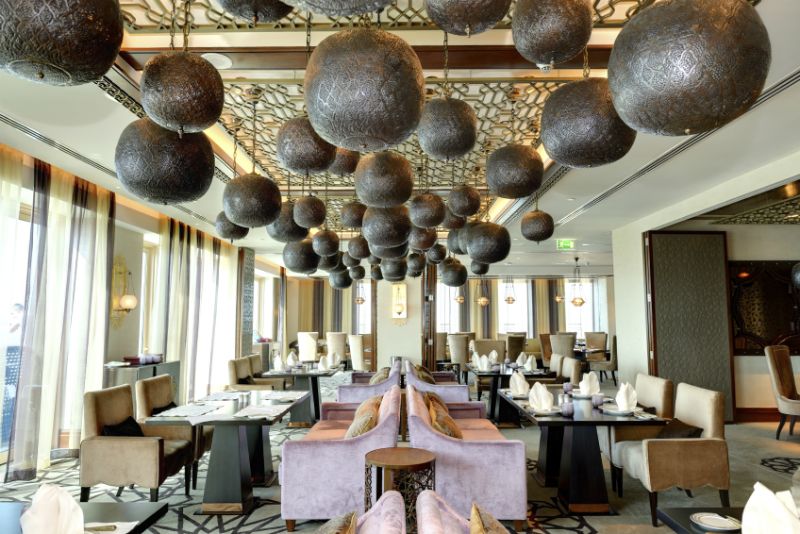 Celebrity restaurants
From celebrity names to the astounding variety and themed nights, restaurants in Dubai offer a superb dining experience and most visiting Dubai expect the finest of cuisines.  Your hotel and surrounding restaurants will offer delicious food, but don't forget to explore the other hotels' offerings too.
Choose from the Marco Pierre White Grill at Conrad Dubai or Long Time Lover of Dubai, Gary Rhodes' 'Twenty10' at Le Royal Meridien Beach Resort. Find the internationally renowned chef Nobu Matsuhisa's famous restaurant 'Nobu' at The Palm Jumeirah, and Indian Chef and household name Sanjeev Kapoor's 'Signature' at the Melia Hotel.
For a luxurious Dubai experience indulge in one or all of these delights and whether you're planning your stay in Dubai or eagerly counting down the days, we hope we've given you some ideas you can't wait to try.