Where to wine and dine in Vilamoura
If you enjoy wining and dining on your holidays, you'll be glad to know that Vilamoura is a food heaven, thanks to its many superb international bars and restaurants. To put you in a relaxed holiday mood, there's nothing quite like a lazy lunch or a drink or two lounging on the terrace of one of the many stylish bars and restaurants.
Vilamoura is a truly international resort and caters well for all types of palate, from English fish and chips to Indian curry, Italian pasta as well as some spectacular traditional Portuguese dishes. Wander around the centre and you'll discover some top quality restaurants, many of which are set in the fine surroundings of the luxury Valamoura Marina.
But where to go?  Here we have looked at reviews and searched the Marina and Vilamoura itself to bring you the latest on some of the most talked about restaurants and bars: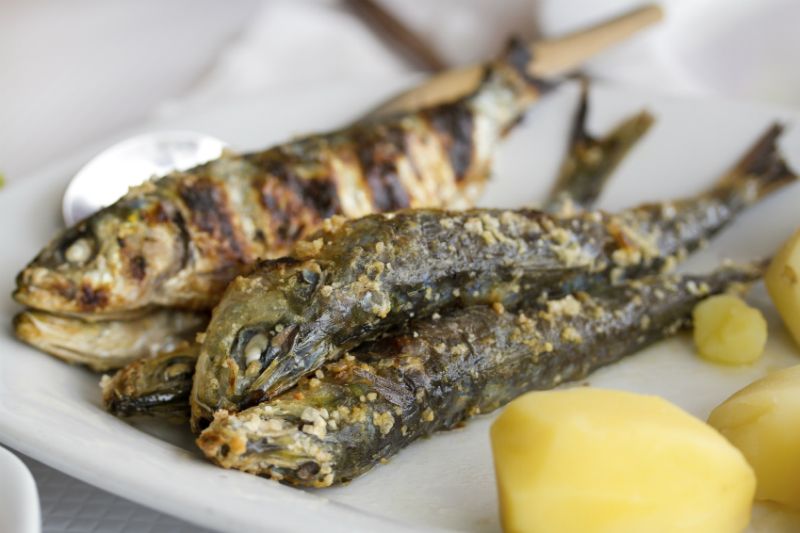 O Marisco (Portuguese)
If you'd like a lovely Portuguese restaurant overlooking the marina, this one could well fit the bill perfectly. As the name suggests, O Marisco is famed for its fish specialties and offers a great selection of daily specials in addition to an à la carte menu. If fish is not your favourite, there are plenty of other dishes to choose from including chicken nuggets, pizza or sausages for the kids or the ever-popular, perfectly cooked Argentinian steak for discerning meat eaters.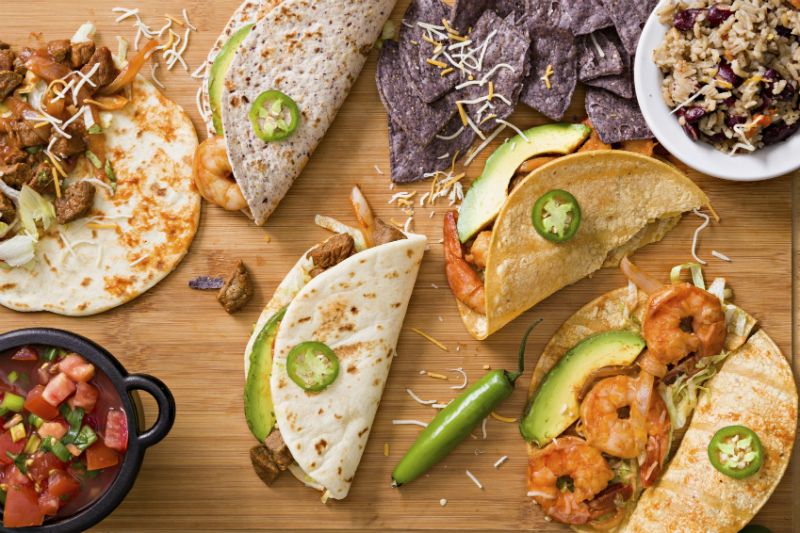 Rosa's Cantina (Mexican)
This restaurant has been reviewed on TripAdvisor to be the: "Best Mexican in the world!"  A fabulous accolade which, it seems, is honoured every time. The service is reputed to be excellent as are the prawn or meat fajitas which are deemed to be better than any in Mexico itself! Expect an authentic Mexican menu including enchiladas, tacos, burritos and, to quench your thirst, icy cold lime Margaritas – perfect after a hot day in the sunshine.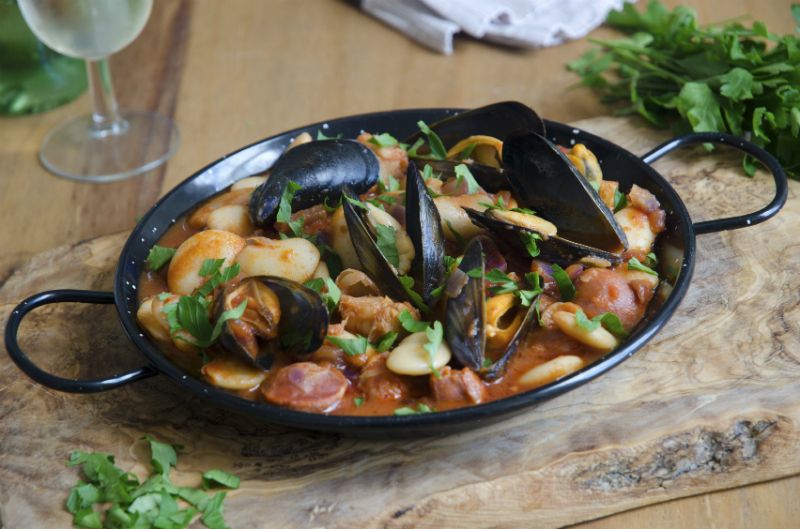 Ostra D'Ouro (Portuguese)
Just up the steps off the Marina, this restaurant sits on a quiet side street and offers better food, better service and better prices than some of the restaurants down at the front itself. This is a charming place with plenty of local atmosphere. On the menu, there's a great selection of meat or fish kebabs as well as specialties such as fish catapalana (shellfish and chorizo stew) and monkfish, salmon and prawns in curry sauce.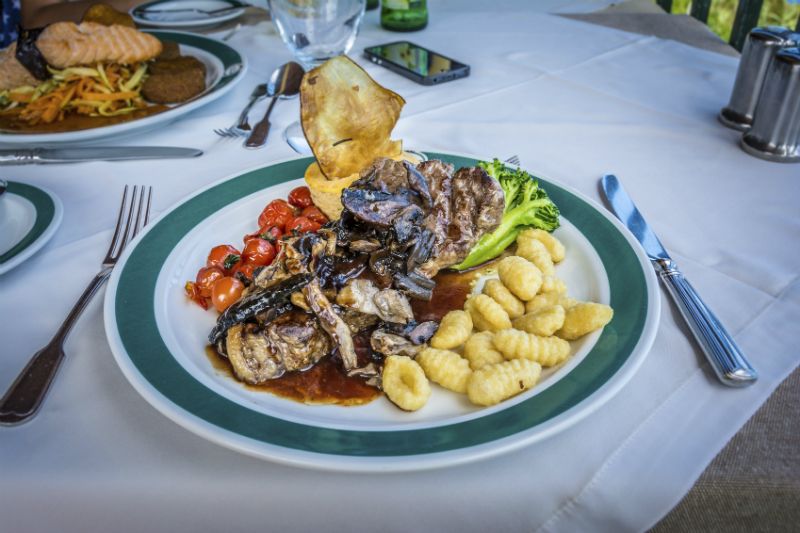 Oliveira Dourada (Portuguese)
One TripAdvisor reviewer categorically states: "Best steak I've ever had" – what better recommendation do you need to try this one out? Many people return to Oliveira Dourada during the same holiday to enjoy its rustic ambience and varied menu – try the wild boar in red wine, the veal with fruit sauce, or the melt-in-your-mouth tenderloin steak, all of which are reviewed as delicious.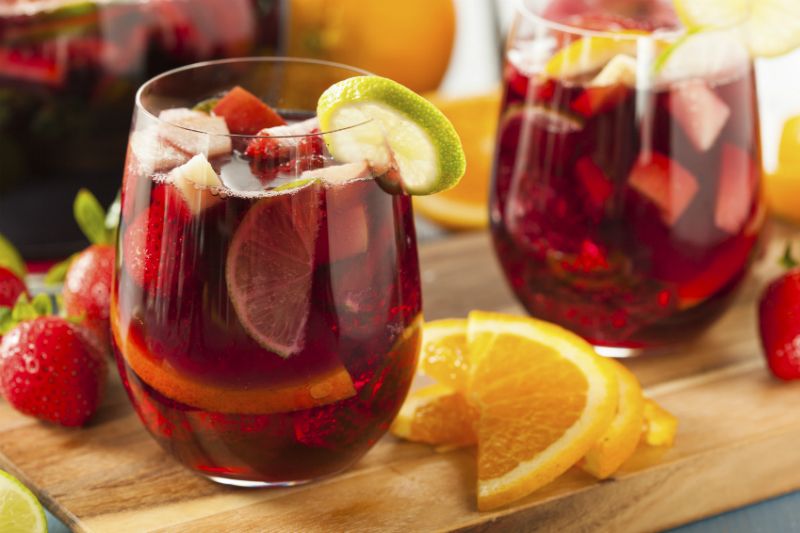 Le Rendez Vous (French/European)
 A relaxing drink at the fabulous roof bar will set you in the mood for what's to come. The sangria is good, as are the finely made and presented cocktails – perfect for a quiet aperitif before or after dinner. You can sit on one of two terraces set on tidy little town squares. In fact, everything is generally reviewed as immaculate, including the presentation of the dishes – something which is quite rare in some Vilamoura restaurants.
Harry's Bar (classic English pub)
Tucked away from the buzz of the busy Marina, this is the place to come if you are yearning for the joys of the British style pub. You can relax here during the day with an ice-cold beer and tuck into some good old English food while watching the live sport. Later, come back to join the locals and tourists who make the place even more fun and lively at night. The friendly barman is only too happy to chat, recommend and share his local knowledge.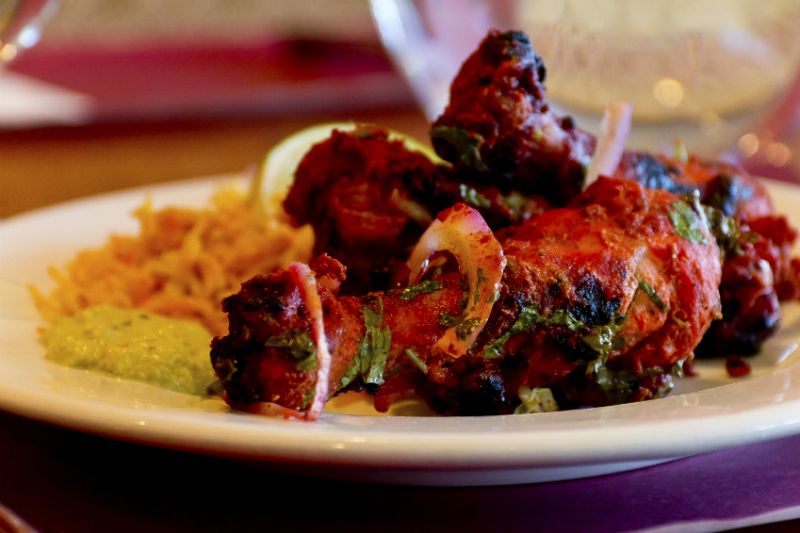 Natraj Indian Tandoori (Indian)
 It's always a good sign when the papadums are served swiftly just as you sit down and the waiters welcome you with a smile. This curry house has been consistently well reviewed online and you can expect delicious, beautifully prepared authentic food along with a varied selection of dishes suitable for vegetarians.
Il Trio (Italian)
For the best in Italian cuisine, you can't go wrong at II Trio. Serving all the traditional dishes you would expect such as lasagna, spaghetti, pizzas and steaks, the menu enables you to treat your taste buds further if you wish, with monkfish and king prawns in creamy curry sauce; chicken in mushroom sauce; or risotto with salmon and monkfish. The friendly waiters all speak perfect English and provide service with a smile.