Six tips to lower home insurance premiums
Home insurance is one of those things we all need to get but resent paying highly for. With today's prices going haywire in many marketplaces, the need is greater than ever to save. And with so many companies offering home insurance, this is not difficult to do, but it's important to get the right quote for your needs.
We have put together a few tips to help you cut your costs but keep adequately covered in the process.
1. Compare home insurance policies and prices
Getting quotes from several different companies for your particular property and cover criteria is a good idea and you could be surprised to see significant variations in their policies. Remember that any policy is only as good as the underwriter, so check them out first before you commit.
Beware of being pushed into the buildings insurance provided via your mortgage providers or lenders. Unless it is a legal condition for you to take out their insurance in order to get your loan, then exercise your right to shop around for a better quote. Note: they may charge you for going elsewhere for your insurance so be sure that the savings and quality of cover outweigh their fee.
2. If possible, increase the excess you are willing to pay
If you agree to pay a higher excess, in the optimistic belief you will probably not need to make a claim, your insurer may drop the price of your premium on both buildings and contents insurance. But bear in mind that if you do need to make a claim, you need to pay the increased excess.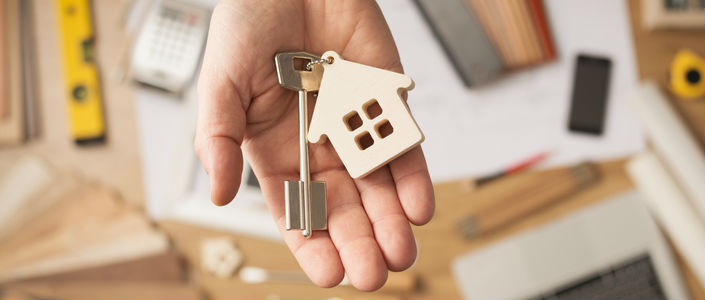 3. Insure the right amounts
For contents insurance, it's easy to underestimate the value of your belongings. If you guesstimate, you could find you are over-insuring and paying too much, or under insuring with a lower premium.  A list of all the items you want insured will help you calculate their total replacement cost should you need to make a claim.
The value insured for your buildings insurance needs to be the value to rebuild the property, not the market value which is likely to be higher. Replacement costs are calculated using the Rebuilding Cost Index provided by the British Royal Institute of Chartered Surveyors.
Remember to review the amounts you insure each time you renew your premium. If you have added to your property with an extension; bought more expensive items for your home or if costs have simply gone up since you took out your insurance, these will have to be insured sufficiently to avoid disappointment and costs, should you need to make a claim.
4. Combined or separate buildings and contents cover?
Depending on where you are getting your quote, you could find it cheaper to combine your cover. Alternatively, some companies will quote separately for each and you might find that added together they amount to less than a combined policy. Yet again, the best advice is to shop around and cost it out.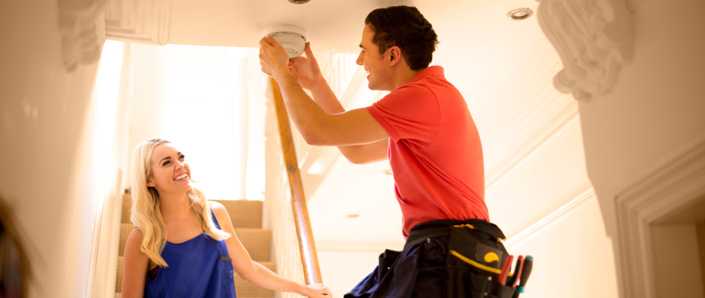 5. Paying up-front or by instalments?
Check whether or not it's cheaper to pay a one-off sum, rather than pay in instalments.
6. Reduce your risks
The more protection you have in your home, the safer you will be and the cheaper home insurance premiums will be. Here are a few easy precautions which not only keep you protected, they could reduce your premiums too:
Fireproof your property – Fit smoke alarms and fire extinguishers in your home.
Buy a burglar alarm – This could reduce your premium, particularly if it is NACOSS approved.
Add window and door locks – Use key operated window locks on exterior windows and five-lever mortice deadlocks, plus a door chain on external doors.
Install strong doors and windows – Ideally choose ones certified to British Standard BS7950 (windows) and PAS 24-1 (doors). Laminated glass on windows is difficult to break. A letterbox cage will help stop thieves from reaching through to open the door.
Install a safe – This avoids paying an extra premium for valuable items, including jewellery and should easily offset the cost of the extra insurance cover.
Stay visible – To stay visible from the street, trim back bushes and trees that are higher than 10 metres or within five metres of your home – this way burglars are not hidden from view.
Insulate water pipes – Frozen pipes are a common cause of flooding during winter. Properly insulated pipes could spare you untold hassle and damage, and are worth the investment.
Fewer claims means lower premiums – If you have a history of making claims, your premiums will reflect this as you become a higher risk to the insurance company. Taking the above preventative steps will save you from being branded as a "serial claimant."
These tips are non-advisery and are merely meant as a general guide on how to reduce home insurance premiums. For professional advice, please consult our insurance specialists.