Las Americas' top attractions
Situated on the sunshine soaked southwest coast of Tenerife, Las Americas is one of the most popular resorts in the Canary Islands.
The sun shines over an excellent selection of duty free shops, golf courses and traditional tapas eateries and the resort is located near two brilliant water parks. There's also six blissful beaches, so you can do as much, or as little, as you like during your holiday in Las Americas. Here are some of the highlights: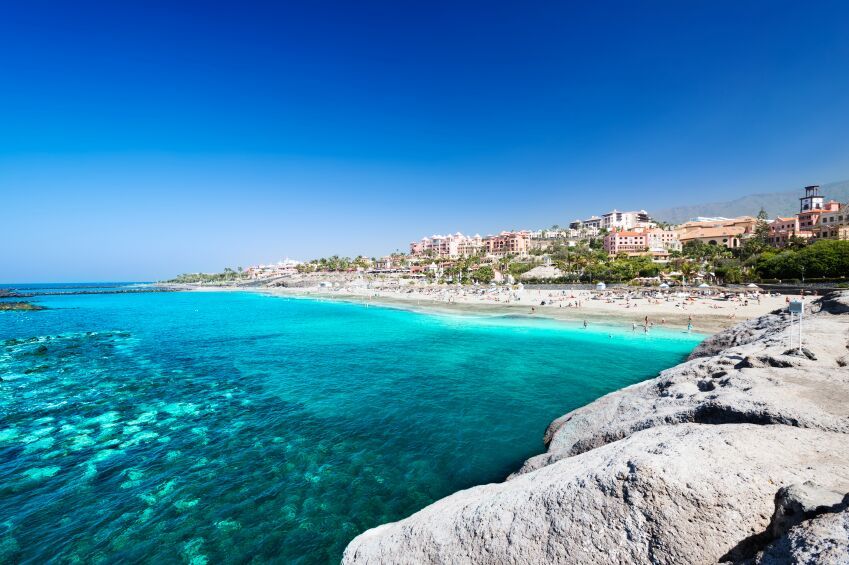 Beaches
Each of Playa de Las America's six incredible beaches offers its own distinctive charm and personality. If you're looking for somewhere with a hugely fun and friendly atmosphere, then look no further than Playa de Troya. This busy bay comes complete with numerous sun loungers and a packed promenade, full to the brim with cafes, beachfront bars and souvenir shops. Thanks to the warm, Mediterranean sea breeze, Troya experiences strong waves, which is why this beach is such a perfect place for water sports. From jet skiing and windsurfing to paragliding and banana boating, there is a great range of fun activities to try your hand at on Troya beach.
Anyone travelling with kids in tow should head to El Camino beach. The beautiful turquoise ocean is sheltered by break waters at this bay, which means that the warm, shallow surf is safe and enjoyable for little ones to paddle and splash about in. Families can have hours of fun playing in the soft, golden sand of El Camino; alternatively you can take a break from the bright sunshine under one of the straw parasols. Add to this the extra security of lifeguards on patrol all throughout the day and you have the ideal family-break beach.
Perhaps you hope to get peace, quiet and a sense of complete tranquillity out of your holiday in Las Americas. If this is the case, then look no further than El Puerito bay. This picture perfect beach is a traditional fishing cove and has retained its old fashioned charm over the centuries. The beach remains uncrowded and is a great place to take an uninterrupted dip.
The Safari Centre
Widely considered the most upmarket shopping centre in Tenerife, the Safari Centre is an excellent place to spend a day out during your holiday. The centre is filled with some of the best designer boutiques to be found anywhere in Spain, such as Armani, the Levi Store, Versace and Hugo Boss. There are also several award winning international restaurants and chic bars to grab a delicious meal and a refreshing cocktail between shopping trips. Harry's Cocktail Bar on the top floor of the Safari Centre is the most popular spot to get a drink and admire the views of Tenerife through its floor to ceiling windows. Every evening this luxurious mall has a dancing fountain show, and this eye catching display is always guaranteed to gather a crowd.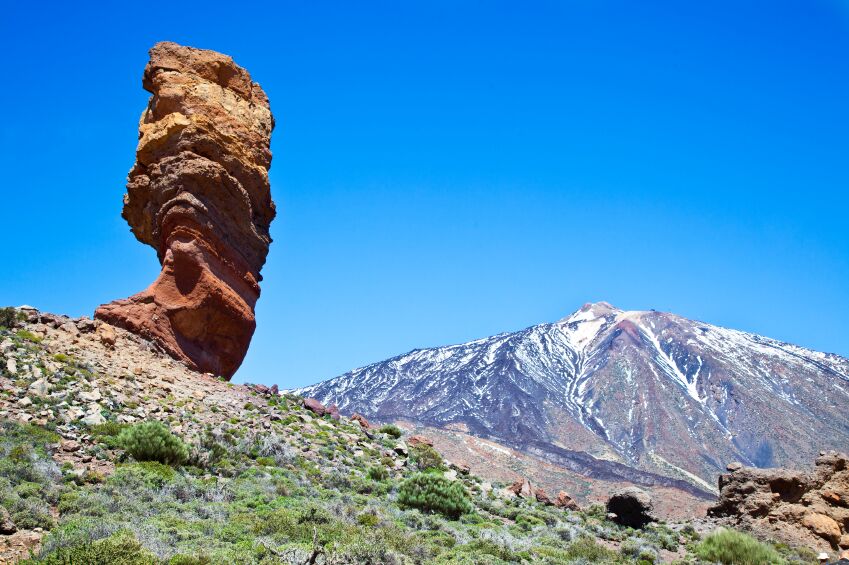 Teide National Park
Nature lovers come from far and wide to admire the unbeatable views and diverse nature of Teide National Park. This park boasts one of the largest volcanoes in the world; Teide. The 3,718 metre summit of Teide is the highest point in the whole of Spain. Whether you choose to take the invigorating trek up to the peak of Teide or take a lift up in the cable car, you're sure to be blown away by the breathtaking panoramic views of Tenerife for miles around.
The lava flow underneath the park creates a mineral rich soil that helps to maintain an exotic array of flora and fauna. Here you'll find a number of rare trees and plants, such as the violet Canary Island Wallflower and the Teide Bugloss. The most commonly found plant species in Teide is the pink and white floral Teide White Broom.
In addition to this, a host of interesting and exotic animals make their homes in the vast Canary Pine forests of Teide National Park. Ten species of vibrant, exotic birds nest in Teide, including the Blue Chaffinch and the Atlantic Canary. There are also reptiles and mammals such as wild rabbits, mice, feral cats and Algerian hedgehogs living in this rich, biodiverse landscape.
Golf
Before our exploration of Las Americas is up, make sure you save enough time to try out the golf here. Tenerife is a firm favourite with golfers and whether you're a seasoned player or not, it's the perfect place to try out your handicap. Golf las Americas is right in the centre of the resort and is an 18-hole golf course set in beautiful lush green surroundings. For some serious class, Golf del Sur is a luxury golf course and club, perfect if you'd like to bring some sophistication to your round of golf.
Siam Waterpark
The huge Siam Park is considered to be one of the best water parks in the world. The Thai-themed park is the biggest water park in Europe, home to a giant wave-making machine, shark-infested pools and plenty of exhilarating slides.
In addition to bars restaurants serving a variety of food aside from Thai cuisine, there's a floating market, kid friendly areas and a white sandy beach to enjoy.