Off the tourist track in Denmark
Once you've done a Hans Christian Andersen tour and seen the iconic Little Mermaid, you might like to stray off Denmark's tourist track a little and get to know some of the nation's more unusual sights and sounds.
Here are some rather peculiar things to do and see which might make you see Scandinavia's smallest nation in a slightly different light: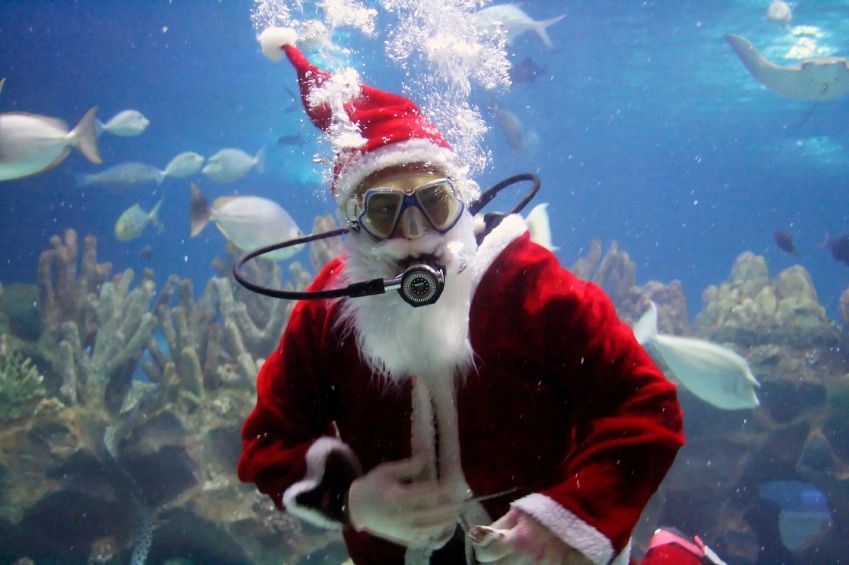 Experience the World Santa Claus Congress (WSCC)
Christmas in July? Have the people of Denmark momentarily lost their minds? Seemingly not. The annual World Santa Claus Congress attracts hundreds of Santas from across the globe bringing festive fun and cheer to Copenhagen. For three days in summer, they make their way through town in full regalia, chuckling "Ho ho ho" and waving to the public.
Parades wind through the streets and you can witness Santa taking part in obstacle courses and shows at the Bakken amusement park. Meanwhile such serious issues as Santa eating a few less cookies to fit down the ever diminishing chimney sizes and what presents to give are jovially debated. As it's summertime, Santas in swimwear head to the beach at Bakken for more fun and frolics. This Congress dates back to1957 when its founder and entertainer Professor Tribini, decided to bring Santas together for summer fun.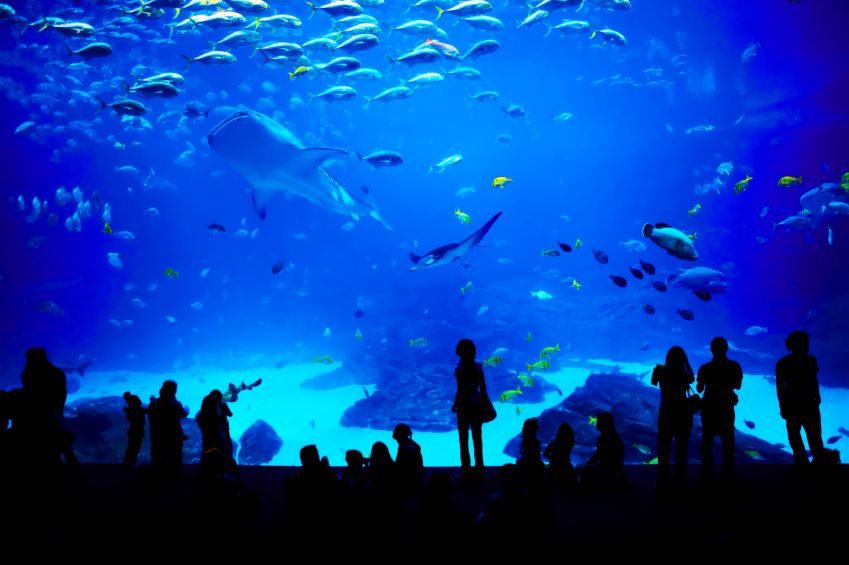 For some people, the thrill of standing eye to eye with a shark is second to none. Here, you can watch safely in a tunnel from the other side of a 6cm glass panel. Be there at shark feeding time (around 1pm) and you'll soon see why sharks remain firmly at the top of the marine life food chain. Big skates splash with the sharks while shark fins cut through the surface of the water and they rip fish from the keeper's hand.
This shark centre is one of the only aquariums in Europe to train sharks and you can watch training in action throughout the year. Observe from dry land or even dive into the deep to mingle with over 250 animal species. Either way, Kattegatcentret is the place to marvel at sea life close up and is likely to leave you with long-lasting memories.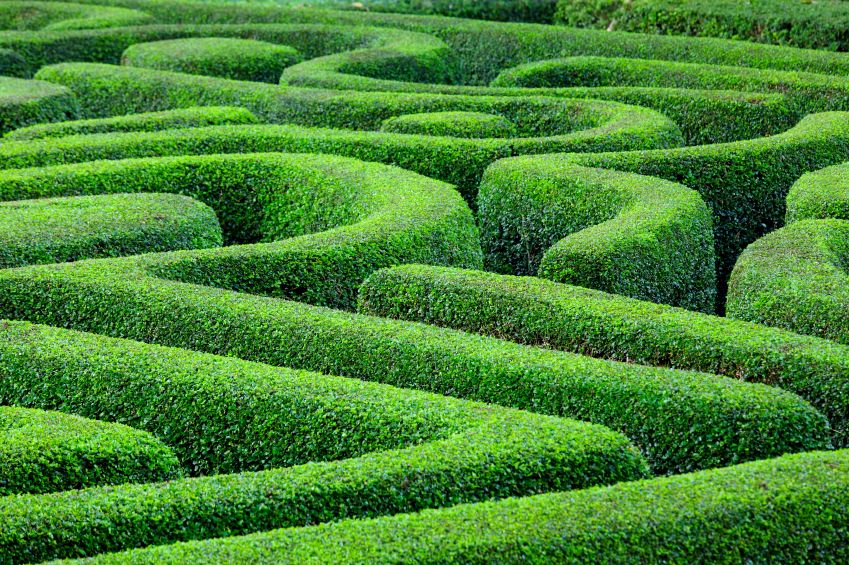 Explore Labyrinthia – a wonderful world of mazes
Do you dream of winding your way through a challenging maze or perhaps even getting lost in one for a while? This wonderful world of seven mazes is geared to exercise your brain and your legs!
There's the water maze if you don't mind getting a little wet as you breathe in the glorious scents of hundreds of roses. You can also download a free App which enables you to control the water gates from your smartphone. Or you could try the new pathways added in 2016, which are set ingeniously within a 3D maze.
Outside the mazes, your brain keeps challenged with the Cryptotheque and its 50 different brainteasers. Kids love the mini mazes, along with various exhibitions, puzzles and of course picnics in the gardens. Labyrinthia is closed in winter but opens again in April.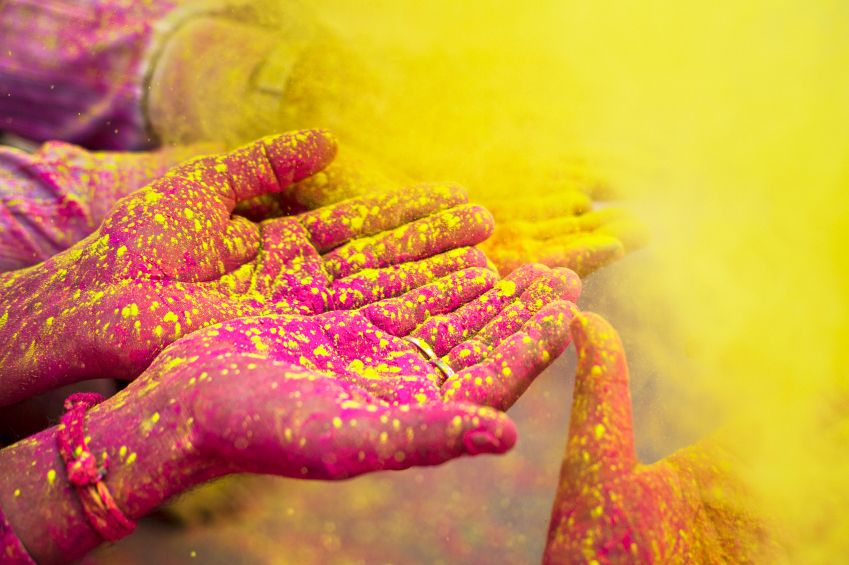 Run the Colour Run
If you are a runner, you may have heard of the Color Run, an event often described as the happiest five kilometres on the planet. Why the happiest you might wonder? Because you start out wearing clean white and end up multi-coloured after a crazy few kilometres of paint pelting. With each kilometre, you get sprayed with coloured paint as you run, ending up exhilarated, multi-coloured and most of all, happy!
This extraordinary event is open to novices, families and children as well as experienced runners. You might be glad to know that each run also has a designated walking lane if you need to take it a little easy. There are no time limits, no winners and no prizes – just the satisfaction of taking part.
Copenhagen's first Color Run took place in 2014 attracting some 10,000 participants and today it is the largest running event in the world. Leading on from its massive popularity, The Color Run Night now features a five kilometre run in the dark.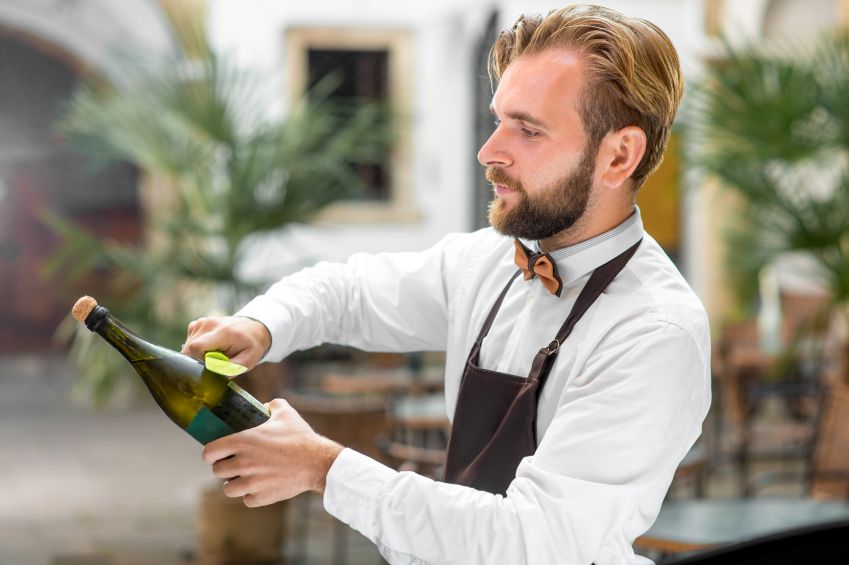 Watch ceremonious champagne sabering
In Denmark, there's a curious competition each year to see who's best at popping open a bottle of champagne with a sword, known as sabrage. This unusual practice originated in the times of Napoleon when he and his army attended parties held by aristocracy and ceremoniously opened the champagne with their sabres. The tradition may well have been encouraged by Napoleon's declaration: "Champagne! In victory one deserves it; in defeat one needs it."
Copenhagen's champagne sabrage competition runs alongside its annual oyster opening championship, so head to Copenhagen in November if you're a fan of sensational sights and tastes! For a sneak peek at what to expect, this entertaining video demonstrates champagne sabrage in action.