Genteel or wild, a rural escape in the UK comes in many guises. But one thing's for sure: there's nothing quite like the countryside to help you recharge and unwind from the pressures of everyday life. A patchwork of rolling hills, dramatic lakes, ancient woodlands and winding country roads all await you.
But what exactly is there to do in England's countryside? Plenty, actually: Ramble to your heart's content; admire the grand interiors and gardens of National Trust stately homes; travel back in time marvelling at ancient stone circles and atmospheric castles; or explore a chocolate box of market towns and quaint villages as you live like a local, tasting farmhouse cheeses, cream teas and real ales along the way.
There's no end to the options to choose from. We can't hope to cover them all here, but let's whet your appetite with five of our favourites, perfect for your next escape to the country: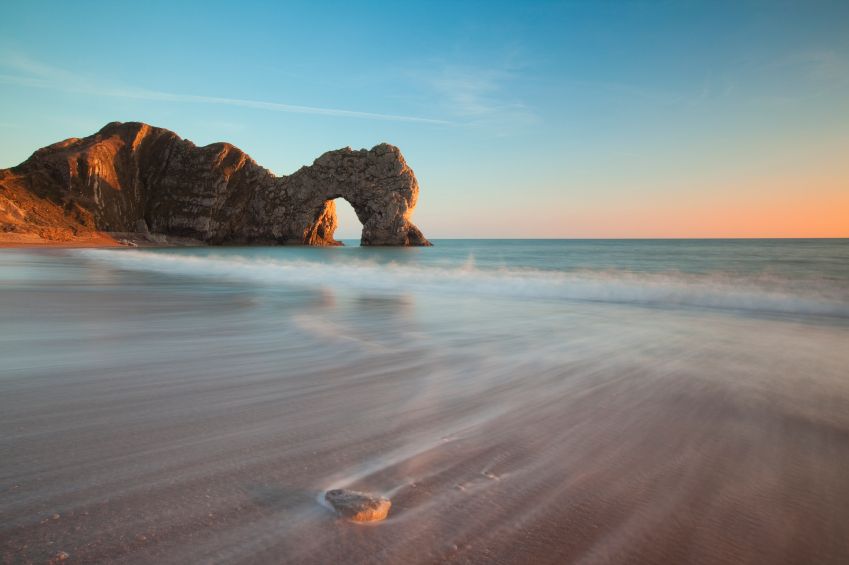 1. Dorset
The place to go for fresh, bracing winds and stunning coastal beauty, along with history and intriguing geology. Its Jurassic Coast, a UNESCO World Heritage Site since 2001, is likely to put things into perspective. A magnificent 95 miles stretch of coastline records 185 million years of Earth's history, through its unusual fossils and curious rock formations like the famous folded limestone at Lulworth Cove.
The holiday hot-spots of Lyme Regis, Weymouth and Swanage are just a few of the quaint seaside resorts worth visiting along the south coast, where old harbour-side villages abound, the people are friendly and the fish and chips are to die for. If you have the stamina and time, you can walk the South West Coast Path, extending from Poole for 630 miles, around Land's End and on to Minehead – you'll be spoilt for glorious scenery and an intriguing sense of the Earth's past.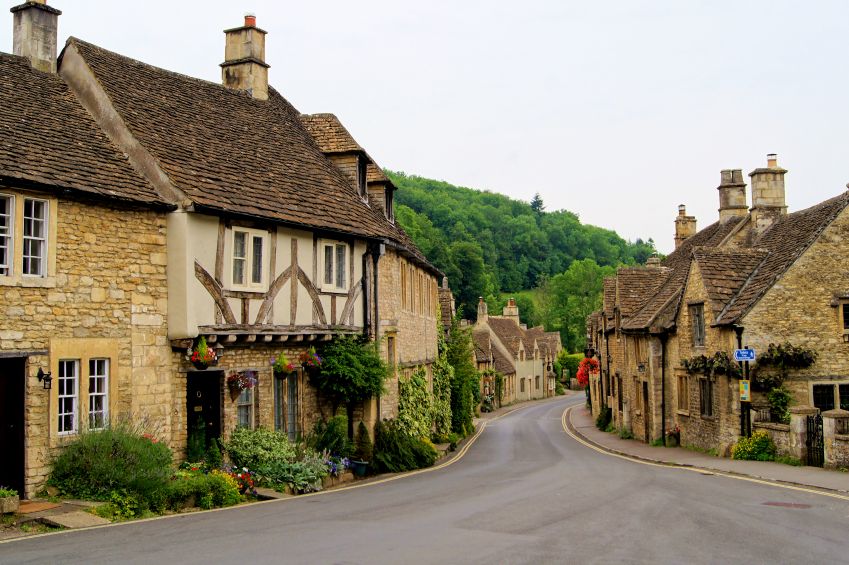 2. The Cotswolds
Packed with picture postcard-worthy country cottages, rolling hills and tumbledown farms making it a romantic destination if you just want to get away from it all in gentle countryside. The well-signposted 102-mile walk along the Cotswold Way between Chipping Sodbury and Bath treats you to untouched country villages, Roman ruins and old battlefields and, on a bright day, you'll even see Bristol's Clifton Suspension Bridge in the distance.
You could base yourself in Winchcombe, the walkers' capital of the Cotswolds, its timeless quality delivering quintessential Cotswold stone country cottages and black and white gabled buildings, along with narrow streets. Highlights of the area also include Sudeley Castle and the nearby Gloucestershire Warwickshire Railway.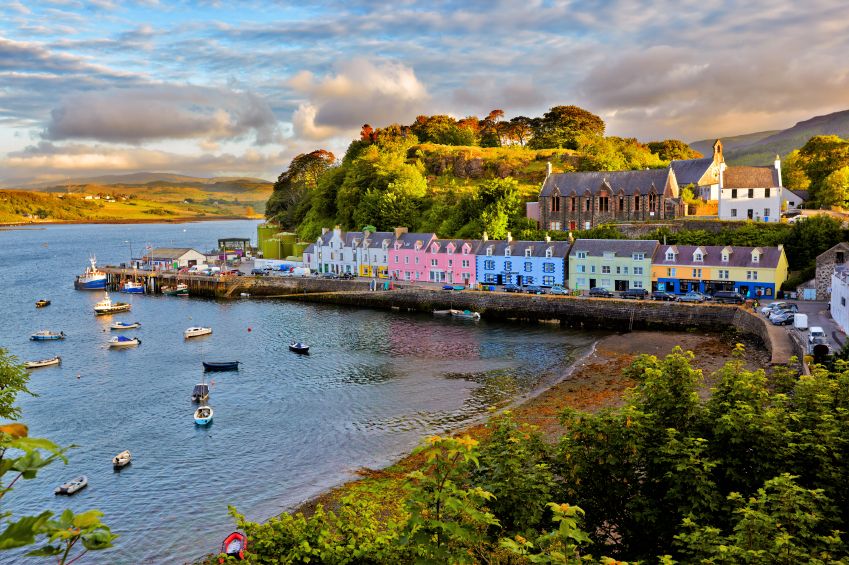 3. Scotland
Making a great rural getaway with its rugged landscapes, endless lochs and the kind of magical views you find on a bottle of whiskey. Despite its compactness, you can expect an astonishing variety of nature, from highlands to lowlands, lush woodlands, windswept moors, lochs and more. Scotland's lonely landscapes are packed with wildlife including eagles, red deer, otters, seals and dolphins, and you can also sample its superb fish – kippers, oysters and other shell fish – served up by friendly, down-to-earth people.
Edinburgh is a historic and gloriously dignified city while Glasgow, a Victorian powerhouse is also a trendy, architecturally fascinating city. A trip to St. Andrews is a must for golf aficionados, while history buffs will love the multitude of castles dotting the northeast. Scotland's local foods, customs, music, and traditional tartans, tweeds and bagpipes add extra Scottish splendour to your stay.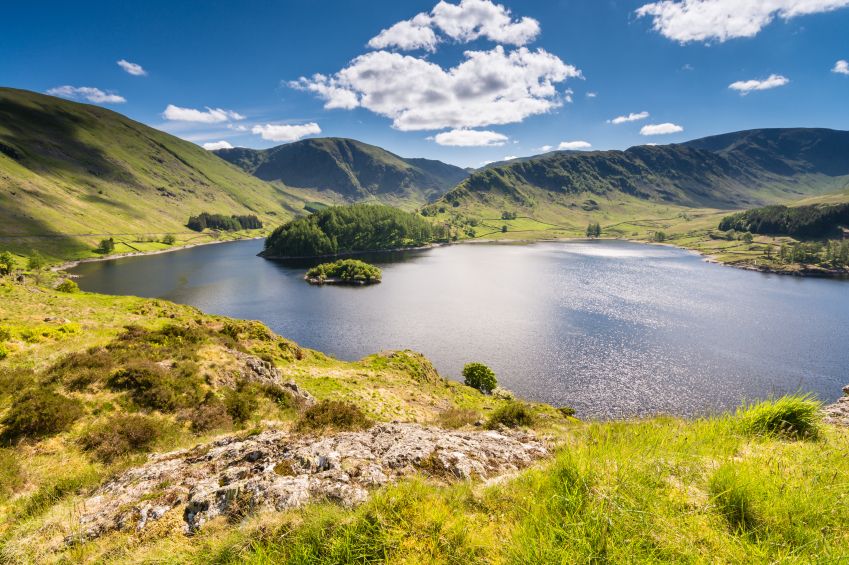 4. The Lake District
The UK's favourite national park and it's easy to see why some 15 million people flock here each year. They come to explore its jagged fells, shimmering lakes and picture-postcard panoramas. From lake cruises to mountain hikes, the Lake District is ideal for outdoor fun yet it's also much loved for the sheer relaxation, romance and literary inspiration it provides. The likes of William Wordsworth, Beatrix Potter, Arthur Ransome and John Ruskin all found inspiration here and Wordsworth summed it up when he wrote: "Let nature be your teacher."
Covering approximately 1,424 square kilometres and hosting 16 major lakes, the Lake District's scenery is begging to be explored on foot – hiking or climbing – or by boat. The mountains are not tall by international standards – Scafell Pike, England's highest peak, stands 3,210 feet above sea level – but don't be fooled; they can be challenging to climb and even during spring, many peaks remain snow-capped. This is a get-away-from-it-all place to remember.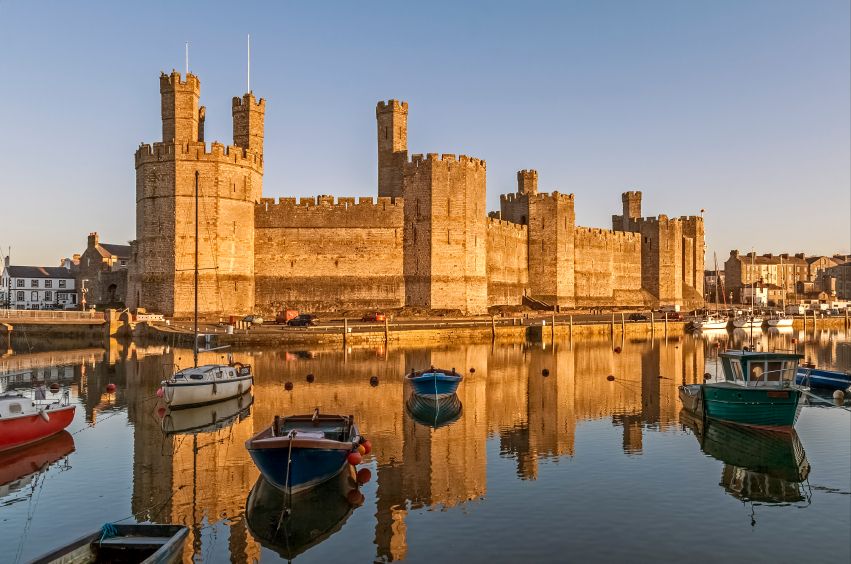 5. Wales
A beautiful nation of dramatic national parks, unspoiled coastlines and medieval castles. Its deep-rooted Celtic culture and history make Wales similar in some ways to Scotland and Ireland; however, it doesn't attract the same amount of visitors which is perhaps part of its appeal. Beyond the dreamlike scenery, it's your interactions with Welsh people and their love of animation and banter that will leave a lasting impression. The Welsh talk a lot about their national sport of rugby, and hiraeth, a Welsh word reflecting their love of and longing for the green grass of home.
To see Wales properly, it's ideal to go by car to enable you to experience scenic drives through its river-filled valleys in the shadow of majestic mountains. For some of the wildest, most remote parts of Wales, head for north Wales – the mountains and lakes of Snowdonia National Park are some of the country's best. Meanwhile, West Wales' Pembrokeshire Coast is a hit for magnificently scenic beach holidays and hiking all or part of the 290 kilometre-long Pembrokeshire Coast Path.