The romance of Riga, Latvia
Culture and cobblestones, flamboyant Art Nouveau architecture and gothic spires: Riga welcomes you with timeless elegance, an aspect that's earned it the enviable reputation as the Pearl of the Baltics.
Latvia's capital boasts a rags-to-riches story which, thanks to EU funding, has seen the city transform into a buzzing modern metropolis, now dubbed by many as 'the new Prague' or 'Paris of Eastern Europe'. Riga's atmospheric Old Town, now a UNESCO World Heritage site, is filled with fabulous facades to reflect Rīga's grand past. The harbour is a place of great beauty too and Riga's museums and galleries are steadily increasing in popularity with the Latvian Ethnographic Open-Air Museum leading the way.
History aside, Riga is a cosmopolitan hub with great qualities including hip bars, glittering shopping malls, contemporary art centres and swanky restaurants. And within a short drive, the seaside city of Jūrmala with its stunning white-sandy beach provides some respite from the hustle and bustle. If you crave even more solitude, sweeping sand dunes, caves, waterfalls and blueberry-filled forests lie just outside the city.
If you're travelling to Riga, here are a few suggestions on how to spend your time.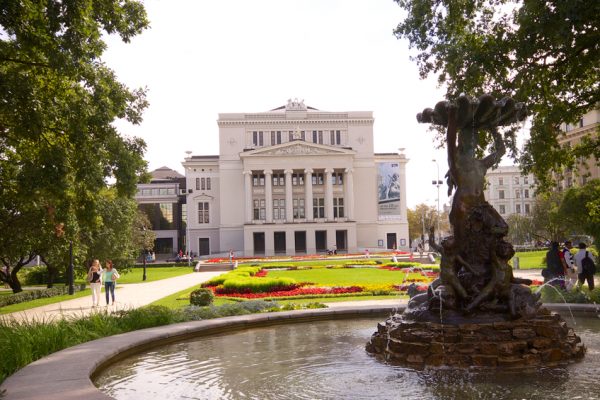 In the morning
Wander through the Old Town's cobbled streets, making sure you don't miss Rozena Street, the narrowest in Riga – stretch out your arms to touch opposite walls at once. Then make your way onwards to St. Peter's Church and up the tower to admire the magnificent cityscape.
A visit to the arts and crafts on Skarnu Street may well uncover that special gift to take back home, while wonderful art galleries and history museums abound throughout the Old Town. The airy Dome Cathedral holds daily organ recitals at noon (except Sundays in summer). You might want to buy your ticket in advance to avoid long queues.
For a tranquil break en route, drop in at John's Courtyard or Konventa Courtyard; alternatively, drop in at one of the many cafes for a coffee and a famous Vecriga éclair.
At lunchtime
After roaming the Old Town's streets all morning, what better place to have lunch than on the terrace of one of the Old Town's trendy eateries?
Food in Latvia has been influenced by neighbouring Russia, Germany and Poland, so expect pork, potatoes, cabbage and piragi (Latvian dumplings) as the traditional fare. However, there are plenty of international restaurants to eat at too so whether it's Japanese sushi, Indian curry or Italian pizza you crave, you're sure to find a lunchtime restaurant to suit you.
In the afternoon
Take to the water for another view of Riga. A trip by wooden boat will transport you from Bastejkalns or Bastion Park for a gentle cruise along the canal and the river encircling the Old Town. There are several stops along the way, including rustic Kipsala, an island just off the west bank of the Daugava River – you will get time to jump off and explore the historic streets with their faded wooden houses. Then you can wander through Bastion Park on the way back with its pagodas, swan houses and shady benches ideal for resting and people watching.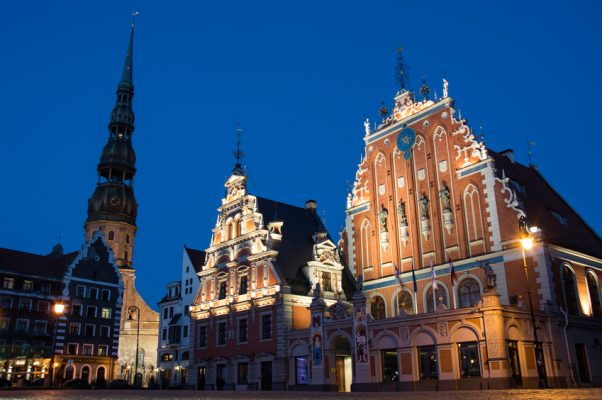 In the evening
For fine dining, Vincents is where head chef Martins Ritins's passion for local ingredients has attracted international stars and other well-heeled crowds for over a decade. Prices are reasonable, with main dishes – like grilled Baltic Sea turbot with almond sauce – at around £18.
Another stylish option is Rozengrals, a popular medieval themed restaurant in the Old Town. Dine on traditional Baltic favourites served by costumed staff. A little touristy, you might think but nevertheless a lot of fun, especially for first-time visitors.
Late night
Riga is packed with bars so expect everything from lounge-bars, hangouts with DJs, comfy couches and funky designs, to spit and sawdust live music venues.
If you are looking for something more quiet and refined, KID wine bar provides respite from the rather raucous Stag party-style haunts you will find in the Old Town. Its sleek red-and-black décor, live piano music recitals and hip Rigan clientele make it a good choice for sophisticated nights out. The bar also sells good snacks, ideal for filling a gap perhaps after taking in a show at the Opera House.
If not opera, you might like to treat your ears to the strains of the Latvian National Symphony Orchestra at the Liela Gilde (Great Guild Hall). Here you'll also find a wide range of national and international acts to choose from ranging from jazz bands to classical pianists.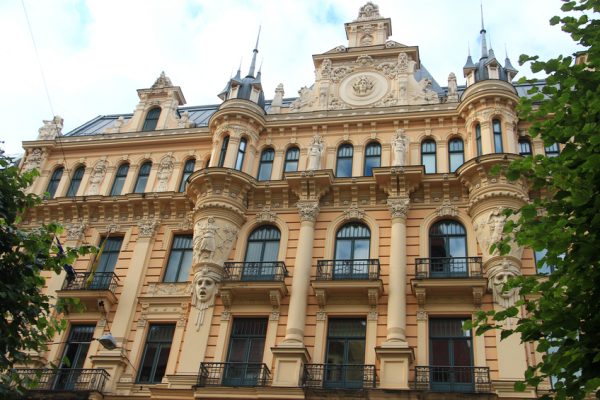 The next morning
Art Nouveau cannot be ignored if you're in Riga and across the park from the northern end of the Old Town lies the Art Nouveau district. You'll find a cluster of some of Riga's best examples at Alberta St plus some spectacular decorations and the fascinating Art Nouveau Museum.
South-east of the Old Town, the Maskavas district boasts a bustling Central Market, along with the Soviet-era Academy of Sciences known as "Stalin's wedding cake", with its 17th-floor viewing platform. When you're feeling peckish, the arty and reasonably priced Meta-Kafe in the Spikeri Quarter does a good lunch within the walls of its restored brick warehouses.
…and afternoon
Relax on the beach at Jurmala, a 26 kilometre sweep of golden sands just a short train ride from the city. The city is the greenest resort in Latvia; 64 per cent of it is taken up by natural areas and 34 per cent is forested. If you'd prefer a gentle coastal and-woodland walk, make your way to the shores of the Lielupe River.
Still looking for a bit of culture?
The Latvian Ethnographic Open Air Museum is one of the oldest and largest open-air museums in Europe and is just a 30 minute drive from downtown Riga, located on the banks of Lake Jugla. Historic structures such as farmsteads, windmills, fishing villages and churches have been moved from the Latvian countryside to the site to give visitors a fascinating insight into Latvia past.
Getting around
The Riga card gives you unlimited use of buses, trolley-buses, trams and trains to Vecaki and Jurmala. The card also enables you to get free or discounted museum admission along with discounts in shops, cafes, restaurants and for car hire. Buy one to last one, two or three days at the Tourist information Centre, the airport, at selected hotels or anywhere displaying the "RC" sign.