Marrakesh
Marrakesh is an intoxicating city known for its souks, spices, snake charmers and hidden palaces. Marrakesh is made up of two main parts, the new town – Gueliz, and the old town which is known as the Medina and is an UNESCO-listed world heritage site. Another must see site in Marrakesh is The Jemaa El-Fna, by day the square is taken over by snake charmers and medicine men, by early evening the square gradually fills until it becomes a carnival of storytellers, acrobats, musicians and entertainers. If you prefer to watch instead of being directly in the action, rooftop terraces surround the square, such as the Café du Grand Balcon.
Calèches are horse-drawn green carriages you can hop on to next to the Djemaa el-Fna. They're a pleasant way to get around if you avoid the rush hours.
You'll be spoiled by the variety of places to eat in Marrakesh from palace feasts to street food. Tajines are probably a very popular dish in Morocco, consisting of a slow-cooked stew served with couscous and vegetables, all cooked with the local spices. Vegetarian restaurants are few and far between in Marrakesh, however, the best option would be to order any dish and ask for it without the meat.
Marrakesh has many annual events well worth attending, including; its Sun festival that lasts 5 days and features local and foreign musicians, the arts festival, held in the beautiful ruins of Badi Palace and the International film festival which sees the central square – Jemma el Fnaa transformed into an open-air cinema.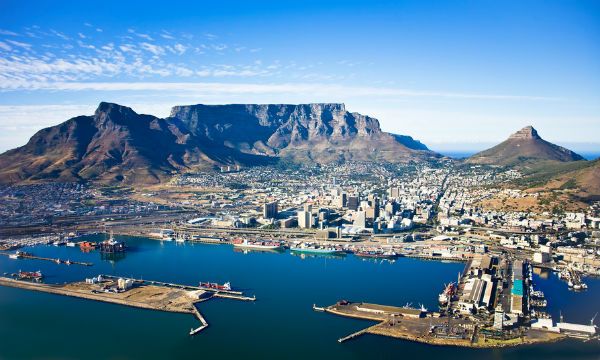 Cape Town
For natural and urban charms,Cape Town has it all: beautiful craggy mountains spilling into the Atlantic Ocean, pristine sandy beaches, mountain forests and gently flowing streams. Wildlife is all around – spy zebras and wildebeest grazing on Table Mountain or watch whales breaching in False Bay. No visit is complete without a day exploring some of Cape Town's surrounding vineyards and sampling their award-winning wines.
Beaches too are well worth coming for – Clifton offers four beautiful, white sandy beaches which are popular places to soak up the sun on the sands or aboard a yacht.
The city itself offers a distinct cosmopolitan edge. Home to some of Africa's most innovative artists, it boasts a great range of art galleries, world-class restaurants and vegetarian eateries, trendy bars and designer shops, as well as a very well-respected jazz culture.
If you're travelling alone, a meet up will put you in touch with other visitors and give you an opportunity to share your experiences with others. Women travelling alone in Cape Town are relatively safe and there are no particular no-go areas in the city; however, make sure you exercise the usual caution, particularly at night in unlit places.
For the LGBT community, Cape Town is in fact the most gay-friendly place in South Africa. South Africa was the first African nation to legalise same-sex marriage and Cape Town is home to a flourishing LGBT scene with plenty of venues in Cape Town.