Solo travel in Australia & New Zealand
Melbourne
Melbourne is a charming mix of modern living and intriguing history: here you can ride a traditional tram, visit the remembrance shrine, shop in a swanky mall and relax in a wine bar. Alternatively, delve into the lives of the Aboriginals, visit the UNESCO-listed Royal Exhibition Building and the beautiful Carlton Gardens, and then enjoy a slice of modern culture in one the city's comedy clubs.
If you are a solo traveller, there's plenty of opportunity to meet up with fellow travellers and locals to share in all that Melbourne has to offer. Women travelling alone are perfectly safe provided they exercise the usual caution when visiting a large city.
Getting around Melbourne is easy via one of the most extensive tram networks in the world.  Melbourne offers around 300 bus routes and a comprehensive rail and metro network which links the entire city. For a door to door service, you can also use the Uber app to arrange a cab ride in minutes.
The LGBT scene in Melbourne is a busy one and there are plenty of clubs, bars and other venues to make the most of in this gay-friendly city. Don't miss the Midsumma and Midwinta Balls, quite possibly the glitziest events on Melbourne's LGBT calendar.
For a rest from the busy city, you might like to head to the mountains. An amazing day hike is up Mt Feathertop, Victoria's second highest mountain and the views from the top are breath-taking – wear stout walking boots and be well equipped for bad weather, which can turn at any time. Other excellent day hikes are in the Yarra Ranges National Park and the Grampians.
If you are looking to cool off and relax, beautiful beaches are plentiful in and around Melbourne. TimeOut gives a lowdown on some of the best beaches to unroll your towel on.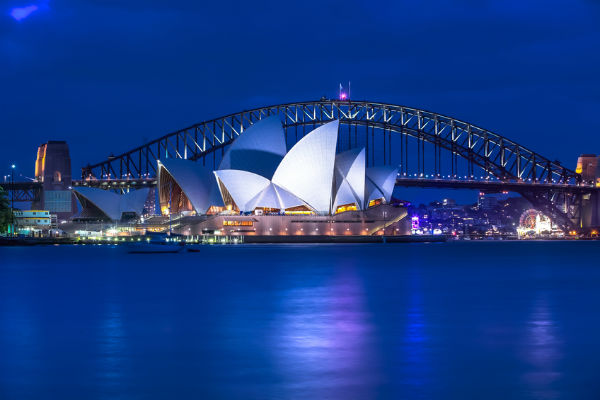 Sydney's landmark harbour featuring the UNESCO-listed Opera House is the city's world renowned structural masterpiece. This is also a city with such a rich history that it likes to hold onto and show off to the world. An international vibe fills the streets and you can just as easily shop in its London-style streets, eat Vietnamese food or quaff down pints of English beer as you can admire Aboriginal art or wander around the magnificent wetlands of Centennial Park.
Meet up opportunities abound in Sydney so you can share your experiences with like-minded fellow travellers and locals alike.  Whether you are backpacking or taking a more luxury holiday, you will find plenty of good quality places to stay, while women solo travellers feel relatively safe in Sydney, provided they take the usual safety precautions when wandering about alone.
LGBT rights in Australia have moved in leaps and bounds since the end of the 20th century. In fact, partly due to the annual three-week Mardi Gras festival, Sydney has been named one of the most gay-friendly cities in the world. TimeOut lists all the latest events and venues to try out while you are there.
Holidays to Sydney wouldn't be complete without stepping out onto big-name sands like Bondi Beach. However, the city is also home to some equally stunning beaches that you may never have heard of. You will find tucked-away coves, sheltered bays and almost deserted stretches of sand too, enabling you to relax in tranquillity while being close to the hustle and bustle of the city.
Meanwhile, you might like to get away to the fresh mountain air for a day or two. The closeness of the Blue Mountains to Sydney (about 50 minutes' drive away) make them a favourite, yet magical destination for families, nature lovers and adventure seekers alike.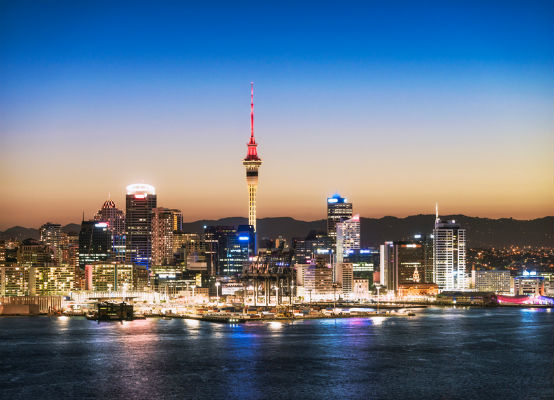 Auckland
New Zealand's largest and most diverse city, Auckland, is blessed with stunning natural features including two large harbours, Mt Eden and the Hauraki Gulf.
Head to the Sky Tower for panoramic city views and the chance to bungee jump, another must see site is Rangitoto Island where you can spend the day exploring the caves around the volcano. Hiking and kayaking are also a favourite choice on this island.
Getting around Auckland is relatively easy thanks to an excellent public transport system – the CityLink buses serves the centre, with the InnerLink, OuterLink services and train network covering the rest of the city. Both the bus and train services use an AT HOP card, which you can top up as you go.
Auckland is very much a cultural melting pot when it comes to dining, with cuisines available from all around the world and an extensive choice of venues available from fine dining restaurants to street cafés and trendier pop-ups and trucks. Vegans and vegetarians are also catered for, with the city have a large variety of restaurants available.
Whilst in Auckland, an alternative option to exploring the city and surroundings solo is Meetups, allowing solo travellers to meet up with like-minded individuals wanting to explore Auckland.
Auckland is incredibly LGBT friendly, the city hosts an annual Pride festival during February and has other events running throughout the year celebrating the LGBT scene. The city also had many gay bars and clubs including; The Eagle Bar, Wingate Club, Basement and Urge Bar.
Females traveling alone are generally safe travelling around Auckland and the rest of New Zealand with the usual precautions being suggested.