Solo Travel in Eastern Europe
St Petersburg, Russia
St Petersburg, known as 'Venice of the North' contains various canals and more than 400 bridges within the city. With its UNESCO-listed Historic Centre, Winter Palace, Saint Isaac's Cathedral and Church of the Savior on Spilled Blood, it's no surprise that St Petersburg's architecture is one of its main attractions. The city also embraces its many charming parks, including the Alexander Garden – St Petersburg's most central park, home to an illuminated musical fountain and the Botanical Gardens home to numerous beautiful plants, and being Russia's only botanic gardens.
When eating out in St Petersburg you'll be spoilt for choice, it hosts several Michelin starred restaurants around the city and is vegetarian friendly with it hosting many vegan and vegetarian restaurants.
Meet ups are a great way to share your experience, exploring St Petersburg with other travellers and locals. Whether backpacking or staying in luxury, there's plenty to see and do that will accommodate all.
St Petersburg's public transport includes the Metro, Tram, Bus and Aqua Bus. The Metro currently has 5 lines and operates at 67 stations around the city, meaning it is probably the most time efficient way of getting around. However, if you prefer to grab a taxi use the Uber app as they are usually cheaper.
St Petersburg hosts many annual events and festivals such as; the grand opening and closing ceremony of Peterhof's fountains taking place in May and September, this is two great opportunities to enjoy the spectacular views of the Grand Cascade and the Grand Palace. Another great annual event worth attending is the Scarlet Sails boat parade, the modern festival is rooted with Russia's pre-revolutionary past, this usually includes an open-air concert and a parade along the Neva River followed by fireworks.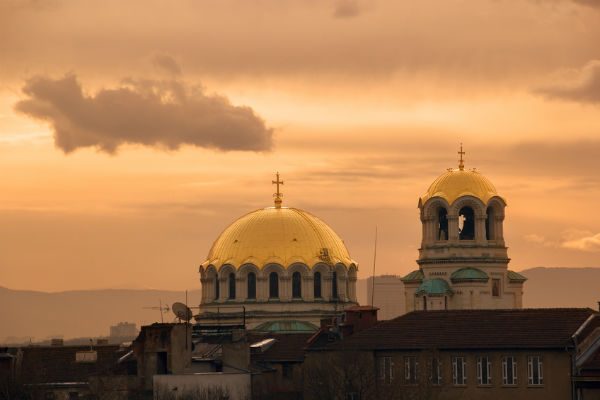 Sofia, Bulgaria
Bulgaria's capital city hosts some of the country's finest museums, galleries, restaurants and clubs, plus the UNESCO-listed Boyana Church, so you may well want to stick around to explore before setting off to your mountain or beach resort.
Sofia is one of the highest altitude cities in Europe and with such a large mountain so close to its centre, escaping to Vitosha for skiing or mountain trekking is a popular option. The impressive Cherni Vrah (Black Peak) at 2,290 metres above sea level is easy to get to – in front of the National Theatre there's a stone that marks the starting point of a beautiful ascent.
Meet up opportunities are plentiful in Sofia, so if you are travelling solo, there's always someone to share your travel experiences with.
Sofia's restaurants are often traditional, offering a free rakia (fruit brandy) before your meal, plus Shopska (tomato, cucumber, onion and white cheese salad). Vegetarians and vegans can find a small number of excellent restaurants catering exclusively for their needs.
Getting around is simple using Sofia Metro, the city's very efficient underground system. However, if you'd prefer the convenience of a lift right from your door, Uber gets you a cab ride in minutes.
Bulgaria has been slow to accept equal rights for the LGBT community but since joining the EU in 2007, it has had to do away with negative discrimination and gay rights are improving slowly. Gay visitors to Sofia will find it's a more tolerant place than many European countries and there are a number of gay bars and clubs to enjoy in the city.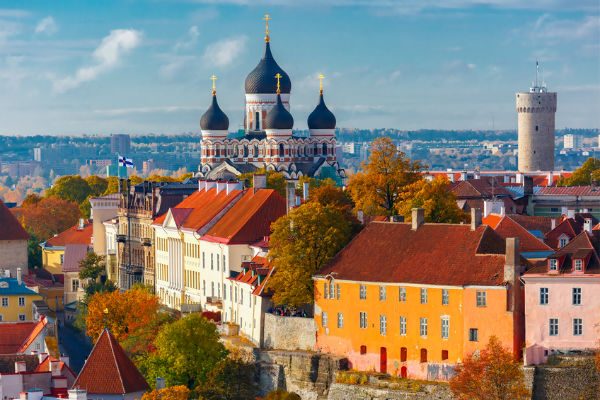 Tallinn, Estonia
The Estonian capital Tallinn boasts a UNESCO-listed Old Town filled with cobbles, castles and churches, along with a rich array of medieval and baroque architecture. It's also littered with modern hotels and elegantly designed tower blocks springing up in the centre.
You will also find an eclectic choice of restaurants and bars as well as markets crammed with quirky antiques, handicrafts and rather strong homemade vodka.
Getting around is fairly easy thanks to a quality public transport system and the availability of Uber taxis.
Five fabulous sandy beaches are on the doorstep and hugely popular during summer months. Pirita Beach Promenade is a focal point and great for taking in picturesque views of the Old Town.
Eating out in Tallinn is generally inexpensive and delicious. Russian influence lingers in Estonia's cuisine, while European classics – mostly German – are popular. Organic food is becoming increasingly fashionable in Tallinn and vegans and vegetarians can enjoy a reasonable range of eateries to suit their needs.
If you are a woman solo traveller, there's little to worry about: Tallinn is safe to walk about in provided you take the usual precautions in a capital city and avoid dark streets at night.
The LGBT scene in Tallinn is not as active as it could be but there are a few bars and clubs to be found and great fun to be had. Try: Butterly Lounge nightclub with its singers and performers at weekends and X-Baar, Tallin's oldest gay bar.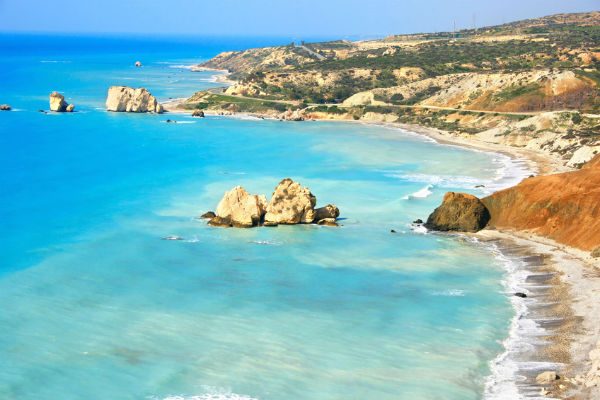 Paphos effortlessly combines up-to-the-minute beach attractions and nightlife with the timeless attractions of archaeological and mythological sites.
Aphrodite, goddess of love and beauty, is thought to have been born in Paphos and she was worshipped here during ancient times. The village is packed with culture and mythology, so much so that it's been listed by UNESCO as a "cultural and natural treasure".
Eating is one of Cyprus's great pleasures. Wild thyme that grows across the island is used in many traditional dishes, in addition to cinnamon, coriander and cumin which bring Middle Eastern influences to many dishes. One of the most famous Cypriot dishes is grilled halloumi. Although there are very few completely vegetarian eateries in Paphos, you will find tasty options in the resort's vegetarian-friendly restaurants.
Gay visitors will not find an openly gay scene in Paphos. Despite the legality of same sex couples, Cyprus has been slow to fully accept LGBT rights. For a gay bar in Paphos, try Different Bar, a small, friendly place on Bar Street; however, you will find more tourists than locals here. If you are looking for a little more action, it may well be worth making the trip to Limassol for its more anonymous and plentiful bars and clubs.
Paphos boasts both pebbly and sandy beaches to kick back and relax on. Faros Beach is often the quietest option, while many of the beaches have been awarded EU blue flags for their cleanliness. Another blue flag winner is Coral Bay, a lovely sandy beach with water sports facilities, and just a quick bus ride away north of Paphos.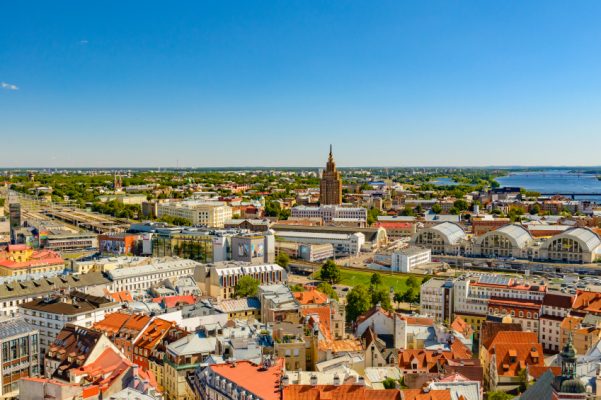 Riga, Latvia
The Historic Centre of Riga is one of Latvia's two UNESCO World Heritage Sites, its striking architecture is immaculately preserved and wandering its cobbled streets is a must. Explore the House of the Blackheads and Riga Castle before moving on to St. Peter's Church where you can scale the tower and take in the superb cityscape of Riga.
A Riga card gives you unlimited use of buses, trolley-buses, trams and trains to Vecaki and Jurmala. With the Riga card you are also able to get discounted museum admission along with discounts in shops, cafes and restaurants.
Eating out in Riga usually involves indulging in very traditional fare, with local meats, fish, fresh produce and heart bread starring on most dishes. Smaller, independent restaurants are great for experiencing the local favourites such as grey peas and speck, smoke herring and rye bread. There's also a good offering of vegan and vegetarian restaurants within the city.
An alternative option to discovering Riga solo, is to use Meetups – a site that enables like-minded people and groups to meet and enjoy Riga together.
Riga's LGBT scene is fairly low-key as a result of the nation's slow uptake when it comes to equality, there are however a good number of gay bars and clubs including the very popular XXL club and Golden nightclub. Solo travellers are normally told to avoid the Old Town at night on weekends.