New York
From the dazzle of lights on Broadway to towering sky scrapers, New York City excels visually while offering all the latest in entertainment and fashion against a backdrop of iconic destinations and structures. Interesting ethnic enclaves, atmospheric bookstores and curio shops, historic streets, trendy bars and multicultural delis combine to make New York a triumph.
Eating out is a great pleasure thanks to New York's eclectic cultural mix. From the famous diner breakfasts and brunches to some of the finest internationally acclaimed restaurants, with no less than six restaurants with three Michelin stars, New York has it all. Vegans and vegetarians can also enjoy to fabulous flavours in New York's fine vegetarian restaurants.
The subway is an iconic New York experience – the cost of a subway ride is approximately $2.25 and an unlimited ride ticket for one week is around $27 – a steal as one cab ride alone could cost up to $45! If you'd like a cab, Uber could be a cheaper option and gets you a ride in just minutes.
There's no need to be alone in New York. Meet ups abound offering something new to experience with fellow travellers and locals alike.
Women travelling alone are relatively safe in New York, provided you stick to well-lit streets at night and watch out for pickpockets. On the subway at night, trains get less frequent and the platforms get lonelier so stand near other people and look out for the late night waiting area which is usually on camera. When boarding the train, enter dead-centre, near the black and white sign, where the conductor is.
New York is extremely gay-friendly and you'll find plenty of fun to be had on its LGBT scene.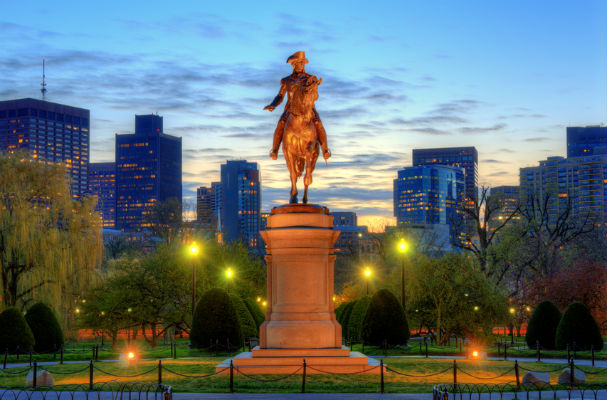 Boston
One of the oldest cities in America, Boston has an incredible heritage and hosts numerous monuments which document the city's role in the American Revolution and events such as the Boston Tea Party.
It's best to explore this wonderfully compact city on foot, weaving your way through its diverse neighbourhoods – from upmarket Beacon Hill and Harvard to the Irish-influenced 'Southie' area, the Italian North End and Back Bay with its buzzing shops and cafés. Restaurants are abundant and worth every dime with plenty of choice for vegans and vegetarians.
If you fancy a break from the city, Boston's beaches are just a short drive away. The north and south shores, Cape Cod, Revere and the NH coast are all easy to get to for year-round enjoyment.
It's easy to get around Boston using the MBTA subway, rail and bus services; alternatively, you could dial a pre-paid cab using the Uber app.
Meet up groups abound in Boston, so there's no need to be alone as a solo traveller, unless of course you choose to be. Women travelling alone are safe to explore, provided they exercise usual precautions.
Boston is extremely LBGT friendly: the nation's first openly gay state representative, Elaine Noble, was elected to the Massachusetts House of Representatives in 1974 and the state was the first to legalise same-sex marriage. There's plenty to experience from gay newspapers and organisations to the Wicked Queer film festival, Boston Pride and a multitude of gay bars, clubs and drag shows.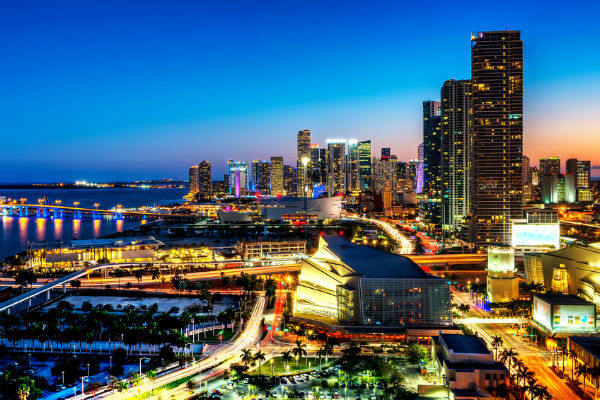 Miami
Famed for its tropical climate, golden beaches, Hispanic culture and art deco seafront, Miami, Florida is the epitome of glamour and passion. The city hosts diverse neighbourhoods, from Downtown Miami with its gleaming glass skyscrapers to Little Havana, home to a vibrant Cuban community.
Miami Beach is also renowned for its glittering hotel strip, palatial mansions and glamorous inhabitants. South Beach's coloured buildings are iconic set against the turquoise-coloured seas and cloudless skies.
When it comes to food, Miami offers a diverse range of delights. Don't miss the frita (a Cuban version of an American hamburger), chicken and watermelon waffles, cinnamon rolls and sweet stone crabs. Vegetarian food is also easy to find, so there's plenty to savour for all types of pallets.
Miami's Metrorail system connects most of the city's neighbourhoods with Miami International Airport (MIA). If you prefer a taxi, you could hail a yellow cab or sign up to the Uber app.
Solo women travellers are relatively safe in Miami but stick to the main tourist track like South Beach, avoiding less desirable areas such as Liberty.
Travel meet ups are a great way to enjoy some company in Miami – from yoga, eating and language groups to music, beer and football (or soccer to the locals) there's something for everyone.
Miami has plenty of places to stay on the luxury end but backpackers will also find affordable accommodation in the city's many hostels – head for South Beach.
Miami's LGBT scene is big so there's no shortage of gay-friendly neighbourhoods, bars, beaches, parks and more to keep you well entertained.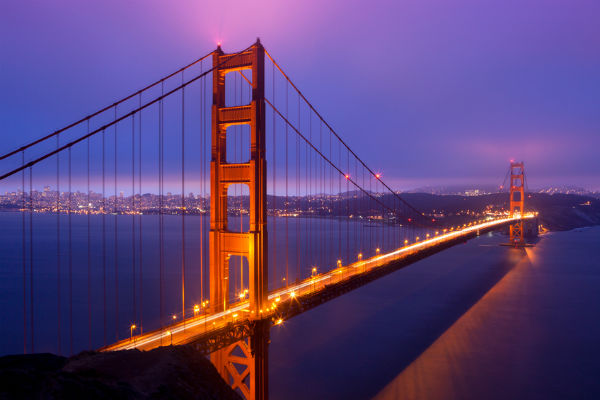 San Francisco
From the hipster Mission District to trendy Castro and from busy Union Square to exotic Chinatown, San Francisco is all about variety and energy.
Tap into the astonishing arts scene, sassy boutiques, Golden Gate Park, and a multitude of bars and stellar restaurants, many of which are Michelin-starred. Vegans and vegetarians are in their element too, with creative vegetarian eateries lining many of the city's streets.
For a rest from the city, mountain trekking around San Francisco Bay is a favourite pastime. The UNESCO-listed Yosemite National Park hosts hiking and biking trails, waterfalls, woodland and abundant wildlife. Even a simple drive through the Sierra Nevada mountain range is well worth it.
With so much nature to explore, San Francisco is a natural stop-off for backpackers looking to see the city between all the hiking.
San Francisco's beautiful beaches are great escapes too and offer breathtaking views as well as walking, surfing, relaxing and more.
San Francisco is one of the USA's most walkable cities but if you want to take the weight off your feet, the subway is a well organised, simple way to get around.
Solo travellers need not be alone as the city provides ample meet up opportunities to mix with others and share in all the fun.
Solo women travellers are safe to explore in relative safety; however, certain east side areas need avoiding, namely Bayview and Mission. Safer neighbourhoods include the affluent Nob Hill, Russian Hill, the Marina and Pacific Heights.
The LGBT community in San Francisco is one of the most prominent in the world, and has a long history of activism. Dubbed the "gay capital of the world" and the "original 'gay-friendly city', there's so much to see and do.