10 cruise tips for solo travel
Cruise holidays are increasingly popular as the first port of call for many people looking to travel on their own and many of the leading lines are catering for this growing trend.
According to the most recent Visa Global Travel Intentions Study, solo travel is increasing in popularity, up 15 per cent since 2013 and cruise lines are doing a great job when it comes to looking after unaccompanied passengers.
Solo travellers are welcomed with dedicated receptions on several lines allowing them to meet similar-minded passengers, while others have dance hosts who will take a spin on the dancefloor with anyone on their own. Some cruise liners will also ensure solo travellers dine with the ship's officers or with other unaccompanied passengers.
While the cruise companies are doing a great job in looking after solo travellers, there are still a few things to consider while booking and planning your cruise (don't forget cruise travel insurance in your plans). Here are our top 10 cruise tips for solo travellers:
1. Connect with your shipmates pre-cruise
Most cruise lines host roll calls which are online discussion threads that allow people to connect with others on the same cruise.
Talking with your future shipmates before you cruise is a good way to exchange tips, get to know each other and coordinate any plans before you set sail.
2. Choose a themed cruise
Theme cruises which focus on music, dancing, sport, health, the movies or even politics are a good option for solo travellers as they offer a range of social activities where you're more likely to find like-minded cruisers.
Conversation is likely to flow due to the common ground already established by the nature of the cruise, and if not there's usually dedicated crew members on-hand to facilitate every aspect of the itinerary.
3. Talk to the cruise director
Cruise directors are the public face of the cruise company, they're also very senior and their role is to make sure that every passenger has a good time. If you want to meet fellow solo cruisers, make a beeline for the director and tell them – they might be able to help with introductions.
4. Think about the size of the ship
There are some massive ships out there, the biggest in the world can set sail with over 6,000 passengers on board. Given the number of people, you're more likely to find like-minded solo travellers looking for a chat or even a companion for the journey, or if you prefer you can stay lost in the crowd. If you're after something a little more intimate, some luxury boats will see you sailing the seas with fewer than 100 fellow sea-goers.
5. Hand out calling cards
If you do opt for a mega-ship and want to enjoy the more social aspects of cruising then taking a few contact information or calling cards with you is a good idea. Include your name and cabin number (if you're comfortable to do so) and give them to new friends and if you lose your new companion in the crowd, they'll know where to find you.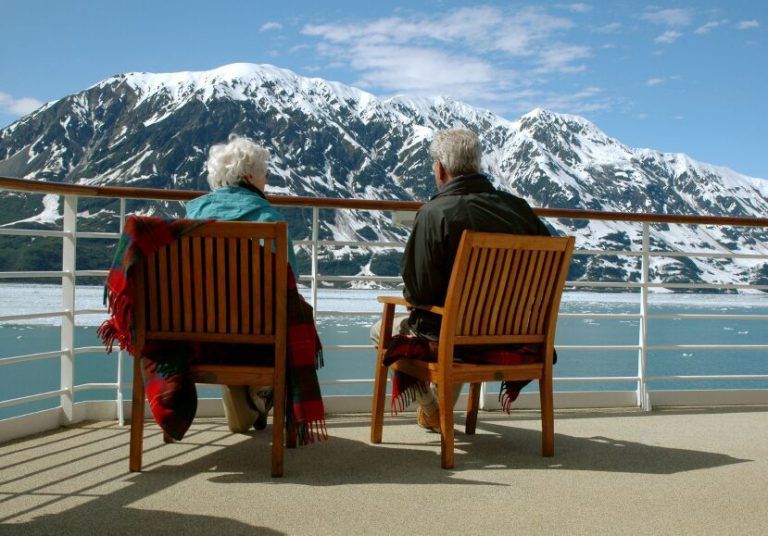 6. Consider sharing a cabin
Sharing your cabin might not appeal to everyone, but it will invariably save you money. Some cruise lines offer roommate matching services that will pair solo travellers with a same-sex roommate when you book, meaning you'll avoid paying the solo supplement.
7. Pre-book activities
Pre-booking shore excursions, classes, workshops or even lectures will not only save you money but ensure you get involved in activities that offer a social group with similar interests to your own. The activities on offer will vary ship-by-ship so it's important to check that the things you like to do are on the itinerary before booking.
8. Think about where you go for a drink
Put simply, on board clubs are great for solo travellers, onshore clubs are one the many perks fully enjoyed by crewmembers.
Head to the ship's different bars and lounges on the first night at sea to get a feel for what's going on. The first night is also when most solo travellers have a scout of the ship so if you're after a socially active cruise, this may be the best time to meet potential companions.
9. Dine late
It's widely acknowledged (but not a universal rule) among cruise passengers that families will eat early, if you want to have a chat with fellow travellers who are more on your level socially then eating later to avoid young parents and children is perhaps your best option.
10. Choose dinner partners carefully
Opting for traditional on board dining will see you assigned with a time and table along with a set of diners for the entire cruise. Its pot-luck as to whether or not you'll all get along but if the conversation isn't flowing you can always ask a maître d' for a new table.
Flexible dining plans may be a better option if you want to keep to yourself and your own schedule.
If you want to be seated alone or with other solo cruisers, make this clear as your request will often be honoured where possible.