How to Choose a UK Holiday Cottage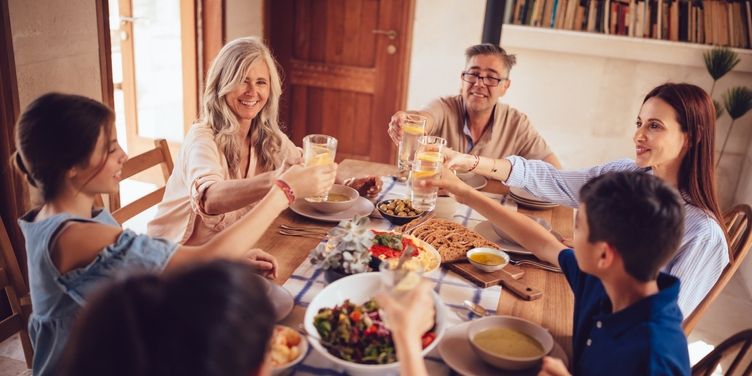 I love staying in hotels and being looked after, but there are times when only a self-catering property will do. Private outdoor space, no noisy neighbours in the next room, and the freedom to come and go as you please.
With so many properties to choose from, from established rental companies to private lettings, it's worth investing a little time to research your ideal holiday home.
Bedrooms and bathrooms
For cosy couples, a one-bedroom seaside flat or country cottage could be the perfect rental, though you might like to up the spec to two bedrooms if you know your partner is a snorer or fidgety sleeper. But as we get older, it pays to look more closely at the access arrangements. That cute Cornish cottage reached by a flight of steep steps or with parking at a distance, may not seem quite such a good idea after all.
Holidays with other couples can be a lot of fun, but unless you find somewhere with equal accommodation, it could lead to friction. Two-bedroom properties often have one double and a twin so they can accommodate families. Or, heaven forbid, a sofa bed. So, never assume that your friends will be happy in separate beds without asking, even though many older couples consider it a treat!
And in my book, any property with extra bathrooms immediately goes to the top of my shortlist to avoid unseemly queuing in the mornings. Even a bathroom and downstairs shower room will tick my boxes.
Houses for groups
Remember too that if you are planning a big group get-together for a celebration, book well ahead to secure the dates you want. The larger the house, the more bedroom sizes can vary – fine if you have children and teenagers in tow, but not so clever for couples.
We once rented a fabulous eco-house on the Devon coast with four beautiful bedrooms and four bathrooms – perfect for an anniversary celebration. Except that the environmentally-friendly water heating system couldn't cope with eight showers or baths, so we ended up with a rota for morning and evening ablutions.
At the top end of the market, Rural Retreats and Unique Home Stays both offer that extra touch of luxury.
Some companies, like Sykes, have properties nationwide, while others operate in defined geographical areas – Helpful Holidays in the West Country for instance; Heart of the Lakes in the Lake District, and Best of Suffolk in … well, you guessed it…!
Heritage Homes
If you like the idea of a home with history, take a look at the National Trust's extensive portfolio of holiday cottages, English Heritage, and The Landmark Trust. A number of stately homes such as Chatsworth in Derbyshire and Hever Castle in Kent also have properties to rent on their estate so it's worth researching visitor attractions in your chosen destination.
Wherever you fancy laying your head, you can be sure some enterprising landlord will offer it, from restored water mills and lighthouses to thatched cottages and industrial buildings, gate houses to castles. But remember that restoration will have been carried out in line with conservation regulations, so there may be issues about access or amenities that won't occur with something more up-to-date. Especially important if you are travelling with grandchildren in tow or have mobility issues yourself. And do check the pet policy if you are planning on taking your pooch.
But wherever you go, remember that self-catering does not mean you are tied to the kitchen. I enjoy buying local produce for easy meals in, but also researching good pubs and restaurants for tasty meals out. The best of both worlds on one lovely break!
Looking to explore more of the UK? See our top 50 most beautiful places in the UK to visit.