How your travel insurance can protect you against Australian bushfires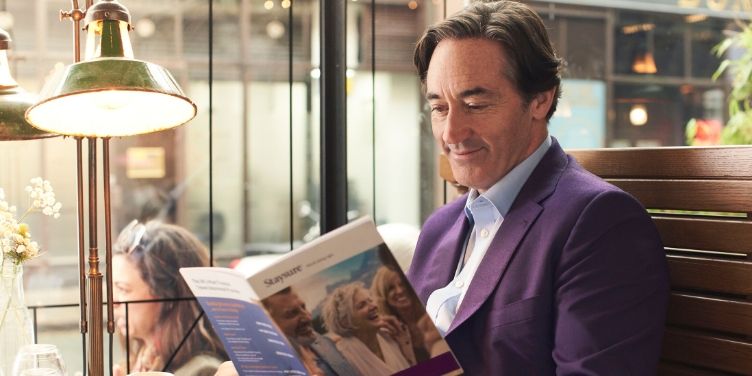 If you're planning on travelling to Australia while there is an ongoing risk of bushfires, then here's all you need to know about how your travel insurance can help protect your plans:
---
Is it safe to travel to Australia?
Many areas of Australia have so far been unaffected by bushfires such as Sydney and Melbourne, but it's always a good idea to check with the Foreign Commonwealth Office (FCDO) to read the latest advice before you travel.
If the FCDO have advised against all but essential travel to your destination (because of a fire, flood, earthquake or hurricane) before you jet off, then your travel insurance policy will no longer be able to cover your trip as it will have been deemed unsafe. If this happens, you will be able to claim for the cancellation of your trip.
Am I able to change my travel insurance for Australia because of the bushfires?
If you can say yes to the following statements then you will be able to change the date of your trip to Australia:
✔ The area I'm planning to stay in is affected by bushfires.
✔ I have valid travel insurance for Australia with Staysure that was bought before the bushfires started, and travelling in January 2020.
Doing this won't incur any additional costs as long as your new trip is no longer than your current booking and your new departure date is within six months of your original start date. If it's not possible to rebook your trip, then you can submit a claim to cancel your holiday.
What happens if I'm on holiday and I'm affected by bushfires?
The FCDO have issued the following advice to people who are affected by bushfires:
"If you're in or near an affected area or planning any travel, stay safe, monitor TV news, radio and social media channels for updates, and follow the instructions and advice of local authorities."
If you are unexpectedly injured by the effects of a bushfire during your trip, then you could be covered for emergency medical, or repatriation costs where necessary.
You will only be covered to cut your trip to Australia short or to cover the costs of having an enforced stay if you have taken out optional Travel Disruption Extension cover before the bushfires started.
How can travel insurance protect my holiday from future natural disasters?
If you're worried about natural disasters such as bushfires, floods or hurricanes affecting your next holiday then there are a few things you can do to help protect your holiday:
Buy your travel insurance as soon as you've booked your holiday. This will give you protection from unforeseen events such as natural disasters that may mean your holiday has to be rearranged or cancelled.
Check your policy limits protect the total cost of your holiday. Not all travel insurance policies are the same and will offer different cancellation limits. With our Basic Travel Insurance policy, cancellation cover starts from £500 per person. If your holiday costs more than this per person, then to protect the full cost of your trip, you will need to match the cost with your cancellation cover. The maximum cover available from Staysure is up to £15,000 on Comprehensive policies which is subject to medical screening and only available when calling to buy.
Keep up to date with FCDO travel advice. Before you travel, check the FCDO website for your destination to see what the latest travel advice is. If it's unsafe to travel, your travel insurance policy will not protect you for your trip.
Know your excess payment. When submitting a claim, there is an excess payment which will decrease the amount of money you can claim back up to your policy limits. If you don't want to pay an excess if you need to make a claim, you can opt for an 'excess waiver', which will mean you can claim the full amount up to your policy limits.