Plan Ahead For Your Next Active Holiday from Home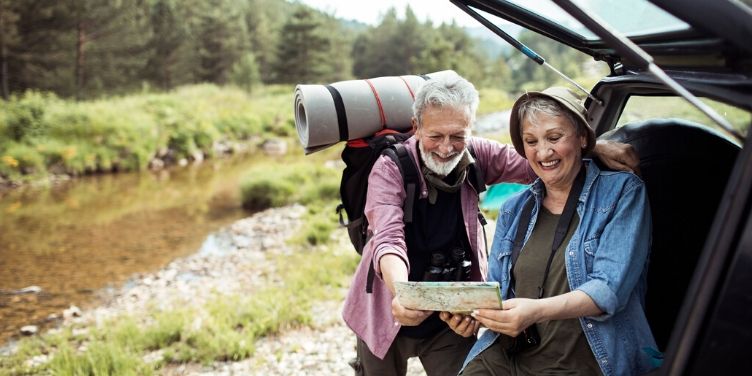 Fresh air and exercise are important not just for our physical fitness but for our mental wellbeing too. For those of us who enjoy activity holidays such as walking, cycling or skiing, the latest 'stay at home' restrictions can feel like a particular blow.
But we can still plan ahead for better times and have something to look forward to for when the COVID-19 pandemic dies down. Tour operators need our business as much as we want our outdoor fix, and an increasing number are offering good incentives to people who have had trips cancelled or may be thinking about new bookings.
So, make that cuppa and sit down to browse some travel websites, making sure to look carefully at deposit requirements and cancellation policies. You may be pleasantly surprised at some of the great deals on offer…
On the trail
Walking and activity holiday specialist, HF Holidays, own and manage 18 country houses around the UK but have been forced to close their doors, initially until the end of April, as well as suspend their overseas breaks.
But HF will transfer any deposits to a different holiday departing late 2020 or in 2021, or will offer a credit note so that clients can book a holiday when they feel happy to do so.
'The HF Team are being incredible, working as many hours as possible and doing everything they can to look after our guests with compassion,' says HF's PR Manager, Hannah Garcia. 'We had a lovely message from a customer this week who thanked us for "the sterling help this morning to rebook a self-guided HF break with a friend."'
So, don't give up on hiking the Jurassic Coast or the Snowdonia Slate trail, discovering the Secret Lake district or perhaps taking a 50,000 Step Challenge. While you can't travel right now, you can spend all that at home time researching your trip!
Walking and cycling tour operator, Headwater, specialise in independent holidays for customers on two feet or two wheels, always with back-up from a local rep. Temptations in their latest walking brochure include the Paths of the Amalfi Coast, a Classic Swiss Alps Walk and Cross-Country Skiing in Lapland. There's no reason not to book!
If Headwater cancels your trip or you're unable to travel because of restrictions in your home country or the country you're travelling to, your booking can be transferred to a future date or alternative holiday. Or you can have a full credit for up to 12 months.
Even when you have paid your final balance, you have the flexibility, up to 42 days prior to departure, to transfer your travel plans to a future date or alternative holiday free of charge, subject to any difference in the published holiday cost.
Summer in the mountains
The French Pyrenees is a popular destination for activity holidays and Pyrenees adventure holiday specialist, The Adventure Creators, offer winter and summer experiences including hiking, horse riding, and skiing.
Travellers are now being invited to register their interest for the company's small group adventure holidays in 2021, with no initial deposit requirement. Interested guests will be then contacted in January to firm up their booking with a 15% deposit (reduced from 25%), balance payable six weeks before the start of the trip.
'We have four friends over 60 taking part in our Transhumance horse trekking holiday in June this year, and every year we have many active over-60s enjoying tailor-made guided hikes in the mountains,' says Director, Penny Walker. 'And our Wellness and Adventure retreat is perfect for those who want to combine soft adventure with relaxing spa treatments.'
Off to the slopes
Erna Low Ski Holidays, the UK's oldest ski-tour operator, has been busy repatriating all their clients who had left Britain in mid-March.
'Many of our regular clients are asking if they can defer to 2021, which we would be delighted to do,' Managing Director, Jane Bolton said. 'We are willing to take options on ski holidays for apartment bookings of all sizes for the 2020-2021 ski season with very low or no deposits, to help skiers out and get them back to the Alps next winter.'
Meanwhile, Ski Abruzzo is making a 'no risk' booking offer for the 2021 ski season in Roccaraso, Italy's fifth biggest ski area. Their lodging partners in Italy have guaranteed there will be no price increases next winter and Ski Abruzzo guests can cancel any booking up to 60 days before departure without penalty and have their deposits refunded.
So, check travel websites regularly as the situation evolves, and keep up the socially-distanced exercise to maintain your fitness over the coming weeks. Then you'll be ready for that much-needed activity holiday when the time comes!
Notes:
Information accurate at time of publishing.