Tips for Travelling with High Cholesterol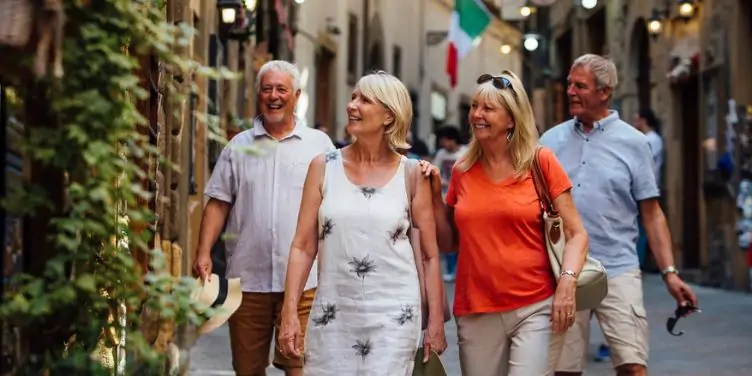 It's not always easy to ignore high cholesterol when you're trying to enjoy a carefree holiday. But it shouldn't stop you from going away. With a little advance planning, including travel insurance for people with high cholesterol, you can look forward to a fun-packed holiday. Here are a few useful strategies to help you on your way:
Consider travel insurance and medication
Get travel insurance for high cholesterol. Should you need emergency medical treatment while you are on holiday, it's good to know you have a proper travel insarance policy in place to take care of any costs or arrangements you will need to make. It's very important to declare your high cholesterol and any other pre-existing medical conditions you have at the time you take out your policy; that way, you will be fully covered in the unlikely event you should have a related complaint such as a stroke, heart attack or narrowing of the arteries.
Bring a list of the medicines and dosages you are taking in order to show medical staff should you need emergency treatment while you're away. To make things easy, keep medication in its original labelled packaging.
Carry medications in your hand luggage and include a little more than you need to allow for extra days if you get delayed. It's also good to have extra waiting at home to cover you for a few days upon your return.
Stay hydrated and eat well
Carry water. Boring we know, but water is well known to be the best form of hydration. It's very important to keep well hydrated at all times if you have high cholesterol, all the more so if you are visiting a hot country. Sweetened and other drinks should only be thought of as treats and not as reliable sources of water.
Eat low fat meals. Don't get carried away with local foods which can also be laced with salt and sauce. Fried, rich or creamy foods should also be avoided, not only back home but on holiday too. As always, eating in restaurants will mean hunting out the healthiest options on the menu. Avoid fast food, alcohol and ice creams in favour of water, fresh juice, fruits, grains and vegetables—but don't forget to enjoy some of the local specialities—in moderation.
Get kitchen facilities. Consider booking accommodation with a kitchen so that you can store some healthy foods in the fridge, and you don't have to eat out for every meal. This not only saves money, it saves you calories and fat, and enables you to stick more closely to your low cholesterol diet.
Bring healthy snacks. Aircraft food and snacks in foreign countries can often be too salty or high in fats or sugars and it would be a shame to miss out if you fancy a snack.
Keep moving
Keep moving, both during the journey and upon arrival. Exercise is known to help reduce cholesterol levels, so don't forget to be as active as possible even when you're on holiday. Seize your opportunities to get up and get moving, for example: take a walk around the airport if you are waiting for a flight; use the hotel gym or pool or bring a workout app and/or do stretches in your room. You can also park further away than you normally would to increase the distance you walk or choose to sight-see on foot rather than on a tour bus or city horse and carriage. On the other hand, you could sign up for a holiday activity such as yoga on the beach, a dance class or a cycling trip.
Take an aisle seat to enable you to flex your feet and toes and move around the aircraft as often as possible. This reduces your chances of developing deep vein thrombosis (DVT). The NHS Choices website gives plenty of advice on DVT and how to minimise your chances of developing it.
These tips are non-advisory and are merely meant as a helpful guide to avoiding problems when you go on holiday with a pre-existing medical condition. For professional advice, please consult with your doctor.