How to look after your money when becoming an expat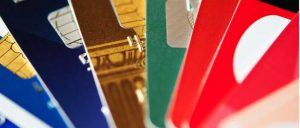 As more people choose to move abroad to work or during their retirement years, the process of doing so is becoming increasingly streamlined. Moving money around may once have been a difficult issue, but with the advent of online and telephone banking and the success of international banks, this is no longer as problematic.
It may be in your best interest to stick with your current bank
If you are with an international bank that has branches in most developed countries, such as HSBC, there is no need to change banks – you can simply notify the bank that you are emigrating.
However, if your bank is not international, or there is no branch near to where you will live, this could certainly prove problematic. While internet and telephone banking can no doubt prove useful, you really do want a local branch to make deposits, make it easier to withdraw money through ATMs, and generally make life that bit easier.
Even if your bank does not operate worldwide, it is likely to have partners in other countries, and by asking for recommendations of financial institutions in other countries you might find that it is easier to transfer your funds than it would otherwise have been.
Some employers will want you to use a national bank
If you are moving abroad for work, some employers will request that they pay your wages into a national bank. In this case, it is a good idea to ask your British bank for guidance as they may be able to advise you on the best financial institute for you.
Ensure you get a new credit card
There is always a furore surrounding credit card fees abroad, with banks daring to charge higher and higher fees that can leave holidaying Brits out of pocket. When you are living permanently in a country, you certainly don't want to be prey to these charges, so if you don't want to be throwing money away, it is essential to get a local debit and credit card before you make the move, or as soon as possible once you are there.
Know your pension rights
Whether you are moving abroad before or after retirement, it is essential that you understand how the move will affect your retirement income so you are able to budget and spend appropriately.
If you are moving abroad permanently and looking forward to a State Pension, you will only receive the yearly increases in pension that Brits back home receive, if you have emigrated to a European Economic Area (EEA) country, or a nation that has a special agreement with the UK allowing for the annual increase of the UK State Pension.
Wherever you are planning on moving to, you must inform the UK Pensions service and give them your new address.
If you're moving to another EEA country before retirement, then you need to contact the pensions department of the relevant nation to ask the important questions. This is particularly vital as the age at which you become eligible for a pension may change depending on where you are planning to live.
However, if you have built up a personal or company pension, moving abroad should not have any affect with this income being paid in full, along with any increases due. It is important to check whether your scheme will pay into an overseas bank account, as some will only use UK bank accounts. Moreover, some companies will pay into an overseas account, but may charge each time they do so.