Hit the road this Summer!
Are you revved up and ready to take to the road for your adventures this summer?
It's not always easy to decide exactly where to go and what to do on your holidays. If you're looking for something different from the usual package of tourist buses and tour guides, then why not forget about more traditional summer holidays, and get revved up for the excitement of a road trip nearer home?
This month we've picked two tempting destinations to ease you into the joys of independent travel, not just with a rucksack and hiking boots, but with the luxury and convenience of your own car or camper van full of all the home comforts you need. Many people agree, there's nothing like the fabulous freedom to go where you want, when you want at the turn of a steering wheel…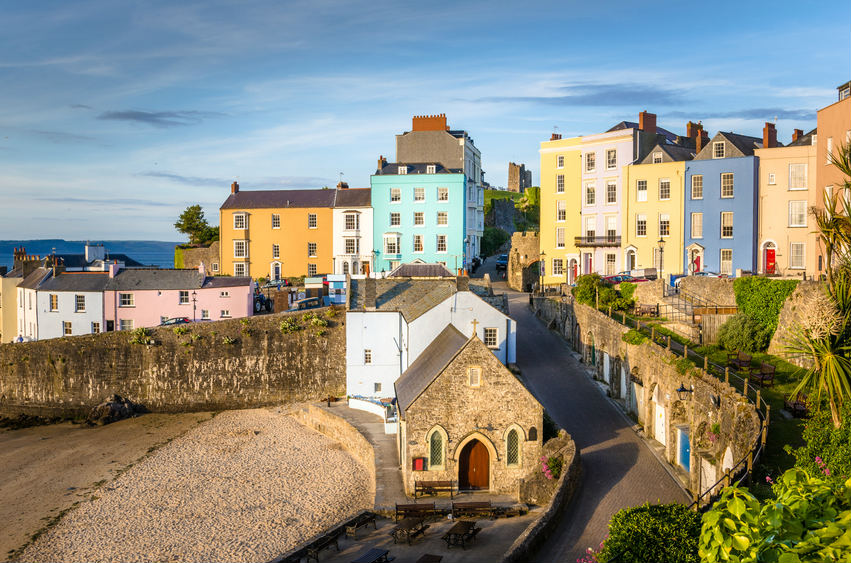 Panoramic Pembrokeshire, Wales
Wales is an ideal place to start. After all, you know the road rules, they speak English as well as Welsh, and there's no need to roam the phone or change your money to Euros either.
Pembrokeshire is a must if you are looking for incredible scenery plus variety all in one go. You can enjoy the famous Pembrokeshire Coastal Path, stretching some 186 miles (299 km), which is ideal for cliff-top walking, exploring ancient and mysterious castles, tombs and shrines. You could also visit some of Britain's most awesome beaches; plus stay at any of Pembrokeshire's lovely hotels, guest houses and campsites, perfect for relaxing en route.
We are taking you from Cardigan in the north to Tenby in the south for a stunning stretch of Welsh coastline encompassing at least 243 beaches.
Start in the north near Cardigan at the city of St David's, named after the Welsh patron saint, Saint David (Dewi). History buffs should stop in on the Bishop's Palace and the cathedral, dating back to 1181. Move on to Caerfai Beach in St Brides Bay to marvel at its powerful breakers and sharp cliff edges. And neighbouring Newgale is as broad as it is fun, especially for surfers and holidaymakers who camp close enough to hear the waves crashing near their vans.
For picture postcard beauty, make sure you stop off at Solva, a long creek dotted with boats, then continue on down to pretty Druidston, Broad Haven and Little Haven. Further south, you will pass the craggy shores and interesting rock pools of Martin's Haven and finally reach Marloes Sands, arguably Pembrokeshire's most stunning beach, with its interesting caves and sweeps of golden sand to rival any continental beach. About a mile from the main road, Marloes takes a little getting to but it's well worth the trip. Finally, don't forget to drop in at the impressive medieval castle in Pembroke, which is the largest privately owned castle in Wales.
For more detail on things to see and do in Pembrokeshire, visitpembrokeshire.com offers a mine of information.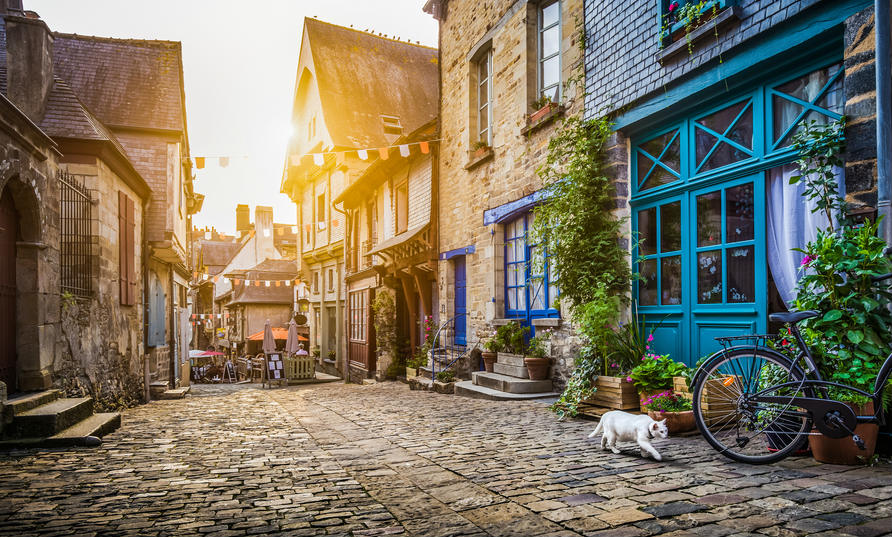 Cheese and cider routes in Normandy, France
For more of an overseas experience, why not get in your car or camper van and hop across the Channel to the ports of Le Havre, Caen, Dieppe or Cherbourg, where you'll soon reach the heart of Normandy. Apart from D-Day landings, Normandy, and more specifically the Pays d'Auge, is widely famed as the land of fabulous cheeses and cider.
Normandy's "Cider Trail" or Route du Cidre, covers a 40 km circular path along winding country roads lined with fragrant smelling apple orchards. You'll know you're on the right road when you see the signs with a large red apple on them, advertising "Cru de Cambremer." Start at the village of Cambremer itself and head north towards Grandouet village. From here, stop at any of the farms offering cider and calvados, a very potent apple brandy which you'd be well advised to keep away from your driver.
Most of the distilleries are open to visitors from Monday to Saturday from around 10am until late afternoon and you can find out how the cider is fermented, take a look at the antique stills for distilling calvados, as well as take a stroll though the apple orchards. One of the biggest and most famous producers of the region is Domaine Dupont, located near the village of Victot-Pontfol. The Duponts have farmed the area for centuries and now own 27 hectares containing over 6,000 apple trees.
Aside from a deluge of apples, you will notice field after field full of cows. As the land of dairy and cider, Normandy offers the ideal gastronomic combination. Be aware that Normandy's cheeses can be as potent as its calvados, so be prepared for strong smells and tingling taste buds to accompany you throughout your trip. Main cheese destinations are Camembert, Pont l'Eveque and Livarot, each with their museums and cheese shops on every street.  A visit to the Fromagerie Graindorge in Livarot will teach you everything about the region's cheese-making techniques, and give you a history of cheese production in the area.
If you have a penchant for snails, you'll not be disappointed either. The Pay's d'Auge is famous for its escargots, perfect to accompany your next tipple of cider. To find them, head south of the region to Chaumont to arrive at L'Escargotière, a unique farm where they raise an incredible 350,000 snails using traditional methods. Ideally sautéed in butter with garlic and a dash of calvados, these slithery snails must be tasted, if only to say you did it!