Gadgets—if you're flying abroad you're probably taking a smart phone, tablet or e-reader. But following a recent change in aviation security measures, passengers on some routes to and from the UK will now be required to show that electronic devices in their hand luggage are powered up, otherwise they may be taken off them by security officials.
The measures were announced by the Department for Transport (DfT) and affect passengers flying into or out of the UK. The change is in response to a 'terror threat' in the US, but the DfT has not elaborated on which routes are affected. The UK government said the checks apply to unspecified flights and are in line with the recent changes in US security measures.
A spokesman for the DfT, said: "We will work with the aviation industry to minimise disruption as far as possible. The UK has some of the most robust aviation security measures in the world and we will continue to take all the steps necessary to ensure that public safety is maintained."
American officials have also ordered some overseas airports with direct flights to the US to increase screening of electronic gadgets—so make sure they are all fully charged before you pack. The measures also apply to electric shavers, travel irons, hairdryers, hair-straighteners, cameras and any camera equipment.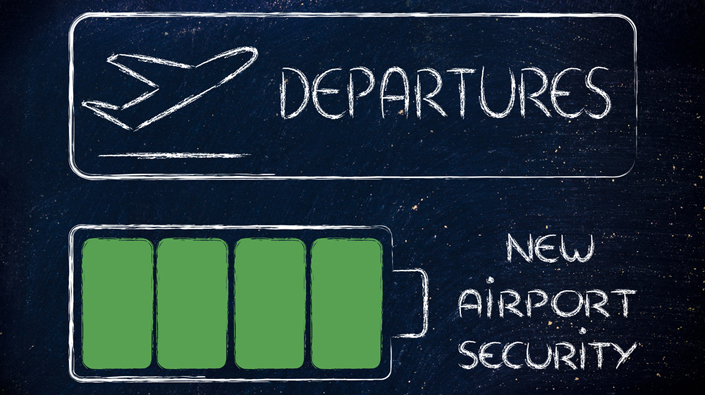 What will happen if a device is not charged?
Anyone with an uncharged device may have to rebook their flight. On the other hand, they may be able to charge the device, post it or leave it at the airport to collect on their return. For a full list of hand luggage restrictions at UK airports visit the UK Government website or call them on 0300 330 3000.