What keeps you young at heart? That's the question we asked Staysure customers in our latest competition.
We were celebrating the release of The Second Best Exotic Marigold Hotel and had some fantastic prizes up for grabs – including two film posters signed by cast members Dame Judi Dench, Celia Imrie, Lilliete Dubey, Tina Sesai and the Director John Madden.
In addition, we also had eight copies of the original film The Best Exotic Marigold Hotel on DVD to give away. And we absolutely loved the answers that came flooding into our Facebook page. So much so that we thought we'd post some of the best ones here.
So what keeps our customers young at heart? Plenty it seems!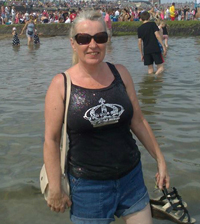 Here are the winning answers
Susan Murdock highlighted the importance of looking on the bright side of life. "Some people are young at heart forever," she said.
"They have a positive outlook on life. That's the key and I try to be one of them."
On the other hand, surrounding yourself with your family and friends seems to keep our other winner Barbara Burton young at heart. She explained: "My grandchild, husband and friends they make me laugh, taking each day as it comes and waking up with a happy thought."
Here are our 8 runners up
Meanwhile, sprightly Barbara Rowe is "always laughing" thanks to her friends, while Beth Bowdler's trick for eternal youth is to be surrounded by "young, fit people" in the gym.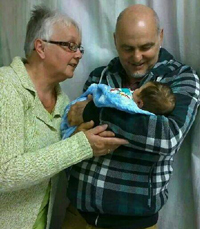 As for 67-year-old Pauline Hallam, working in the NHS and holidays abroad gives her something to "strive for".
And for both Sylvia Foster and Tina Whiting, it's their grandchildren that help keep them young.
We were also impressed with the adventurous spirit of Frances Taylor, who cycles in the country to keep a youthful outlook on life, and Polly McCallum-reed, who advised us to "never stop having adventures."
Our final runner-up, Karen Todd, added: "My wonderful husband always there with a welcoming smile and every now and then spoils me with a special treat. We have been married 34 years this year and I've loved every one of them."
We got a lot of other entries too!
Teresa Stearn said that her kids keep her young, but was quick to add that she is "glad they don't see what I get up to when they are not around."
This was something that Doreen Tippins Gordon agreed with.
She explained: "My fourteen-year-old granddaughter keeps me young at heart. It's like reliving my youth with her."
Jane Minchin thinks it's about having "as much fun as possible", while Lisa James thinks "optimistic people" keep her feeling like a spring chicken.
Others such as Ann Thomas said you should "meet new friends" and "travel where your heart takes you." And Peta Jones told us that coffee mornings and lunch with her "wonderful friends" were the key to keeping a bounce in her step.
Thanks to everyone who entered. Don't forget to keep an eye on our Facebook page for our monthly competitions, as you could be next month's winner!