Top travel trends revealed for 2015
Fresh from the World Travel Market, the Euromonitor International Report has published its annual travel market trends, bringing news of "braggies", "poshtels" and "mamils" along with some interesting predictions for the year to come.
Travel trends are focusing on extreme, new activities and authentic experiences. Technology is helping us find unique ways in which to enjoy real, local life wherever we go, without paying astronomical prices for the privilege. Here's the lowdown on some of the latest travel trends as highlighted by Euromonitor:
Poshtels
Reinventing the youth hostel, poshtels are, as the name implies, posh hostels and appeal to the young as well as retirees looking for comfortable travel accommodation while on a budget. Their success is such that many mid-range hotel chains are being forced to rethink with design makeovers and lower prices in a bid to compete. Mimicking boutique hotels, poshtels are now offering the "luxuries" of en suite rooms, with free Wi-Fi and breakfast included.
World Travel Market senior director, Simon Press, says: "Poshtels are more than a buzzword. They represent a viable accommodation option for a number of traveller segments and are helping to raise standards across the entire UK hospitality sector."
Peer-to-peer pleasures
The popularity of peer-to-peer travel, whereby you stay in other people's homes or with fellow travellers in ordinary accommodation to experience life as the locals do, has sky-rocketed. With starting prices of around £12 per bed per night, the aim is to "glamourize communal living."
People are seeking out honest-to-goodness experiences that are so lacking in comparatively costly, often faceless hotels. This stretches to local cuisine too, with foodies delighting in the opportunity to eat good food at home with their hosts, even taking cooking lessons or going with them on guided food tours.
Simon added: "When travelling and on holiday we all like to think that our experience is authentic to the destination. How much more real can you get than by eating local food cooked by a local in their own home, or being taken to a restaurant which isn't featured in the guide books?"
As importantly, people are invited to review their hosts in terms of food, cleanliness and venue, thus improving standards and making booking without inside information a thing of the past. For some of the latest, fastest growing travel websites around, try bookalokcal.com, Eatwith.com and uGuest.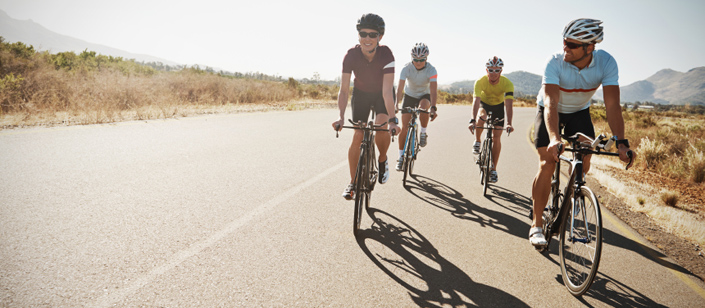 Braggies
In our instant world of social media, postcards have sadly become a tad old-fashioned. Instead, within minutes of arriving, it's common to send your family and friends photos of the hotel or room you are staying in, along with the view, gardens and even the meals and drinks you are having, all with an instant swipe on your tablet or mobile phone.
With this in mind, hotel chains are increasingly offering reward schemes for "Braggies." Guests are encouraged to take photos in the hotel and upload them to social media to promote their brand. In return, they might get a free spa session or free Wi-Fi. In the report, Euromonitor highlights this tactic as a very smart marketing move because, like reviews, social media reflects real people's experiences, this time with personalised images and captions which are arguably the most effective way to tempt travellers in.
Smart watch apps
In our quest to stay ahead of the game, the latest technology is ready at our fingertips, wrists or even our eyes. Euromonitor reports: "Wearable electronics will become an important tool for travellers, who will be increasingly connected to the internet through different types of mobile devices."
Devices such as the Google Glass and smart watches are already making it easier for tech savvy travellers to manage their holidays when they're on the go. Meanwhile some hotels, airlines and travel companies have produced smart watch apps to use for room keys, boarding passes  or to surf for and book the best travel deals.
The Apple Watch is expected to take the market by storm when it's ready for sale in 2015 and, the report says that sales of wearable devices are expected to soar from nine million in 2013 to a massive 180 million in 2016.
Another slightly more realistic prediction is that by 2018, 35 per cent of all online travel bookings will be done via a mobile device.
Mamils
Mamils, otherwise known as "middle aged men in lycra" are apparently taking over the travel industry in no uncertain terms. The mind boggles but Euromonitor has highlighted a trend that has already begun in the USA:  cycling amongst the middle aged has precipitated a decline in golf – a predicament which is now taking hold in some of the more traditional golfing spots of Europe.
Forward-thinking holiday resorts are looking ahead and providing additional outdoor activities such as kayaking, surfing, boating, along with better cycle lanes and paths in a bid to move with the rising trends.
Unconventional destinations
Travellers of all ages are seeking out more novelty than ever before and, with adventure firmly on their minds, they are after extraordinary, often extreme kicks from their hard-earned holidays.
Euromonitor tips Africa as the next surfing mecca of the world, thanks to a growing transport infrastructure within the continent and great beaches, notably in the south-east and north-west of Africa.
The Middle East is busy introducing a new trend for design tourism to attract creative minds, while India's rail network is becoming far more accessible, thanks to a significant rise in online and mobile bookings.
Looking for Travel Insurance?
If you are planning a holiday, then don't forget to get a travel insurance quote from Staysure.
If you would like more information, give our travel insurance specialists a call on 0800 033 4902 and they will be glad to help. Alternatively, you can get an online quote in a matter of minutes.
All travel insurance provided by Staysure is subject to agreement from our underwriter. Terms and Conditions apply, details of which can be found within the Policy Document.