48 hours in Costa de la Luz
Reaching out towards Africa on the southern tip of mainland Spain, the Costa de la Luz is a small region which is largely unspoilt by tourism and remains a fascinating place to visit.
Holidays to Costa de la Luz take you a step back in time, to old Spain, Roman occupation, and the dawn of discover by Christopher Columbus. This small and modest area is far more historically important than its sleepy ways and quiet character reveal.
Rugged beaches, traditional towns and villages, and sumptuous locally produced food and drink, all feature heavily in holidays to Costa de la Luz. But the region has a whole lot more to give than that.
If you are on a limited timescale and want to fit in as much as you can to 48 hours, check out our quick itinerary which should help you get the most out of your short time on the Costa de la Luz: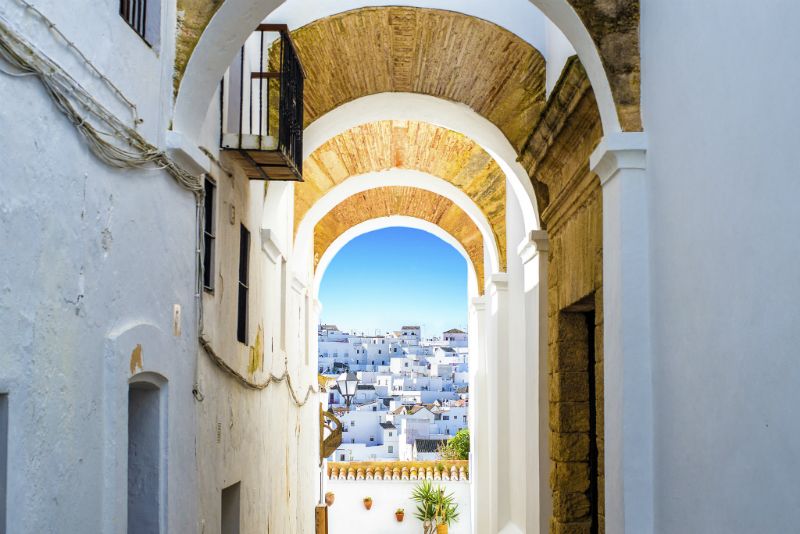 Vejer de la Frontera
To get to know the area you're in, it's always a great idea to spend time on the ground amongst the people, navigating your way through the streets and feeling the atmosphere. In Costa de la Luz, the most spectacular way to do that is by visiting one or more of the pueblos blancos (white villages), particularly prevalent in Andalusia.
For a truly stunning pueblo blanco, head to Vejer de la Frontera. This incredible white town is built into the hillside and offers fantastic views along with welcoming locals and exquisite winding streets and alleys.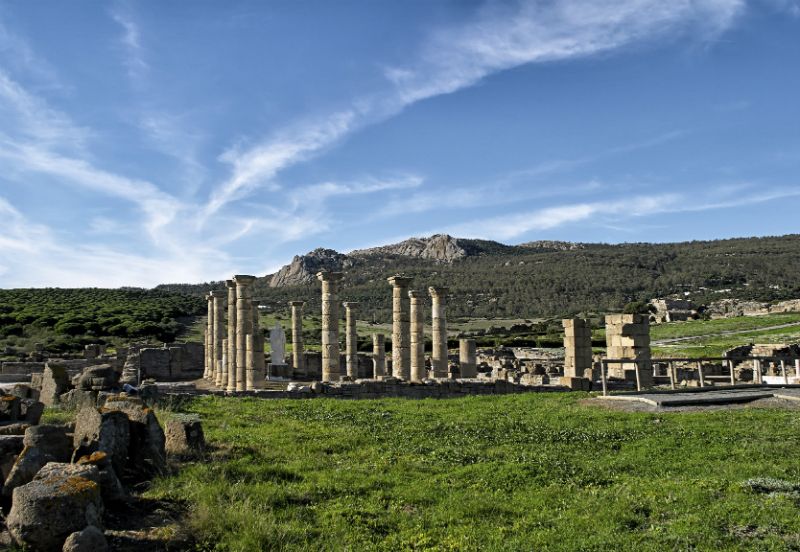 Baelo Claudia
To get a sense of some of Costa de la Luz's rich history, visit the Roman ruins at Baelo Claudia. Although a ruin, this is a lovingly preserved Roman town with much of its features still perfectly in-tact. Temples, the forum, baths and market place are some of the examples you can expect to see. To top the experience, the town is situated in a stunning part of the coastline with incredible views.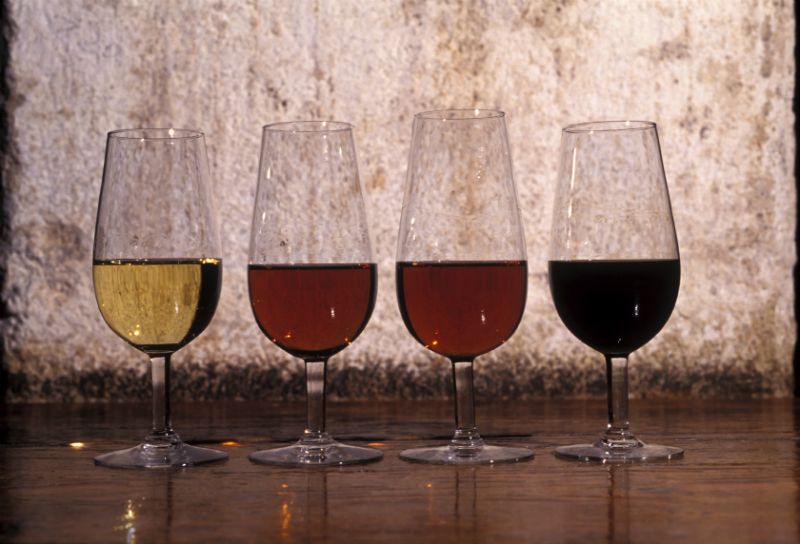 Jerez de la Frontera
The town Jerez literally is sherry. The Costa de la Luz as a whole is famous for its superior sherry production, but this town is the drink's home. Sherry is an English mispronunciation of Jerez and if you love sherry you won't want to miss visiting the place where it all began. The town has some charming bars and restaurants and puts on an annual horse fair in May which is fascinating to see. But the one thing you must do while in Jerez is to visit one of the top quality sherry bodegas here. Here you can learn about sherry making in its home town and then sample some of the fantastic tastes on offer.

Cádiz
There's an air of mystery about the city of Cádiz. It's built on a peninsula accessible by just one causeway across the water, making it feel separate from the rest of the Costa de la Luz, and something of a curiosity. This university city is very old and was the launch place for Christopher Columbus during his time of exploration to new lands. Surrounded by clear water and with intricate streets and stunning ancient buildings, Cadiz is a city full of history and character.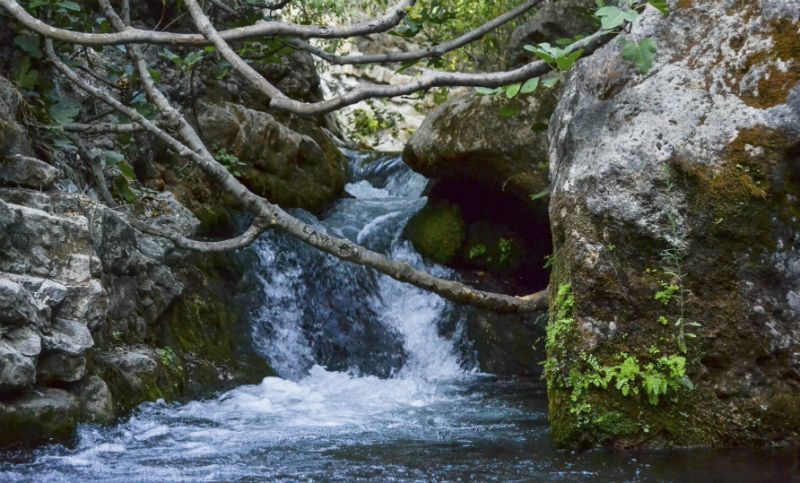 National Parks
For all Costa de la Luz's wealth of history and love of traditions, it's also one of the most forward thinking regions of southern Spain. Visit one of the many national parks and nature reserves and you'll find a keen effort to preserve the area's wildlife and natural landscape. If you're interested in spotting rare wildlife, you won't find many places better to do it than here. Take some binoculars to one of the national parks and get ready to see birds, mammals and flora and fauna, much of which you're unlikely to see anywhere else.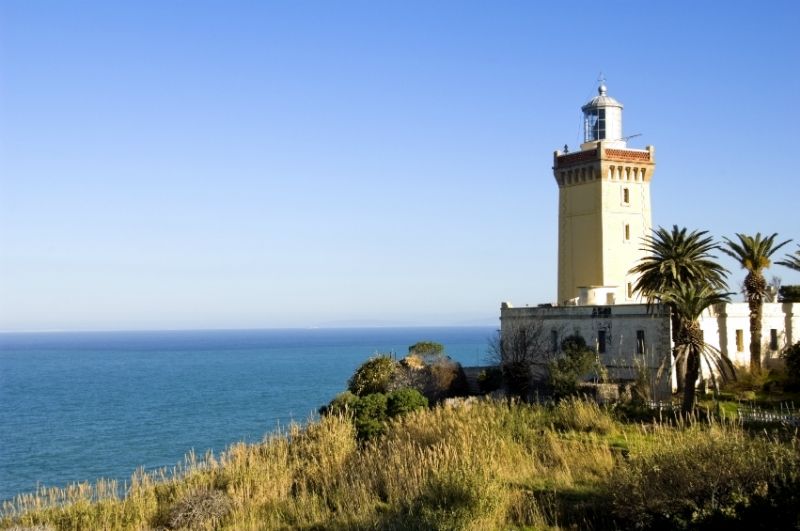 Tangier
We're finishing off our 48 hours in Costa de la Luz by leaving…though not for long. If you've seen everything you wanted to see on this stunning Spanish coast and you've relaxed on the beaches and visited the towns, or you just can't resist a trip over to another land entirely, Tangier is only a half an hour fast-ferry ride away from Tarifa. This North African city is bustling and busy, the complete antithesis to the Costa de la Luz's peace and quiet. Visit for the day and then head back over to the tranquillity of the sleepy Spanish coast..
Holidays to Costa de la Luz are quite literally a breath of fresh air. . Take your time and drink in all the area has to offer. Enjoy the history, the local food and drink, and the stunning views.