48 hours in Fort Lauderdale
Fort Lauderdale of today is a million miles away from its partying past. This city has grown up now and offers 'arty' rather than 'party' holidays these days.
With a blossoming arts scene and pride in its history and culture, Fort Lauderdale offers class with a focus on luxuries and quality entertainment.
Your holidays to Fort Lauderdale are likely to see you stay here for a week or more, but to give you an idea of what to expect, we've selected the best bits for you. Here's our pick of things to do in 48 hours in Fort Lauderdale.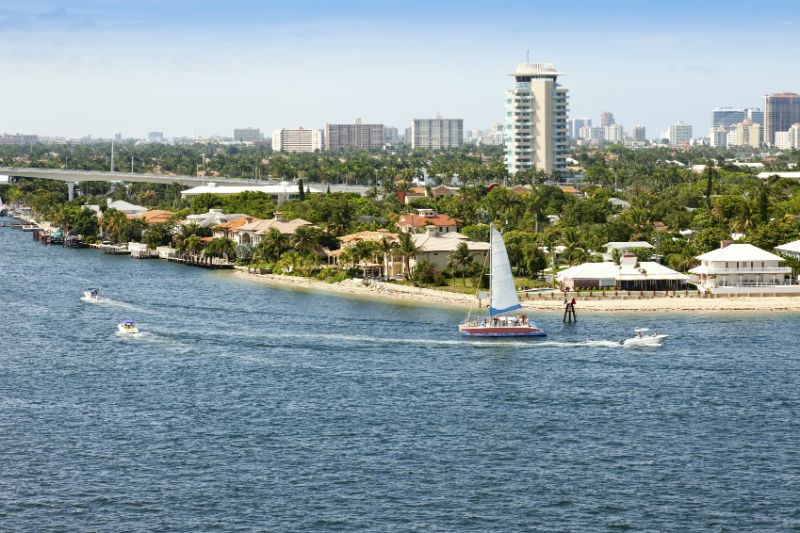 Catamaran tours
One thing you'll soon notice about Fort Lauderdale is that there's water literally everywhere. Known as the Venice of America, this city has as much water as it has land. So it makes sense that one of the first things to do when you get to Fort Lauderdale is to get out on the water. Catamaran tours run often and are a great way to get a different perspective on the city. The waterways are busy and are used by pleasure crafts as well as a simple means for getting about. On your water tour you'll realise how closely people live with the water here and the canal-side houses are spectacular. Palm trees line rows of plantation-style mansions and Mediterranean inspired villas, giving you a good idea of local life in Fort Lauderdale.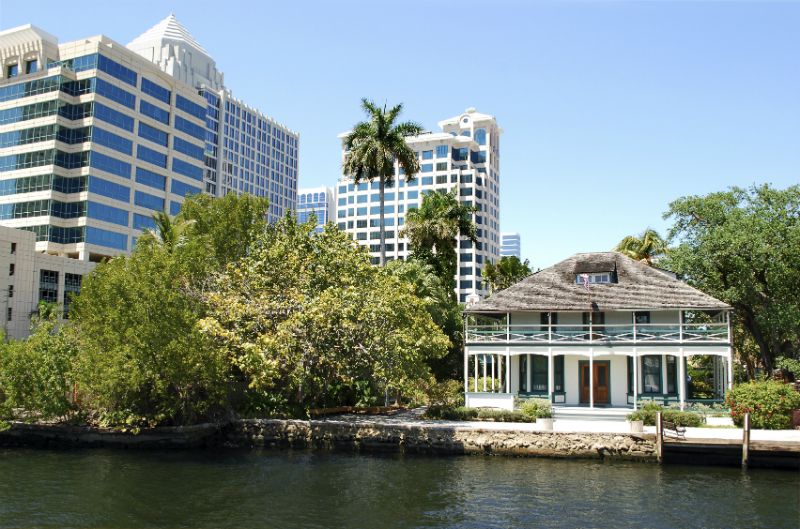 Museums
The Museum of Art boasts Picassos and Kahlos, as well as a range of other fascinating pieces. Bonnet House is a tropical house and museum dedicated to its former owner, Frederic Clay Bartlett. This interesting tour is a window into the world of a man who loved to collect quirky art, as well as create it himself. And the Antique Car Museum is a private collection of Packard automobiles which has been growing steadily since it began in the 1940s.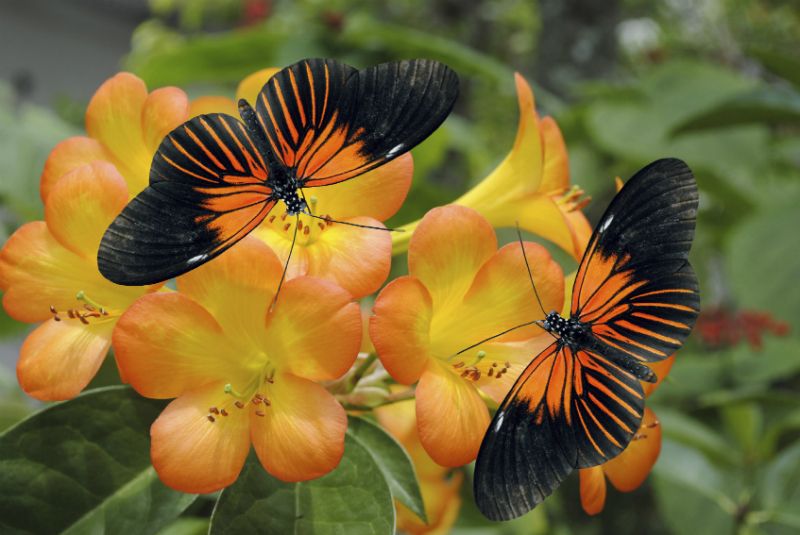 Butterfly World
If you fancy getting out of the city for a while, ten miles away is Butterfly World, a beautiful excursion and a change from the city life of Fort Lauderdale. Butterfly World is the biggest butterfly reserve in the world and has over 5,000 different species. The park, which includes a hummingbird aviary, is a serene and calming trip and is a glorious oasis of colour and beauty.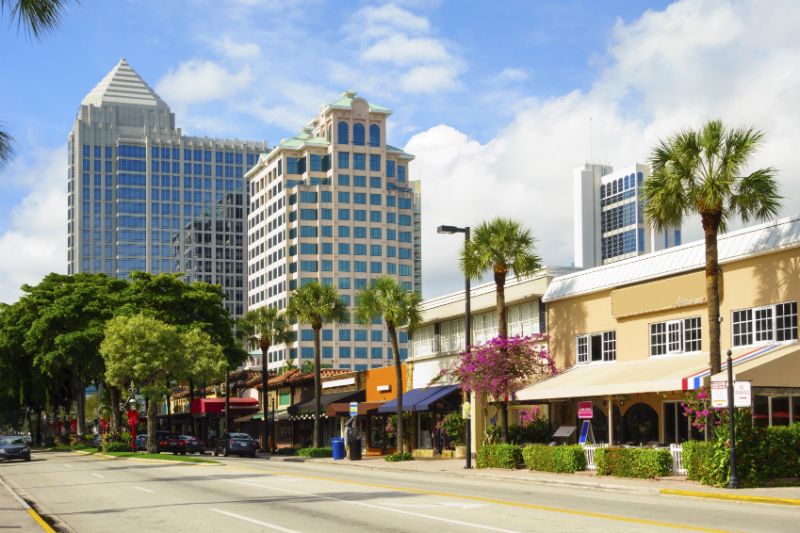 Shopping
After all that sightseeing and exploring Fort Lauderdale and its surrounding area, it might be time for some serious shopping. Continuing in its direction of up-market sophistication and class, Fort Lauderdale's main shopping area is a collection of independent stores, boutiques, local designers and bespoke bars and restaurants. You won't find a mass of chain stores and high street names here, but you will find a unique shopping experience.
Las Olas Boulevard is a charming stretch of outdoor retail excellence. Spend a few hours dipping in and out of its shops, pick yourself up some one-off items and then have a drink in one of the friendly bars or stay for your evening meal at one of the many restaurants.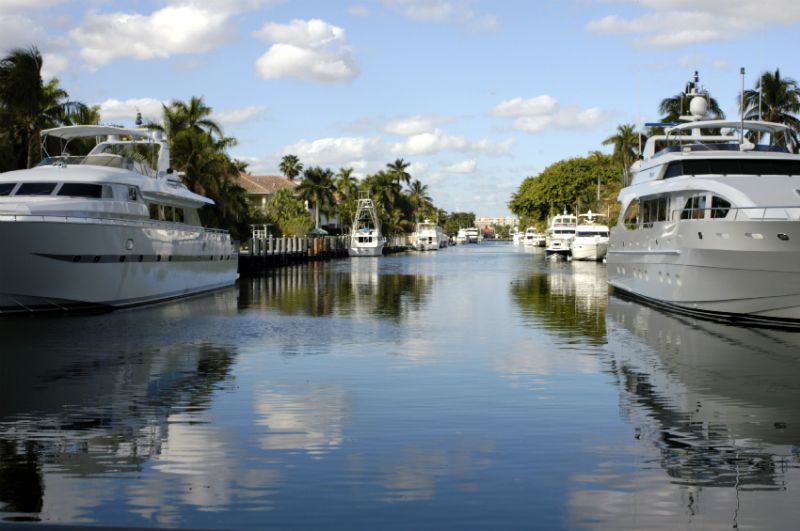 A Stroll by the water
We finish off our 48 hours in Fort Lauderdale with a gentle stroll by the water. In a city encased by and running with waterways and sea air, you're never far away from the clear blue and the enjoyment it offers.
The Redbrick River walk is a pathway takes you past beautiful moored yachts and luxury riverside apartments, all the way to its end at the performing arts centre. This makes a lovely amble at any time of day, but is particularly relaxing after dinner when the river is lit by the evening lights or early in the morning when the air is fresh and the sounds of the city are just beginning.
Holidays to Fort Lauderdale are as calm as the canal that runs through it and as intricate as its history and past life. There's a lot going on in this city by the sea, but it never feels overwhelming or too busy. Fort Lauderdale has successfully thrown off its party image and has emerged as an elegant destination for travellers who like interesting sights, fascinating experiences and sumptuous waterside living.
Dreaming of a Fort Lauderdale getaway? Call our travel specialists on 0800 652 1318 or visit our new website and search for your perfect holiday in the Sunshine state. Don't forget to check out your options for travel insurance in the USA.