48 hours in Puerto Alcudia
Nestling in a northern bay on the Spanish island of Majorca, Puerto Alcúdia, or 'port of Alcúdia', is a quiet and classy destination. All-inclusive holidays in Alcúdia are peaked with sumptuous seafood, tapas and sangria to be savoured al fresco while taking your time at typical, laid-back bars and restaurants. It also boasts the largest slice of historic sites on the entire island.
With a glorious sandy beach, seafront restaurants and bars, an old town, and intriguing markets alongside sophisticated boutiques, Alcúdia is nevertheless a relaxing resort. You will have plenty of time to explore the town at a leisurely pace, but if you are just passing through, here are four highlights you could easily cover in 48 hours: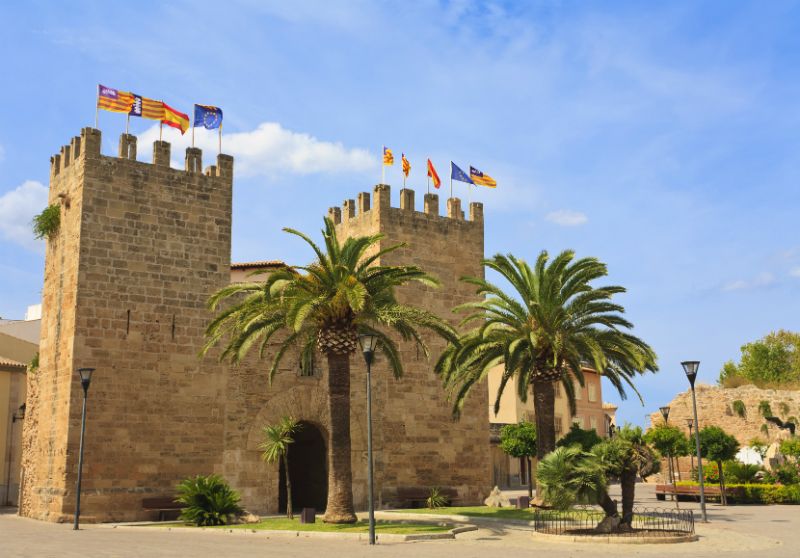 City walls
Alcúdia houses Majorca's only remaining medieval walled city. You can walk the walls, see the old town's beautiful historic buildings and really get a feel for what the town was like in its past life. With the sun beating down on these sturdy stone defences, you can also savour the shade while walking in the footsteps of Alcúdians before you.
The city walls feature 26 towers which were built in the 14th century on the site of a former Roman outpost. Because of Alcúdia's port position, the town was frequently attacked by pirates and would-be conquerors, making the walls essential for the defence of the city and its inhabitants. Today this medieval landmark offers a quiet amble through a beautifully preserved memory of times gone by.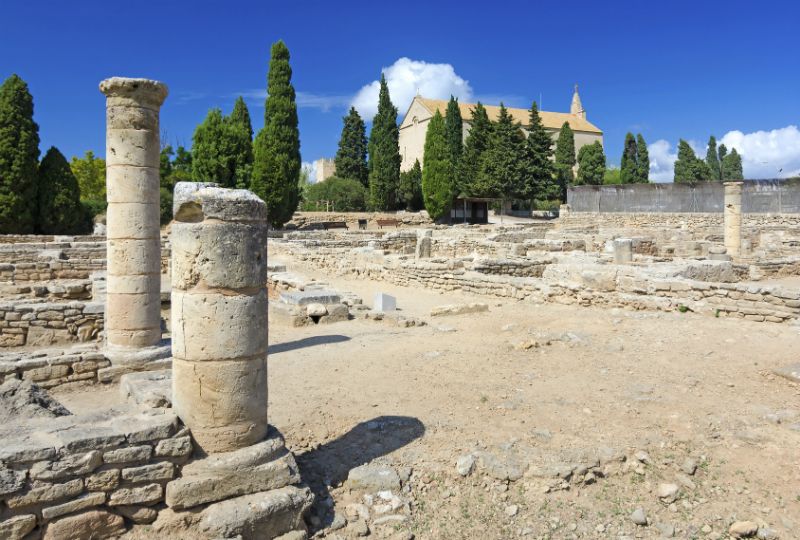 Roman city of Pollentia
Once you have followed the walls and enjoyed a relaxed stroll through the old town, you'll come to the ruins of the city of Pollentia. Broken pillars and ruined buildings scatter the site and you can see the foundations of what is thought to have been the forum.
Perhaps the most interesting part of the ruins is the theatre. This is the smallest surviving Roman theatre in the whole of Spain and, as such, is a must see. The seating area remains pretty much intact and the theatre is sometimes used for open-air concerts. After some time spent soaking up the past of the town, you can relax in the old square and enjoy a refreshingly cold drink, a coffee, or lunch in one of the nearby restaurants.

Marina
From the old town and ruins it's possible to walk straight down to the pretty marina, but wherever you are in Alcúdia, the marina is a focal point which is easily accessible. This is a large and shallow marina and is a docking spot for fishing boats and pleasure craft. From here you can take a boat ride around the bay or further out to the northern shores of Majorca. A two hour boat trip will give you a different perspective on this stretch of coastline and you can also see spy the local sea life from the boat. If you have four hours to spare, an excursion out of Alcúdia and up to the land's tip at Formentor is a favourite boat trip. Once back on dry land, the marina is a calming place to spend some time. The long promenade is peaceful and features just a few restaurants and boutiques.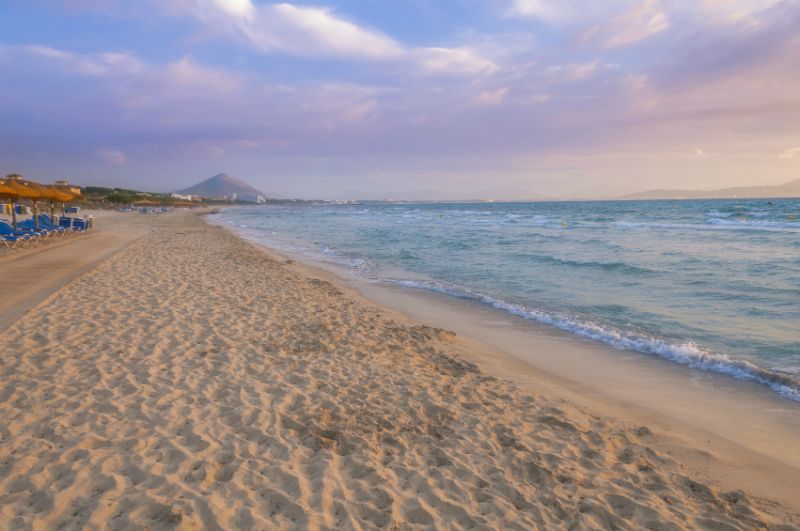 Beach
A short walk back to the beach and you'll be rewarded with Alcúdia's stunning long stretch of pale sandy shoreline. The water is shallow here and is sumptuous to swim in or you could just enjoy the cooling Mediterranean with a paddle. Palm trees and tropical-style lounger shades make this a desirable place to relax and it never seems to get too busy.
The beach at Alcúdia is well served with some truly charming bars and restaurants. The atmosphere is laid back and stopping for lunch or a drink in one of the beach front eateries is a delight. Take your time over tapas in the shade or enjoy ice cream while gazing out at the turquoise sea and the white sandy beach.
Puerto Alcúdia is a destination to linger over. Historic and beautiful, you'll want to sip its delights and take your time with each taste, sight and scent.
With its old Spanish bars and seafood restaurants, market stalls and stunning waterfront, this is certainly a town to savour. Historic and beautiful, you'll want to sip its delights and take your time with each taste, sight and scent.