Six crowd-escaping activities in the Balearics
Favourites with sun seeking families, couples and groups alike, there are plentiful reasons why Balearic holidays are perennial top picks. Mallorca, Menorca and Ibiza are the three Spanish islands that create this magnetic part of the world, each with their own charm.
With so many great all-inclusive holidays to the Balearics available throughout the year, it can be easy to get caught in the touristy traps.
For unique experiences away from the crowds, take a look at these magical moments to be had off the beaten track and jot them down on your itinerary: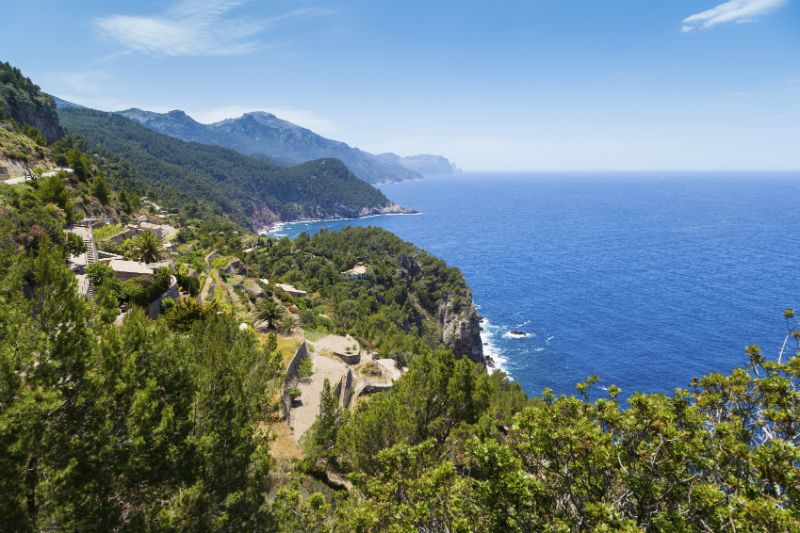 Walk in Majorca
Pack your walking boots and prepare to explore some naturally beautiful and dramatic routes. You'll find the Tramuntana Mountain range to the west of the island, with ten peaks that reach over 1,000m.
Trek or cycle through pine covered slopes and witness fragrant wild herbs and pretty village houses. For views of the coast as well as the mountains, make your way from Solla to the village of Deia. Another option is to wander past olive groves via Lake Cuber, Tossals Verds and Llosetta.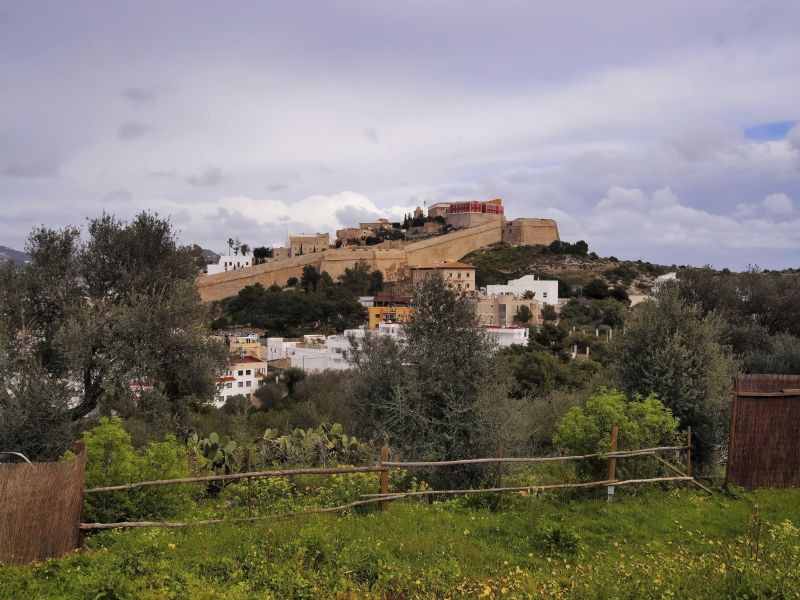 Discover burial grounds in Ibiza
Away from the partying hotspots, Ibiza has a lot of culture and fascinating history to offer. Necròpolis del Puig des Molins is a tomb that dates from the 7th century BC and the Phoenician times. Discover the 3,000 burial caverns that lie deep in the hill along with terracotta figurines. There is also a museum on site that is worth a visit if you are intrigued by the past of this fascinating land.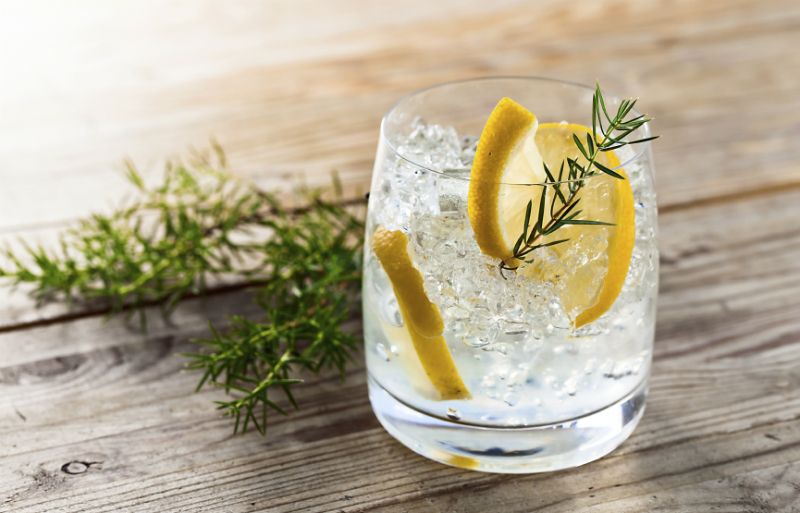 Visit a distillery in Menorca
Gin has been the island's tipple of choice over the centuries, for both sailors and visitors. Xoriguer Gin Distillery is a family run showroom where you can toast a drink to its local legacy. See how the gin making process works; learn all about the drink and – the part you've been waiting for – sample the produce! Flavours range from camomile to cinnamon and are sometimes served hot.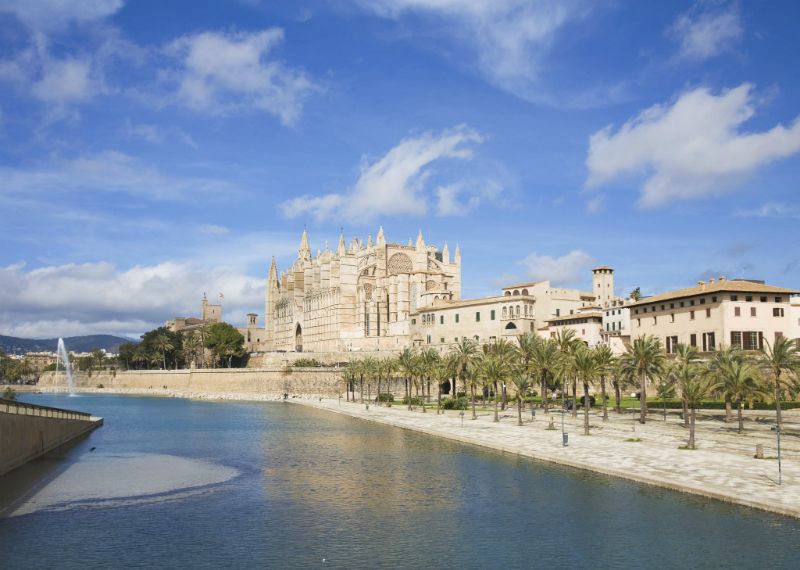 Be wowed by architecture in Majorca
Medieval buildings can be found throughout the island, and here are a few suggestions: Palma's Catedral is a Gothic 14th century cathedral with a Baroque façade and is a major must-see landmark for visitors to the city. Palau de l'Almudaina was originally built as an Islamic fort that was converted into a monarchy residence in the 13th century. Complete with courtyard, the Saló del Tinell great hall and Capella de Sant'Anna chapel, you can easily spend a whole day here and marvel at its grandeur. Capdepera Castle is a fortress that was built to protect locals from pirates. Today there is a medieval market held here on the third weekend of May.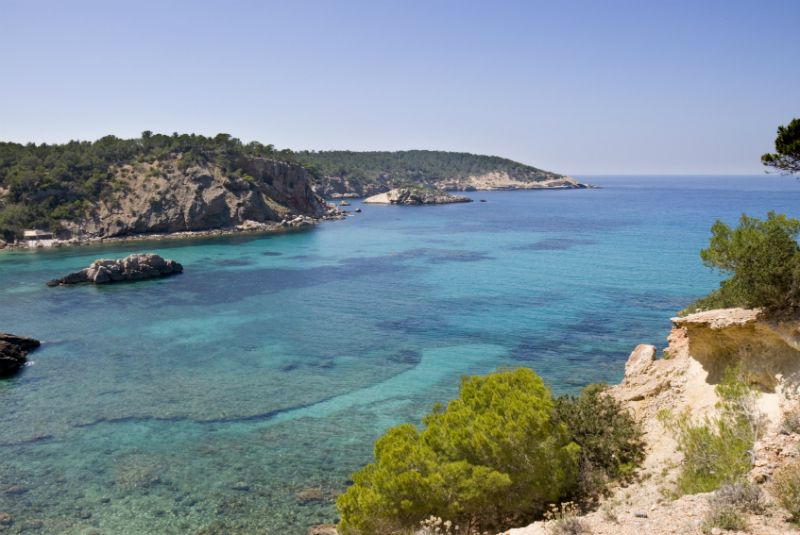 Find a secret beach in Ibiza
Known for its idyllic beaches and watercolour seas, you can find your own little slice of bliss in Ibiza.
Cala Llentrisca is a crescent shaped beach situated in the south of the island. It has a protruding jetty for you to sit on and take in the tranquil views.
Cala Tarida is towards the south east of the island and has white sands with tiny coves and pools to get your feet wet in. Be aware that locals often come here for nudist bathing.
Es Portitxol can be found in the north of Ibiza and boasts lush green trees which contrast perfectly with the sapphire water – look out for local fisherman at work.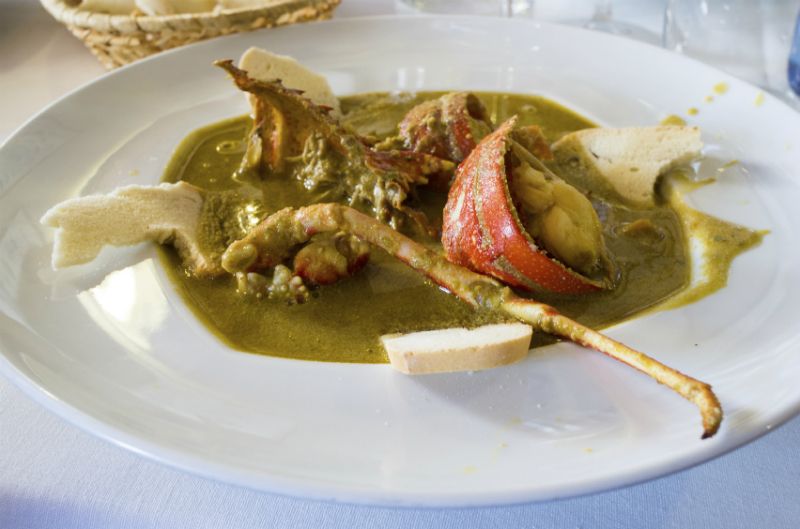 Eat like a king in Menorca
With super seafood fresh from the nets and ambient restaurants aplenty, be sure to check out at least one of these options. For truly authentic Menorcan cuisine, head to Cas Ferrer de sa Font. The menu uses ingredients from the owner's organic farm and is served up in an atmospheric 18th century building that used to be a blacksmith's forge.
For tasty tapas and seafood, La Minerva is a nautical themed restaurant that has a wine menu to match its reasonably priced yet delicious dishes.
Es Migjorn Gran is a country kitchen with quaint charm and a menu of unpretentious but flavoursome local fare.
From eating and walking to discovering beaches and ancient sites, there's more to Balearics package holidays than meets the eye – you just need to dig a little deeper. Whichever island you choose to stay on, there is so much culture, history, culinary delights and invigorating atmosphere to experience.
To fully immerse yourself in the Balearic lifestyle, you could book a trip that takes you to all three islands for adventures to remember – you know you deserve it!