A guide to hidden Amsterdam for mature travellers
Amsterdam can be delectable and enchanting, the narrow canals winding around historic townhouses and exceptional galleries. It can also be crowded and chaotic on the tourist trail but getting off it is relatively easy on an Amsterdam holiday. There's a whole labyrinth of unusual attractions to find and a little clever timing helps you see the best of Amsterdam without the crowds.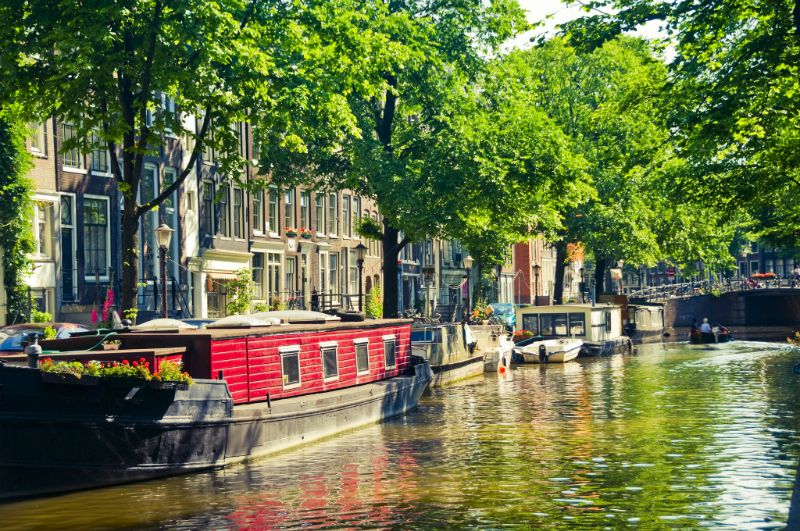 Take to the canals
The canals weave out of the city, passing under cute bridges and opening onto boulevards of quiet cafe terraces and unusual attractions, often lined by cobblestoned streets barely wide enough for a bicycle, never mind a group of tourists. In times gone by, house doors opened onto the water and everyone travelled by boat. You can still spot how the houses lean over the water, enabling goods to be pulled up to the top windows. On foot, these canals can be tiring but by boat they become an iconic part of your Amsterdam holiday. Numerous companies provide tours and the Amsterdam Canal Bus offers a hop-on hop-off daily ticket. So  it's easy to jump on a boat and cruise past the fascinating 16th and 17th century townhouses.
The canals weave out of the inner-ring, passing under cute bridges and opening onto boulevards of quiet cafe terraces and unusual attractions.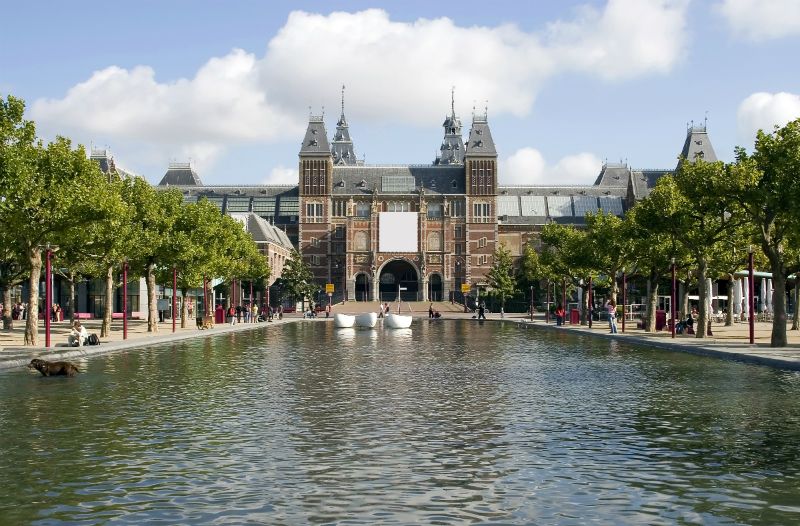 See the museums
Amsterdam has a cunning knack of conjuring museums out of niche subjects and making them bafflingly memorable. How about the Cheese Museum, where you can taste your way through 600 years of Dutch history? Or the kitsch and quirky relics found in the Bags & Purses Museum? Maybe the secrets unveiled at Grachtenhuis Amsterdam (the Museum of Canals)? Each is ideal on a rainy afternoon.
The corridors of the Van Gogh Museum are fillied with bold colours and vivid detail, each canvas enticing with rich swirls and blurred strokes. The galleries take you on a journey through his artistic phases, including masterpieces like The Potato Eaters and Sunflowers.
The Rijksmuseum is equally hypnotic, filled with 80 separate galleries and the world's finest collection of Dutch and Flemish art. Fortunately, not many on an Amsterdam holiday rise early. Visiting the Van Gogh Museum and the Rijsmuseum in the morning ensures you can escape the crowds and really explore two of Europe's finest art galleries.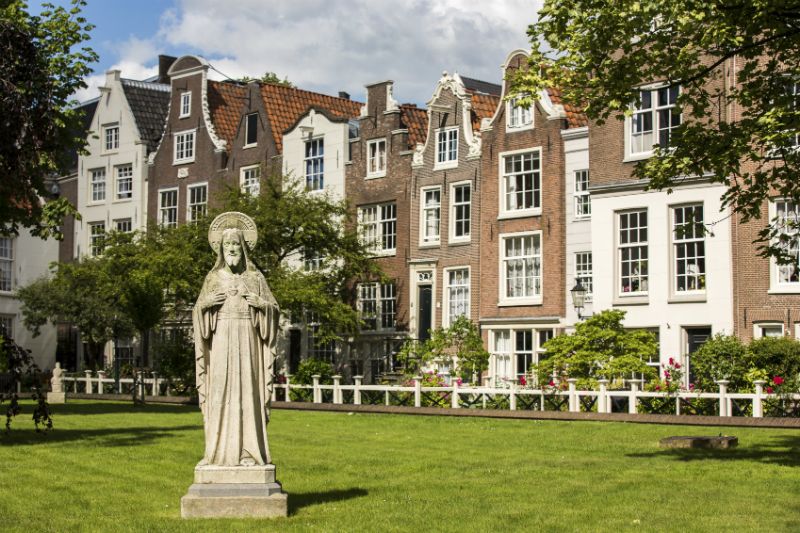 Discover exceptional free attractions
Much of Amsterdam's centre is dominated by the kind of attractions you find in every major European city, like dungeons and Madame Tussauds. The real Amsterdam is a little hidden away.
Descend into the Amsterdam vault and marvel at golden treasures kept behind half meter thick doors.
Seek out the tiny wooden door of the Begijnhof, a 12th century inner court traditionally home to nuns. Admire the original wooden houses and wonder how anyone could live in such narrow houses.
Exit the Begijnhof, turn left, and you're wandering on the most expensive pavement in the world. Beneath your feet is a carpet woven of patterns from every nationality inhabiting Amsterdam. Then look up and the walls are filled with fabulous paintings on loan from the Rijsmuseum. All these are completely free to visit.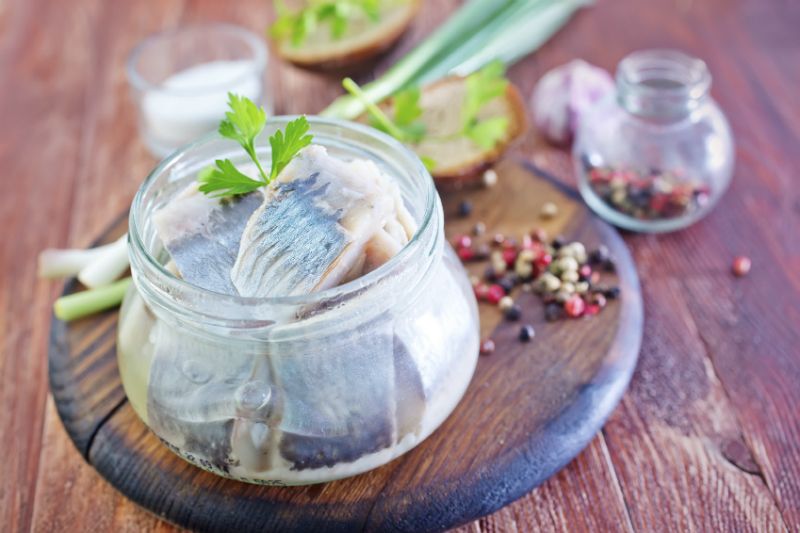 Dining at Albert Cuyp Market
Dutch cuisine isn't just about cheese and pancakes. It's evolved from exotic influences to create weird and wonderful dishes. There's deep fried bitterballen with its roots in Spanish rule, the mashed sausage and spinach of stamppotje, chicken sateh from the Indonesian spice trade, and the traditional favourite of Dutch sailors, pickled herring. The country's largest open-air market, Albert Cuyp, enables you to sample all of these from stalls on one single atmospheric street. Make sure you also try olibollen. These deep fried balls used to be a Dutch offering to the spirits. Dutch settlers introduced them to America in the early 17th century and they became universally known as donuts.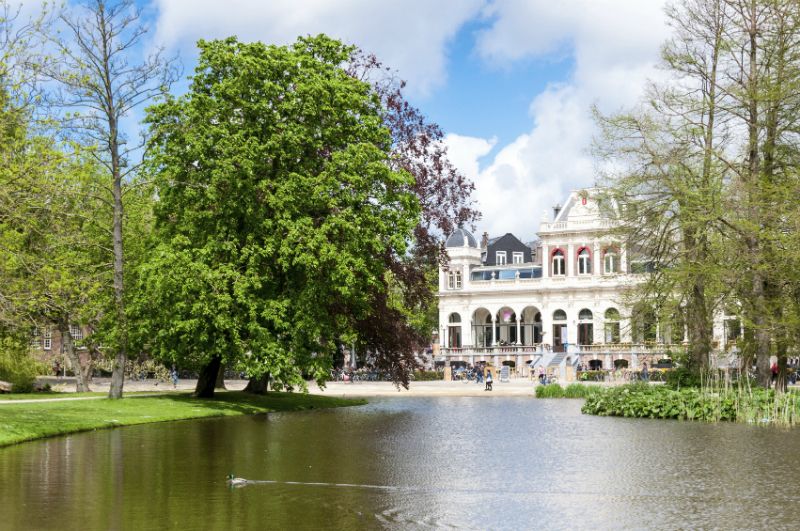 Relax in Amsterdam's parks
Amsterdam holidays can be eternally relaxing and the city is framed by green open spaces and many sublime picnic spots. Vondel Park is the most famous, filled with quiet benches and unusual postmodern sculptures. Closer to the canals, Westerpark combines lounging space with a series of cafés and restaurants built into a converted gas factory. It's an excellent place for a coffee and a snack in creative surroundings. On a longer Amsterdam holiday, Amsterdamse Bos Park is a prime space for spending time in, even if it's lying four meters below sea level. You'll find a vivid collection of endemic birds and many quiet walking routes for quiet strolls.