A literature lover's guide to New York
New York has an abundance of attractions to offer you on your NYC holidays. Many of its buildings and streets are almost as familiar as our own, thanks to the multitude of movies and TV shows filmed there. The Empire State Building has become iconic in part due to films such as King Kong, Grand Central Station through to North by Northwest and Times Square with Midnight Cowboy.
New York has featured in many celebrated works of literature, from The Great Gatsby to The Bonfire of the Vanities, and boasts many hotels, bars and other gin joints with strong literary associations. In no particular order, here are six literary attractions that you may want to explore during your visit to the Big Apple: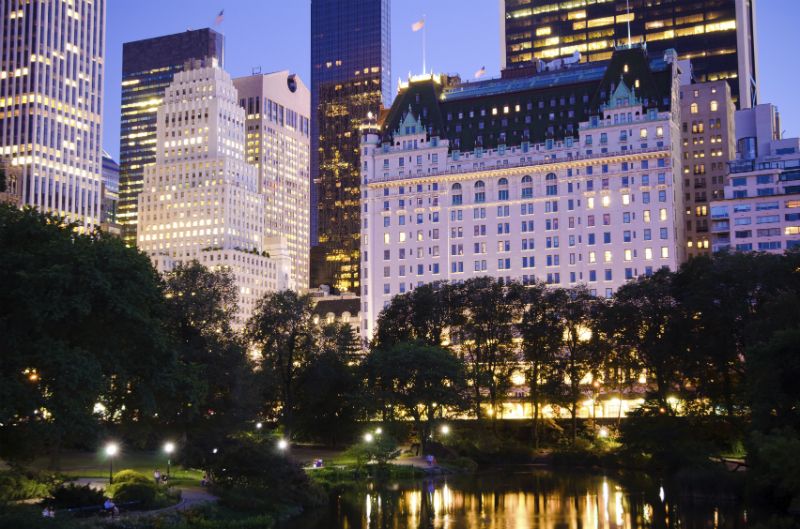 The Plaza Hotel
New York's Plaza Hotel, a huge, fortress-like structure which was designated a National Historic Landmark in 1986, and featured in The Great Gatsby by F. Scott Fitzgerald; particularly during the spectacular scene in which Gatsby confronts Tom Buchanan in a hotel room.
Scott and his wife Zelda were devoted patrons of the Plaza, whilst Truman Capote held his Black and White Ball in the Grand Ballroom in 1966.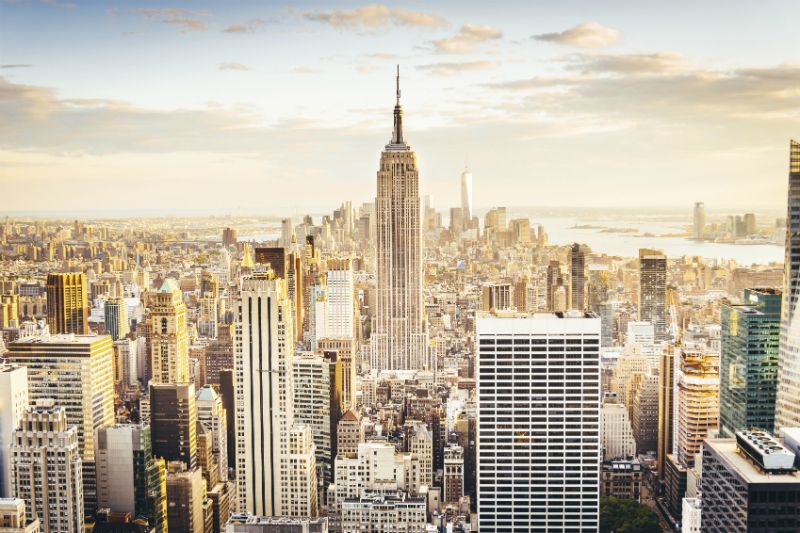 The Algonquin Round Table
The Blue Bar at the Algonquin Hotel in midtown Manhattan was the meeting place in the 1920s for a group of writers, journalists and actors who called themselves The Algonquin Round Table.
They included Dorothy Parker, Robert Benchley, George S. Kaufman and the founder of The New Yorker magazine, Harold Ross. Famously witty and famously boozy, the Round Table first met in The Pergola Room for a party in the summer of 1919. They continued to have lunch there every day for the next 10 years, before being moved into The Blue Room.
The hotel underwent a $5 million dollar refurbishment in 2012. Singer Harry Connick Jr. launched his career in The Oak Room.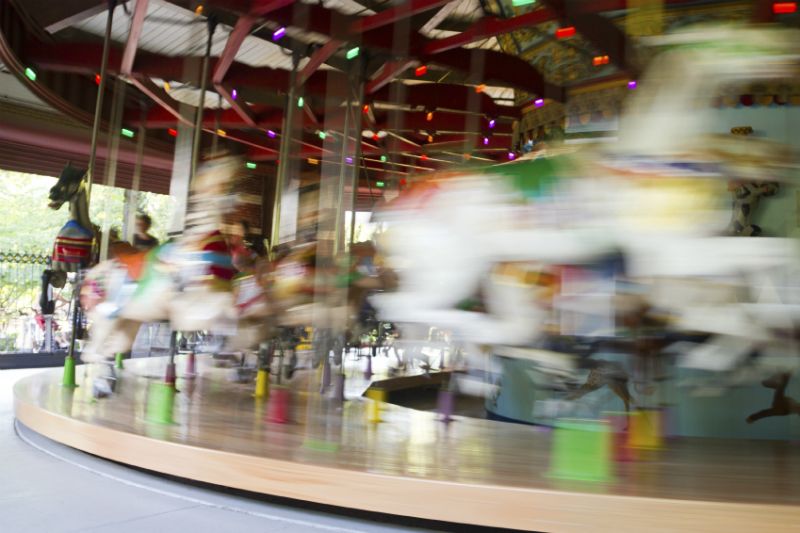 Central Park Carousel
Lots of scenes in J.D. Salinger's The Catcher in the Rye are set in New York. Holden Caulfield visits locations including the Rockefeller Skating Rink, Biltmore Hotel and the American Museum of Natural History. However, one of the most memorable scenes is set in Central Park, when Holden experiences a rare moment of joy watching his sister Phoebe ride the carousel. The carousel has become one of NYC's favourite attractions since it first opened in 1873.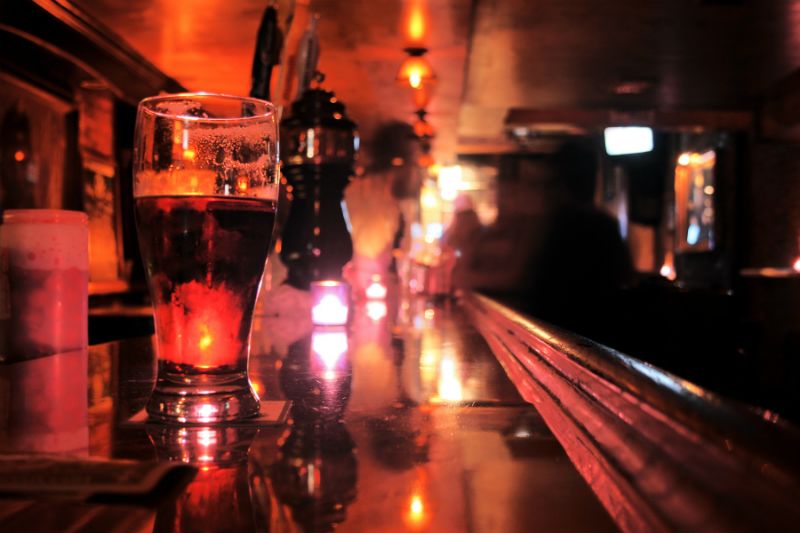 The White Horse Tavern
Otherwise known as the bar where Dylan Thomas drank the night before he died; he fondly called the bar (which dates back to 1880 and has the atmosphere of a British pub), The Horse.
Others regulars included Norman Mailer, Hunter S. Thompson and Jack Kerouac, who was supposedly thrown out many times. He claims he once found 'Go home Jack' written on the men's urinals and variations of this can still be found there today. Bob Dylan also frequented the pub in the 1960s.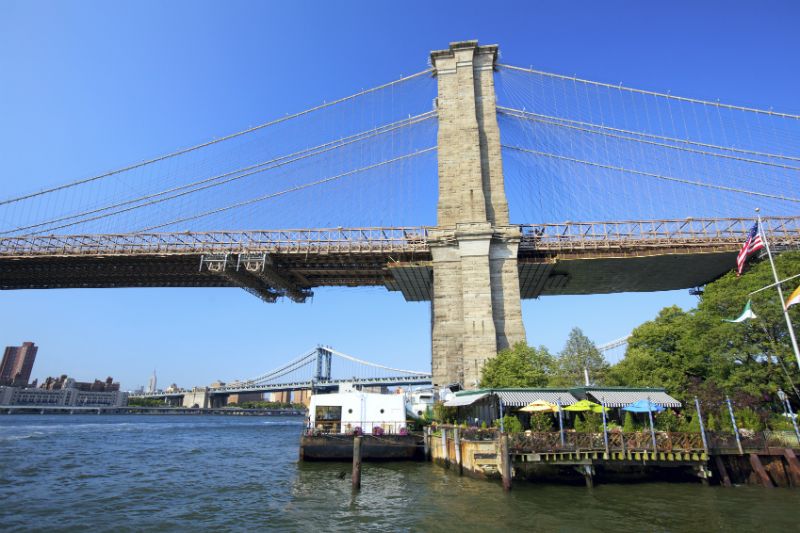 The River Café
Fictional serial killer Patrick Bateman can hardly let a sentence pass without mentioning one exclusive New York location or another in Brett Easton Ellis' 1991 novel American Psycho.
This riverside eatery, which opened in 1977, has sweeping views of Brooklyn Bridge, (another literary landmark; the poet Hart Crane wrote an elegy to it) Manhattan and New York's financial district.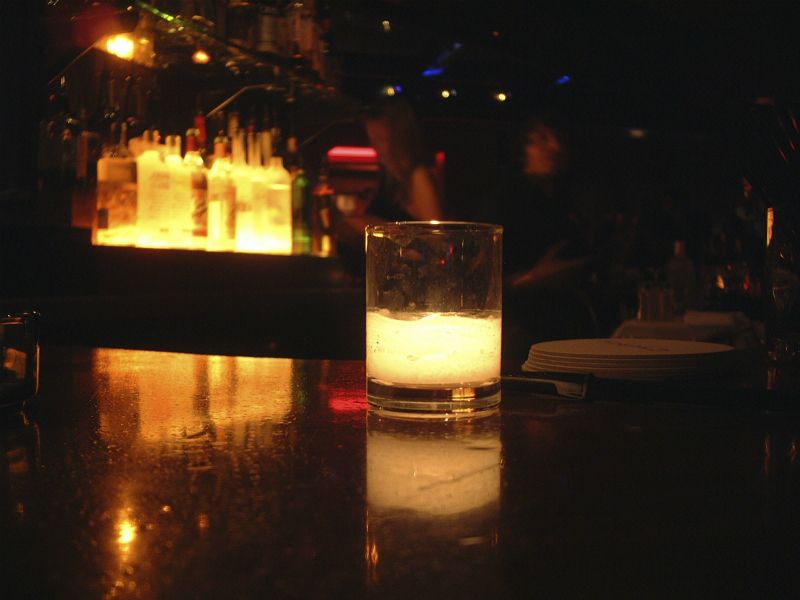 Old Town Bar and Restaurant
The Old Town Bar and Restaurant has been in continuous operation at its home situated between Broadway and Park Avenue, Manhattan, since 1897, making it one of the oldest in New York. The bar has retained its original mahogany and marble furnishings, as well as its 100-year-old full-length men's urinals.
The list of writers who have visited over the years includes Seamus Heaney, Brian Friel and Frank McCourt, who first dropped in when he was still teaching literature at the old Stuyvesant High School on 16th Street. A copy of his novel Angela's Ashes, which hangs in Booth 3, is inscribed with the words, "Love! King of New York bars! A place where you can still talk".