Adelaide holidays – our guide to southern Australia's sublime capital
Sunny, serene and spacious, Adelaide is a dreamy place for soaking up Australia.
Adelaide is an extremely popular retirement city for Australians and a little more than a quarter of the population is aged 55 and over. Seemingly endless beaches, world-renowned vineyards and an incredibly laid-back atmosphere make Adelaide holidays all about settling in and spending a week or more here. To help you make the most of your stay, here's our handy guide to this magnificent city: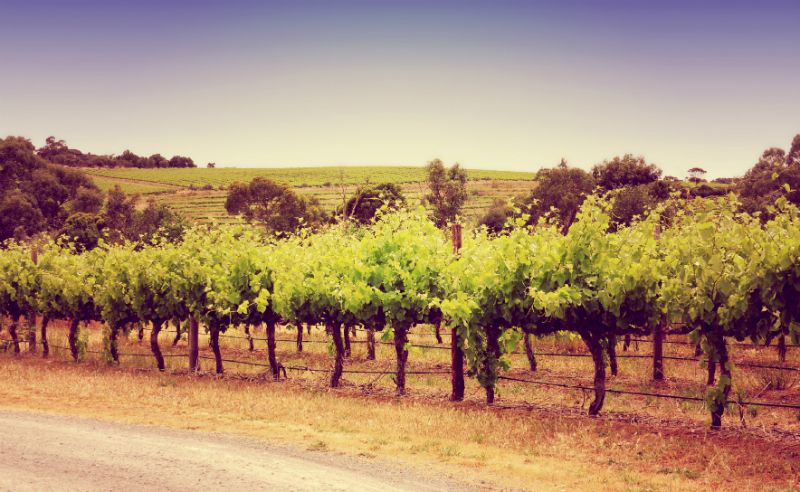 Hotels
First things first: you'll need a good place to stay when you get there and mature travellers generally have an excellent choice of quiet Adelaide hotels to stay at. There are many excellent hotels along the city's beaches and these are ideal for shorter stays. If you're planning an extended Adelaide holiday, then consider the Fleurieu Peninsula. Seductively framed by vineyards, olive groves and pristine sands just 45 minutes drive from Adelaide city, Fleurieu is a playground of enchantment, especially popular among sun-seeking retirees. You'll also find great Adelaide hotel deals down the coast, in towns like Victor Harbor, Goolwa, and Willunga.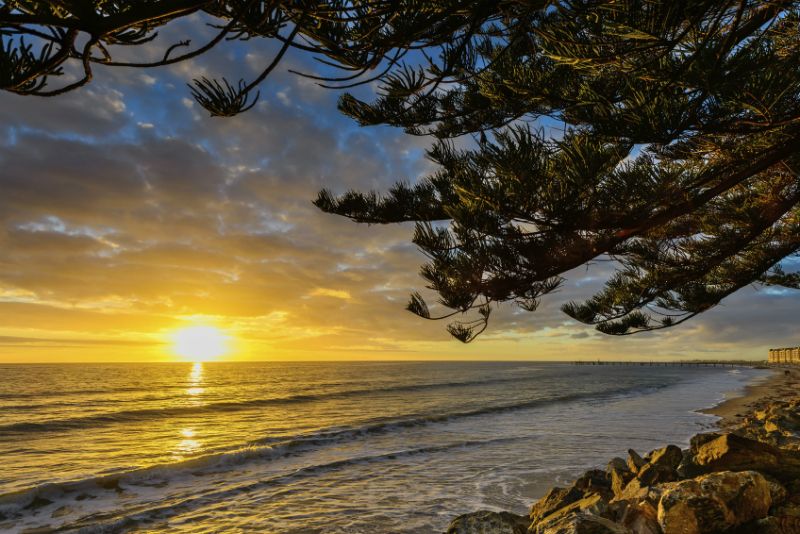 Beaches
Adelaide has beaches galore, many of them framed against elegant yellow cliffs and emanating tropical colour. There's no need to leave the city to experience them as many idyllic stretches of sand cascade down directly from the city. The most popular is Glenelg. Far from crowded, you can find some great value Adelaide hotels here – just remember the high factor sun cream for the strong south Australian sun. For languid walks along the sand, try Aldinga Beach, a dreamlike place to escape the rush of city life. Henley Beach is the local favourite and a great place to watch impressive surfing. For something a little different, either head down to Victor Harbor and spot little penguins on Granite Island or rent a car and drive to any of the Fleurieu Peninsula's secluded beaches.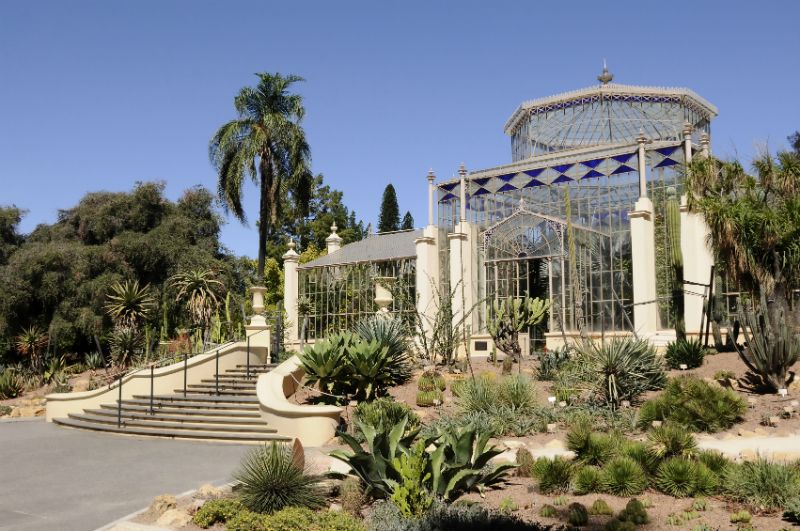 The city
With so many beaches to wile your time away on, it's easy to forget about the charms of the city. Each attraction epitomises the city's tranquil style. Wander through the green oasis of the Adelaide Botanic Garden and onwards to the smells and sounds of historic Adelaide Central Market. The Art Gallery of South Australia is one of the finest in the whole country and is especially impressive for its galleries of Aboriginal art. A couple of niche museums are also to be found in the city centre, notably the Classic Jets Fighter Museum and the South Australia Maritime Museum.
Adelaide's intriguing history lines up along North Terrace, a mile long street of cosy cafés, boutiques and colonial buildings. Rundle Mall is a throwback to Victorian times and a place to find some indulgent chocolate shops. The National Railway Museum features many 19th and early 20th century trains. To add a further dose of evocative ancient culture to your Adelaide holiday, take a couple of hours to explore the South Australia Museum with a local Aboriginal guide. It's a poignant and intriguing look at the forefathers of the land.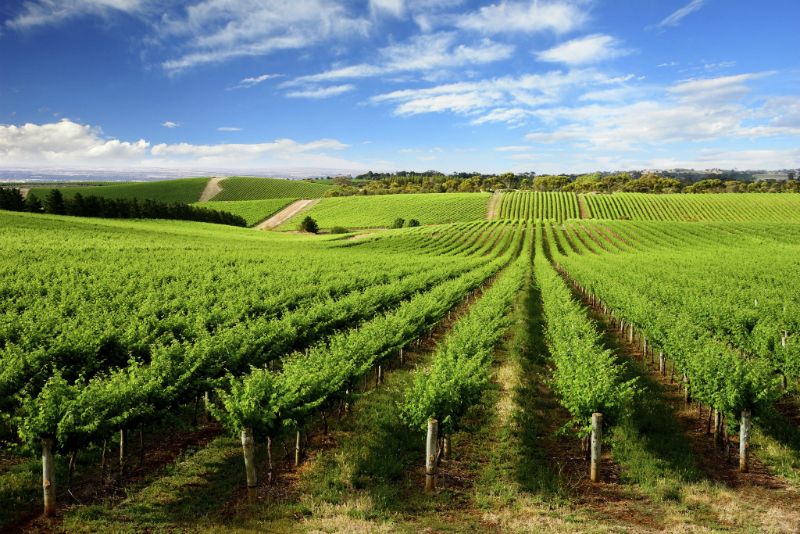 Wine
South Australia's green valleys are liberally sprinkled with vineyards, the châteaux and estates found bathed in sunshine down meandering roads. Barossa Valley is world-famous and the Australian destination for wine connoisseurs being  home to full-bodied grapes and the world's oldest shiraz. Wolf Blass and Penfolds hail from here but you'll also find plenty of local wineries for sensual journeys to tantalise your pallet. If you're a big wine fan, consider spending a few nights in the Barossa Valley as an alternative to one of the Adelaide hotels. Slightly closer to the city, Mclaren Vale and Clare Valley are also home to abundant vineyards and offer dazzling views across  south Australia, making them great for half day trips from Adelaide.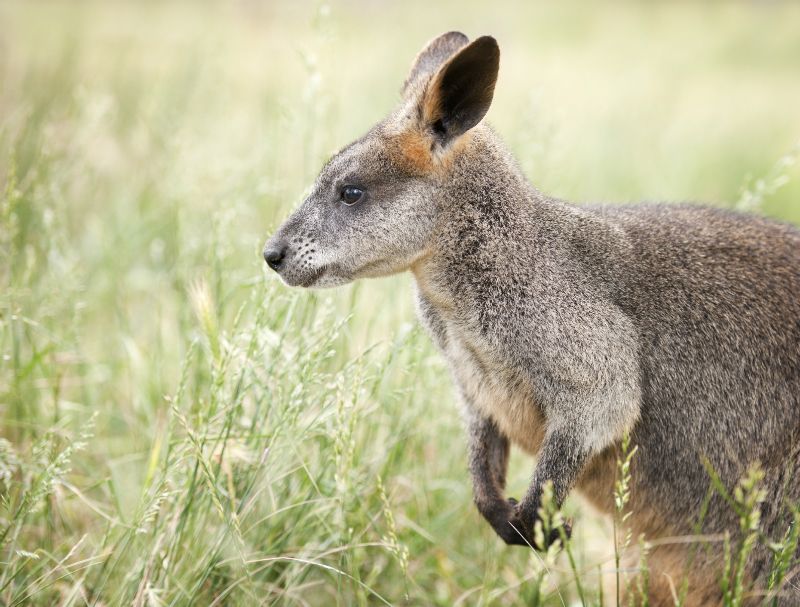 Kangaroo Island
Less than an hour off shore, Kangaroo Island really lives up to its name. Marsupials are everywhere and the eucalyptus forests are havens for koalas, wallabies and echidnas. Ferries to Kangaroo Island leave from Cape Jervis and the short bus ride from Adelaide city centre to the Cape is often included in the ticket. There's unusual wildlife all around the island, including sea lions at Seal Bay Conservation Park and penguins on the beaches of Kingscote and Penneshaw. And of course, you'll be spoilt for idolised encounters with kangaroos. This is an inimitable way to complete your Adelaide holiday.