Best museums and historic sites in Barcelona
A warm climate, sandy beaches and vibrant streets mean your holidays in Barcelona are likely to be filled with excitement. What they will also be brimming with is culture as this Catalan city has history at almost every turn.
Barcelona's many museums are among the best in the world. Here's a just handful of the sites you may want to visit during your stay in this beautiful part of north eastern Spain: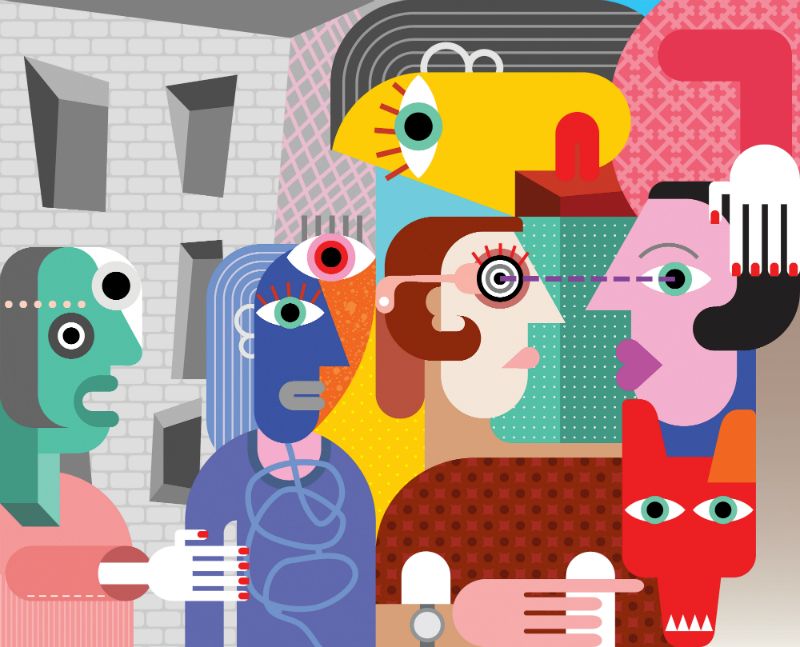 Museu Picasso
Containing around 3,800 works, the museum is set inside not one, but five medieval palaces in the city's La Ribera district and gives an in-depth insight into the life and genius of Pablo Picasso.f
Some of the artist's most famous paintings are missing from the collection, but there are many of his iconic works to see, with a large number coming from the private collection of the museum's founder Jaume Sabartes. Picasso himself also donated 58 complete canvasses, based on Diego Velazquez's Las Meninas (Maids of Honour) painting from the 17th century.

Museu Nacional D'Art de Catalunya (MNAC)
The National Museum of Catalunya has works spanning the 12th to the 20th centuries from local artists. They include an extensive display of Romanesque murals taken from churches that had fallen into ruin, with the highlight being Crist de Taull, a 12th century fresco taken from the Sant Climent de Taull church in the Catalan Pyrenées.
Works by Golden Age Catalan artists, Jaume Huguet and Bernat Martorell, can be found in the stunning Gothic collection, while the Thyssen collection is another must-see, as it contains the Madonna of Humility (1430) by Fra Angelico.

Joan Miro Foundation
Another art museum to add to your itinerary can be found on the Montjuïc hill to the south of the city centre. Opened in 1975 and set in a purpose-built complex, the foundation honours the memory of the late Spanish painter and sculptor Joan Miro, and houses many of his most famous works, including The Barcelona Series (1944) and The Caress of the Bird (1967).
Its Espai 13 space has been designated for experimental works from contemporary modern artists, although it also includes pieces by Rothko, Rene Magritte and Peter Greenaway.

Frederic Mares Museum

Frederic Mares obsessively collected sculptures, as well made many of his own  and here you can see the best of them with collections dating back as far as the third century. You will find the museum behind the cathedral in the heart of the Gothic quarter.
The exhibits are incredibly diverse and you can never be sure what will be around the next corner – anything from a huge room of ancient crucifixes to toy soldiers and early cameras.

FC Barcelona museum
If you're into football, then a trip to one of Spain's most famous clubs is worth a visit even on non-match days. The museum attracts a massive 1,500,000 visitors each year and features a 3D cinema, touchable displays and many impressive trophies.
Historic sites
You don't always have to visit museums to see great pieces of art in the city. Here are some that you simply must see.

La Sagrada Familia
Antoni Gaudi's unusual yet beautiful masterpiece isn't even complete, despite work beginning in 1882, but it is easily one of the most iconic places of worship in Europe. Its design combines art nouveau and Gothic styles to dramatic effect.
Its three façades really are sights to behold; even if you're not religious, you are sure to agree that they are majestic. The Nativity façade was the first to be completed, followed by The Passion façade   and the Glory façade, based on the path to heaven, is much newer, with work having begun in 2002.

The Barrio Gotico (Gothic quarter)
Found in the centre of the old city, the quarter runs from the seafront to the Via Laietana in the east and La Rambla in the west. A hotspot for tourists, it is home to many of Barcelona's most iconic structures, with some dating back to the Middle Ages.
Key buildings in the area include Barcelona Cathedral, the ruins of the Roman Temple of Augusta, and Placa del Rai,  where you may find street musicians to serenade you on your way.

Santa Maria de Montserrat
This monastery is located around 45km north of Barcelona and perches about 1,500m up a mountain. Santa Maria de Montserrat offers visitors exceptional views over the region but its main draw is its black Madonna statue. The chamber also houses a number of works of art from such masters as Picasso, Salvador Dali, and El Greco.