Combine history with beaches on Halkidiki holidays
Halkidiki is one of the most beautiful places in Europe, with the peninsula perhaps most famous for being the birthplace of Aristotle. Visitors staying in Halkidiki have access to some of the top beaches in Europe, as well as some fascinating historical sites that are well worth taking a day trip to explore. This mix of relaxation and exploration makes Halkidiki one of the most in-demand luxury travel destinations in Europe.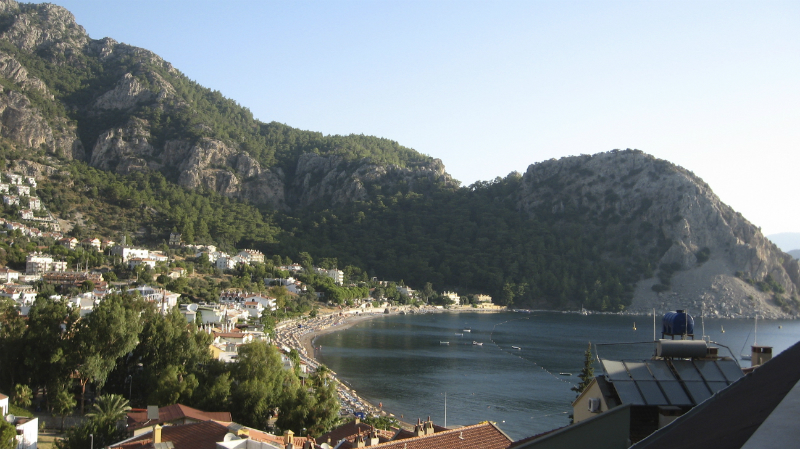 Mount Athos
Top of the must-see tourist destinations for people staying in Halkidiki hotels is Mount Athos, which is a World Heritage Site.
Mount Athos is commonly referred to as the Holy Mountain and it is easy to see why, as it hosts some 20 stauropegial Eastern Orthodox monasteries. Today, around 2,000 monks live in the Mount Athos area, cutting themselves off from the world.
There are two ways to get to Mount Athos, but visitors must first make sure that they have diamonētērion, which is an old type of visa. For those staying on the east coast, travel to Mount Athos is typically by Ierrisos boats, while people coming from the west can reach the mountain by ferry boat from Ouranoupoli.
It is necessary for laymen visiting Mount Athos to have their hair cut short and women are prohibited from entry to the mountain. A boat trip tour of Mount Athos is therefore perhaps the best way to see the monasteries and get a quick glimpse into life on the mountain.
Monks from Mount Athos can sometimes be spotted in Ouranoupoli, working in the local shops and selling their produce: these are great mementoes to keep from Halkidiki holidays.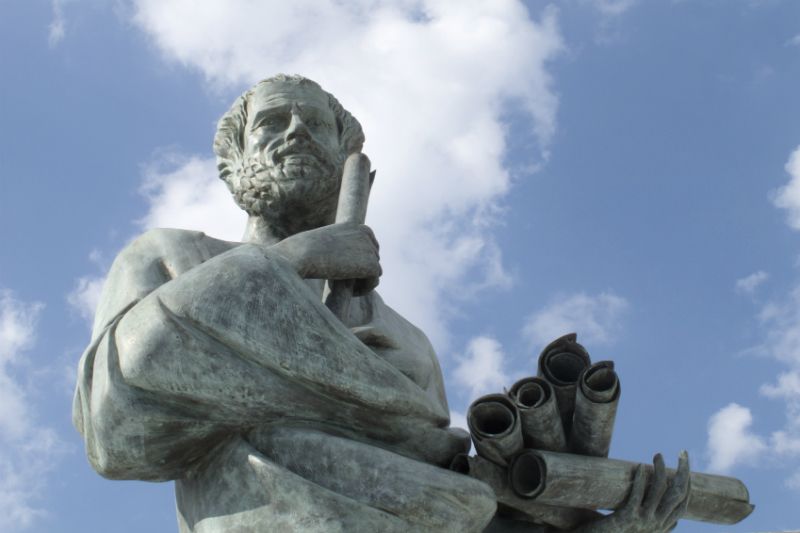 Stagira
The ancient city of Stagira is one of the most important historic destinations in the Halkidiki area, and anyone visiting this wonderful part of the world should make sure they see it.
This is the birthplace of Aristotle and today the old city is home to a statue of the philosopher, who developed a theory of the soul, amongst other metaphysical ideas.
Founded in 655 BC, the city was destroyed by Philip II of Macedon in 348 BC, although he later returned to rebuild Stagira in exchange for Aristotle agreeing to teach his son, Alexander.
A tour of Stagira lasts for between two and three hours and those who want to learn more about the site should also head to the archaeological museum of Polygyros, which hosts a wide range of exhibits from excavations of Stagira.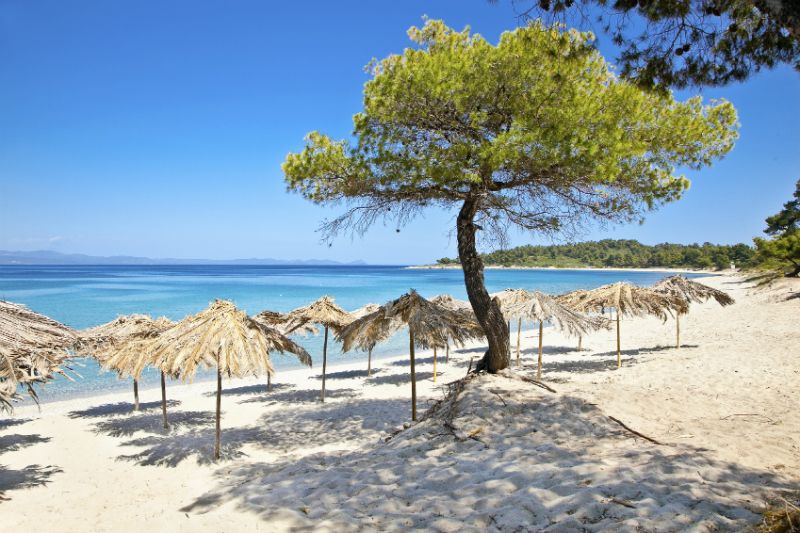 Beaches
All that exploring means travellers staying in hotels in Halkidiki have earned some time to relax on one of the area's many fantastic beaches.
Perhaps the best of the lot is Tristinika beach, which can be found behind Porto Carras and boasts crystal clear waters. Karvourotripes beach is another of the most beautiful sandy shores in the area, while Sykia is also home to one of the best beaches in Halkidiki.
This part of the world is full of amazing sandy stretches, many of which are often almost deserted, so travellers on Halkidiki holidays should take time to explore the area and find their favourite.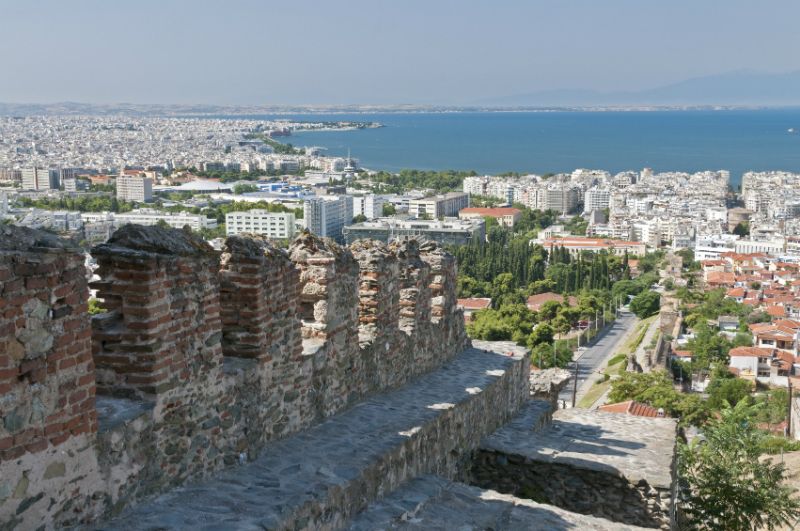 Thessaloniki
Thessaloniki is the gateway to Halkidiki for a lot of travellers and the city itself is well worth spending some time in.
Just an hour's drive away from Halkidiki hotels, the city is Greece's second largest. It has a vibrant culture and atmosphere that makes it a joy to spend time in, and it hosts various Roman and Byzantine monuments along with a fantastic selection of bars, cafes and restaurants.
Architecture fans will find plenty to love in Thessaloniki too, as the city hosts some of the most notable buildings in the whole of Europe. Plus, as northern Greece's cultural and entertainment capital, Thessaloniki is famous both for its major shopping streets, as well as its nightlife.
The Museum of Byzantine Culture and the Archaeological Museum of Thessaloniki are perhaps the best museums in the city and are a great way to spend a day out, and the Prehistoric Antiquities Museum of Thessaloniki is also worth visiting.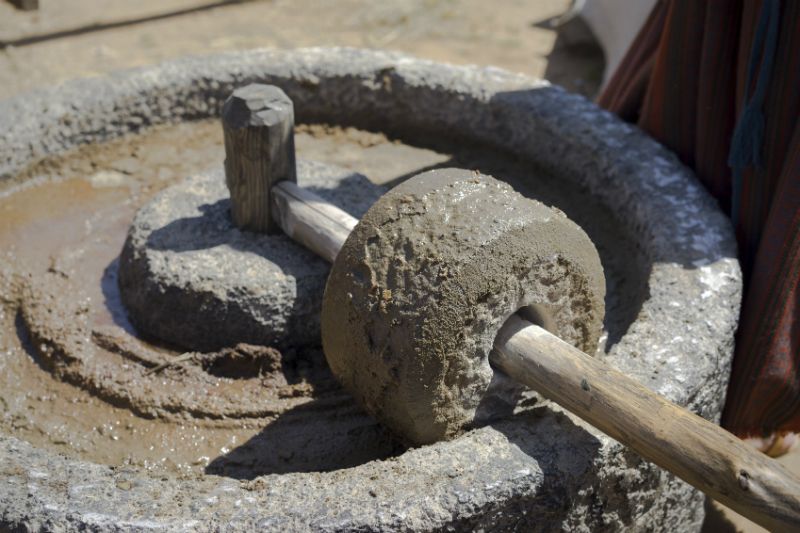 Olynthus
The ancient city of Olynthus is another of Greece's top historical gems, located under half an hour's drive away from Halkidiki. The city is named after its mythical founder, who according to legend was the son of Hercules.
Olynthus was established in 7th century BC, but the city was ruined by war and abandoned by 318 BC but, today, many artefacts from the ancient city are on display at the Archaeological Museum of Olynthos.
The whole archaeological site of the ancient city is open to public tours in daylight hours and is a fantastic day trip for anyone who is interested in history.