Dive under the surface on your holiday to Las Americas
In this purpose built tourist resort, there is a wide variety of activities and trips that take advantage of the long, beautiful coastline. The sea is perfect for water sports, party boats and scuba divers. Activities range from flying through the air like Iron Man, to the opportunity to get up close and personal with huge, majestic sea turtles. No matter who comes with you on your package holiday to Las Americas, there are water-based activities that will make the trip unforgettable. Indeed, a beach holiday to this lively resort isn't complete until you've been in the water for some holiday fun.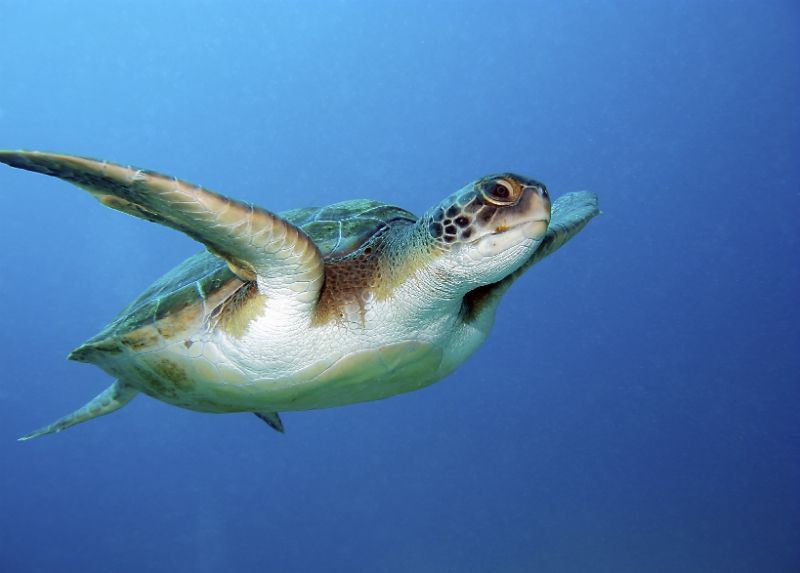 Tenerife's sea turtles
The sea turtles you'll see in Tenerife are loggerhead turtles and green turtles, which have been around for over 200 million years. Unfortunately, both species are classed as endangered, but conservation efforts are positive. The average loggerhead/green sea turtle is around 1 – 1.5 metres long and weighs up to 200kg, with the green turtle being slightly larger. The sea turtles at Turtle Bay (El Puertito) are accustomed to meeting with divers and snorkelers, and are even curious enough to come right up to humans. It's a rare chance available to see these beautiful reptiles in their natural habitat.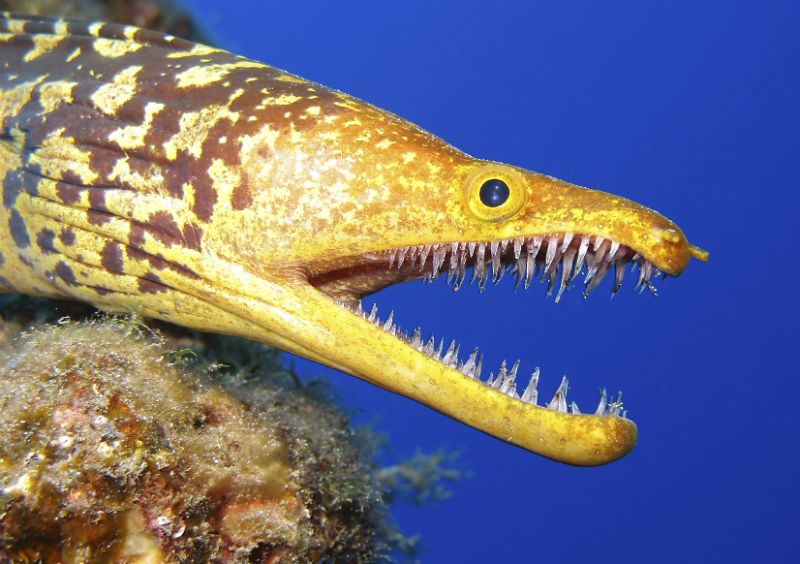 Scuba diving
The thrill of scuba diving is that it takes you to a tranquil, underwater world. It allows you to explore the underwater world with the help of breathing apparatus, letting you get up close with the marine life and explore the volcanic rock formations along the ocean floor. There are different dive areas available to suit beginners or experienced divers, and appropriate training is given.
If the serene and magical world under the surface calls to you, simply choose the appropriate dive site and level and you'll soon be coming face to face with crustaceans, colourful fish and of course, the majestic sea turtles.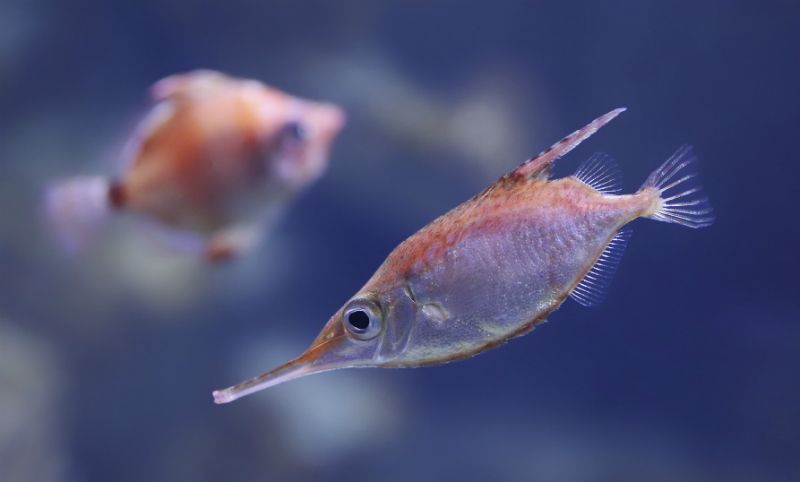 BOB Safari
BOB stands for Breathing Observation Bubble and is a good alternative to scuba diving for those who are less active, or less confident under the water. BOB is an underwater scooter with a large, spherical helmet that really does resemble a bubble. It's your own personal submarine for exploring the ocean floor and the abundance of marine life that swim past.
BOB diving is popular with a wide range of ages because it's so easy; there is no breathing apparatus, the face and head are totally unencumbered, the scooters are easy to control and after only a few minutes of instruction the diver is ready to explore the waters. No experience is needed and the BOB is suitable for anyone over 1.55 metres tall. BOB diving is a unique and exhilarating activity of driving along the ocean floor in Las Americas' warm, clear water with the surface glittering above.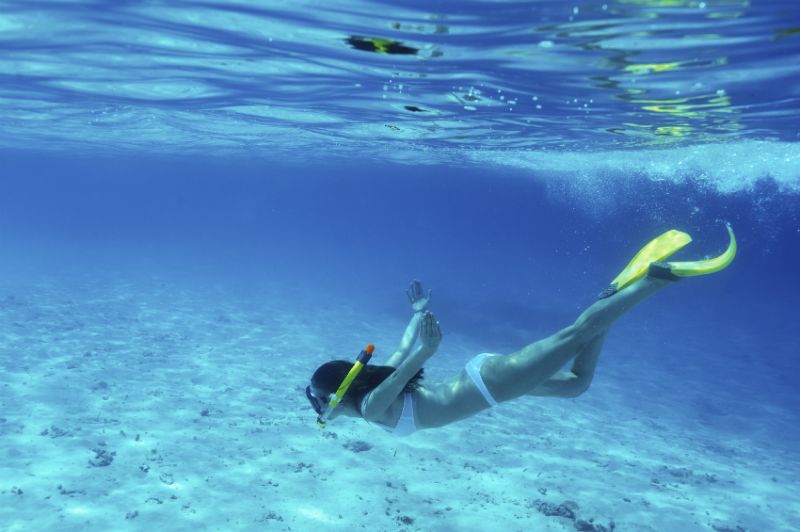 Snorkelling
If scuba and BOB diving seem like too much trouble and you want to start exploring right now, consider snorkelling, which is considerably easier and will let your underwater safari start virtually immediately. Perfect for those who don't enjoy the feeling of being deep under the water or are not confident swimmers, snorkelling requires no other equipment other than mask and snorkel. Explore shallow waters and discover coral, colourful fish and the volcanic rocks of the ocean bed. Of course, you can vastly improve your snorkelling exploration by combining it with a trip to Turtle Bay and come face to face with sea turtles.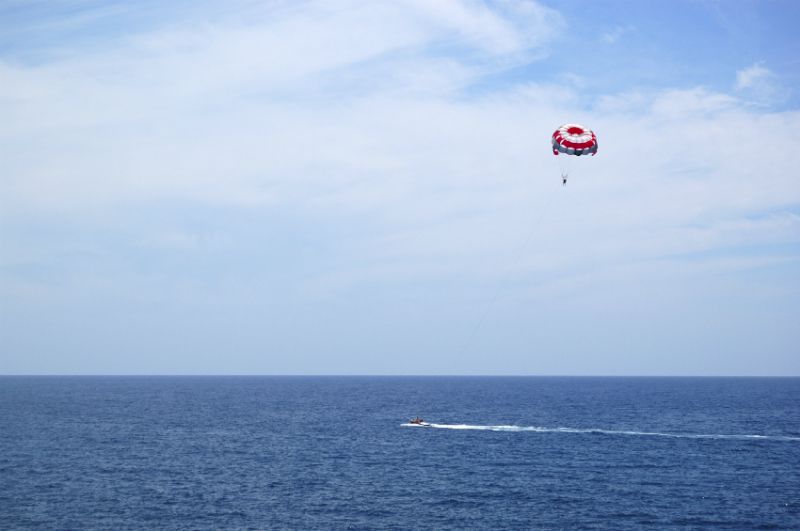 Parasailing
Who says the mature traveller can't experience excitement and exhilaration? While the inflatable banana, flyfish and flyboard might not be your style, parasailing, also known as parascending, is perfect for those who want to experience thrills without the physical demands of the louder, more energetic water-sports. An enjoyable and exhilarating experience for all ages, parasailing requires you to simply sit back and enjoy the ride as the boat tows you along and the parachute lifts you up up to 80 meters (260 feet) into the sky.
The initial thrill of rising up over the sea is soon replaced by the weightless feeling of flying through the air whilst enjoying the spectacular bird's eye views of the coast and ocean below. Parasailing is often done in twos and is one of the most popular water activities around. Available at all the main beaches, fly as a couple for a romantic date in the air.
Although Las Americas is busy and bustling, there are plenty of opportunities to get away from it all and experience the peaceful underwater world and the mysterious creatures that call these clear waters home. While enjoying your holiday in Las Americas, don't forget to peek below the surface.