Dubai: a city of contrasts
Dubai holidays give you a glimpse of a city like no other. It's a place of contrasts and extremes, where old meets new, towering skyscrapers stand side by side with traditional souks, and where twenty-first-century super-sized shopping malls jostle for space with Bedouin heritage and beautiful mosques.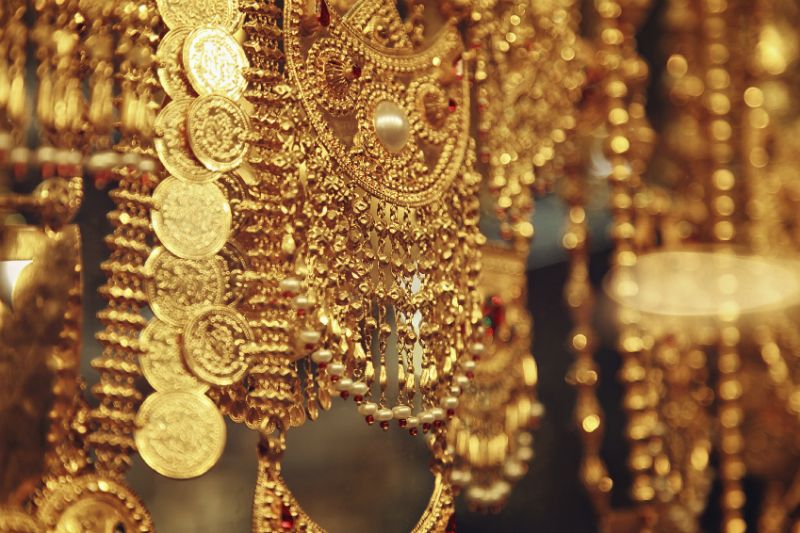 Shopping in Dubai
Dubai is up there with Milan, Paris, and New York as one of the world's finest shopping destinations. Dubbed by many as a shopaholic's dream, it offers shoppers the opportunity to pick up everything from kilims, ottomans and silver Bedouin jewellery to heady Arabian perfume oils in gem-encrusted bottles (attars) and the latest in contemporary designer trends.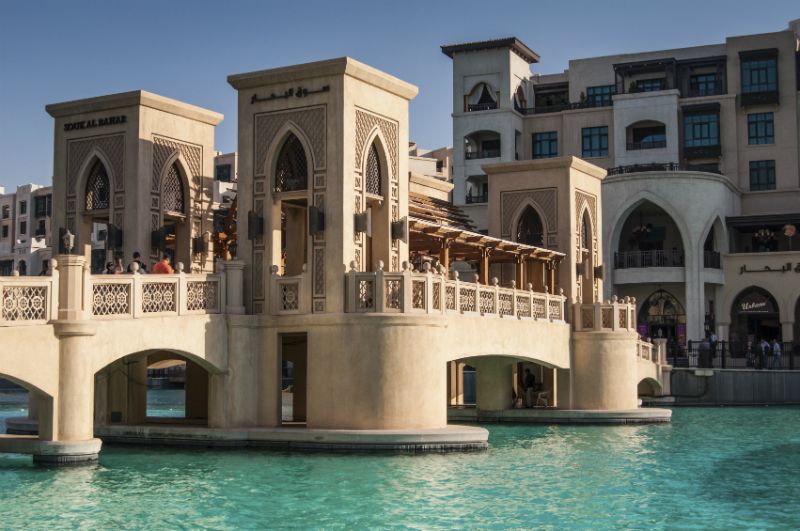 Dubai Mall
A monumental glamorous affair at the feet of the Burj Khalifa; a retail nirvana for fashionistas of all ages, it is also the mothership of bizarre (but glorious) indoor attractions, boasting quirks and features that could have you left astounded. The Dubai Aquarium, which has approximately 33,000 animals spanning 85 different species, not forgetting a real life saltwater crocodile and sharks. There is also a computer game theme park and Kidzania, which describes itself as a grown-up world in miniature.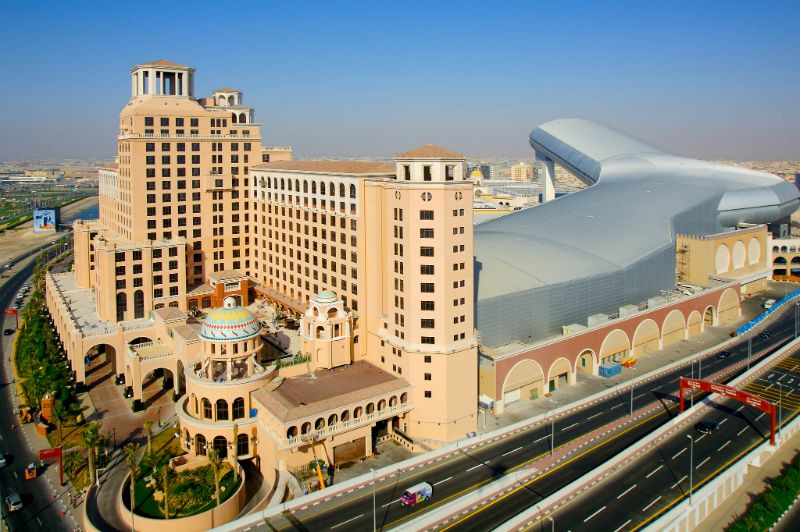 The Mall of the Emirates
Colossal and opulent, the Mall of the Emirates is one of the largest shopping centres in the world outside the United States. Boasting 560 international brands, 700 stores, and 11 anchor stories, The Mall of the Emirates offers shoppers the opportunity to ski at an indoor snow park (which also happens to be the Middle East's first indoor ski and snow park and the third largest ski slope in the world), and if you fancy a quick slalom between sunbathing sessions, this is most certainly the place to visit!

The Souks
If contemporary bling is not you thing, try the souks. The souks offer atmosphere, history and the chance to get up close and personal to what some commentators describe as the original Dubai. There are separate souks selling gold, textiles, and spices from the four corners of the world, some of which you may not have heard of, all within an atmospheric, ageless labyrinth of passageways.But make sure you brush up on your haggling skills beforehand!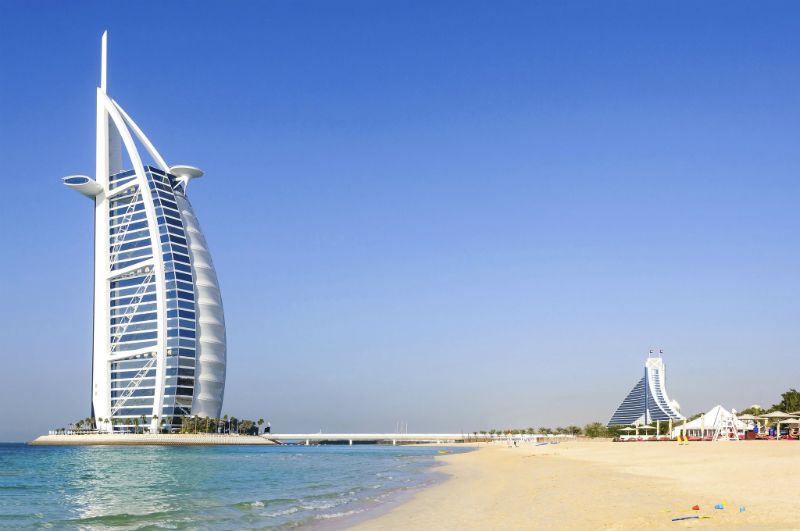 Beaches in Dubai
Taking it easy has never been well, easier, and Dubai has to be one of the world's most sought-after beach destinations. Not only is Dubai known for its sunny climate but also for its beaches for their pristine white sands, and many of them are groomed twice a day!
For those looking for adventure most of Dubai's private beaches offer an array of water sports, including motorised water sports. There are opportunities to try out jet skiing, water skiing, banana boats, donut rides and the scary-sounding Jetovator (a flying water-powered bike).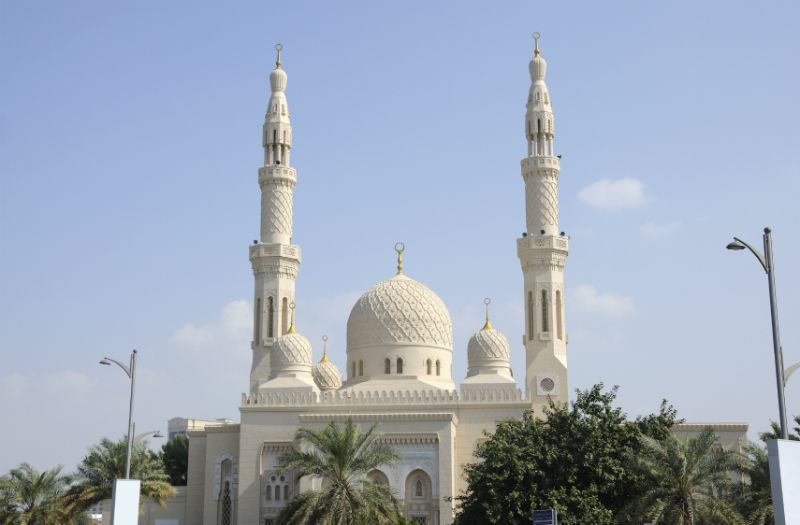 Culture in Dubai
Dubai is rooted in Islamic culture and a visit to the open-access Jumeirah Mosque offers non-Muslims an once-in-a-lifetime opportunity to see inside a mosque. Here you can soak up the traditions and marvel in its dazzling architecture. There are also opportunities to experience other famous ancient buildings, such as the Al Fahidi Fort, the city's oldest building built in 1787.
Dubai's iconic skyline also puts it at the cutting edge of architectural achievement, eloquently expressed by buildings such as the 830m high Burj Khalifa, a spectacular piece of contemporary architecture to rival New York's Chrysler building, or Paris's Eiffel Tower.
Rising in an elegant series of silver tubes of different lengths in what is a miraculous feat of engineering, the tip of the Burj Khalifa pierces the cloudless Dubai sky like a slender silver needle, making it the world's tallest building.
For those who want to get a little closer to the experience, there are opportunities to go to the top of the building and here you will find 'At The Top', the world's tallest viewing gallery and terrace offering an opportunity to see for 60 miles around.  Rumour has it that you can watch the sunset at the bottom of the building before taking the lift half a mile to the top to watch the same sunset.