Enjoying the great outdoors on your holiday to Brisbane
Brisbane is in many ways Australia's second city; an embodiment of the beachside carefree lifestyle that so many of us associate with Australia.
A little distance north of the world- famous Gold Coast – and therefore a short hop from the iconic Surfer's Paradise – Brisbane could be the perfect destination if you are looking for the freedom and beauty of the coast coupled with an array of activities and entertainments worthy of a world class city.
Holidays to Brisbane give you the chance to enjoy a subtropical climate so be sure to make time to admire some of the natural wonders that await you in this most nature loving, outdoor city.
Here are a few outdoor things you might wish to include on your trip to Brisbane: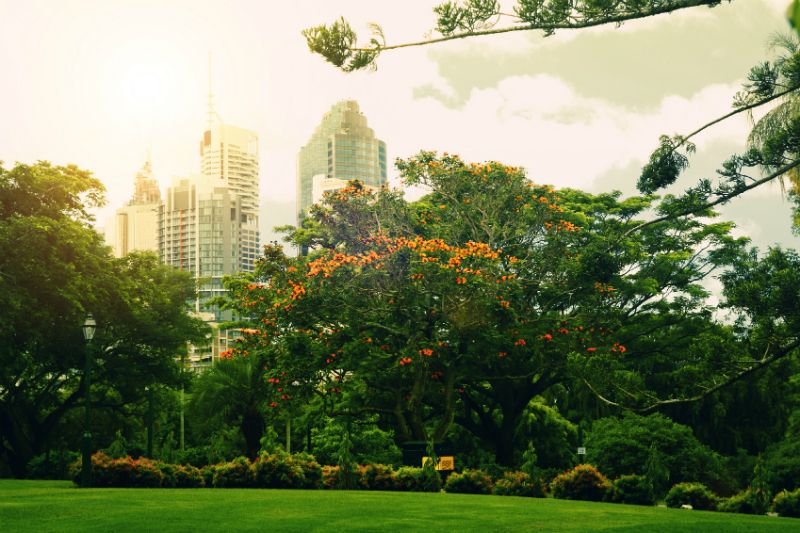 A green city
Right in the heart of Brisbane are the City Botanic Gardens. Take your chance to see the wealth of plants on display here, and enjoy the variety that comes with the sub-tropical climate in what are acknowledged as Queensland's premier botanic gardens.
The gardens were founded in 1970 – although not officially opened for another eight years – and now 56 hectares are given over to stunning displays arranged thematically and geographically. Each garden is distinctly arranged and botanically diverse and entry is free, as are the guided walks and minibus tours that run Monday to Saturday (excluding public holidays). If you would like to know more about Australian botany, there are regular talks on the different areas and species within the gardens.
The formal display gardens in Roma Street Parkland are also right in the heart of the city. Here you can join guided walks, run by knowledgeable volunteers, enthusiastic to share their knowledge of the plants and wildlife in this area – choose from art walks, heritage walks and behind the scenes tours.
The park is also used as an event space so keep an eye out for what's on to enjoy in these beautiful surroundings.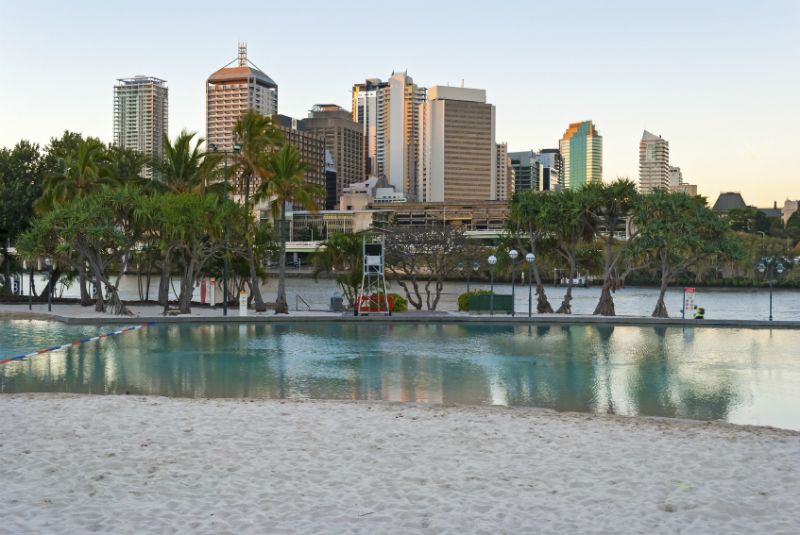 A waterside city
In South Bank Parklands boasts a wonderful 'city beach' on the banks of the Brisbane River and overlooking the commercial district. It's a favourite destination in which to relax and unwind, enabling you to enjoy the ultimate outdoor city attraction – swimming outside.
To see nature's take on the waterside, head south east of the city centre, to the Redlands. This is something of a natural paradise, where marine animals can be found in their natural homes. Dolphins, turtles, rays and dugongs can all be found here – and between June and November when the whales are migrating, this is a great spot to watch as they pass through. You can also walk along rocky trails that give you breathtaking views of the ocean and, if you follow the trail, you will be rewarded with a stunning blowhole; a natural sea inlet that draws water in and then expels it up just as a whale would.
If you're feeling particularly energetic, you could give yourself a workout climbing the stairs that lead in and out of the gorge.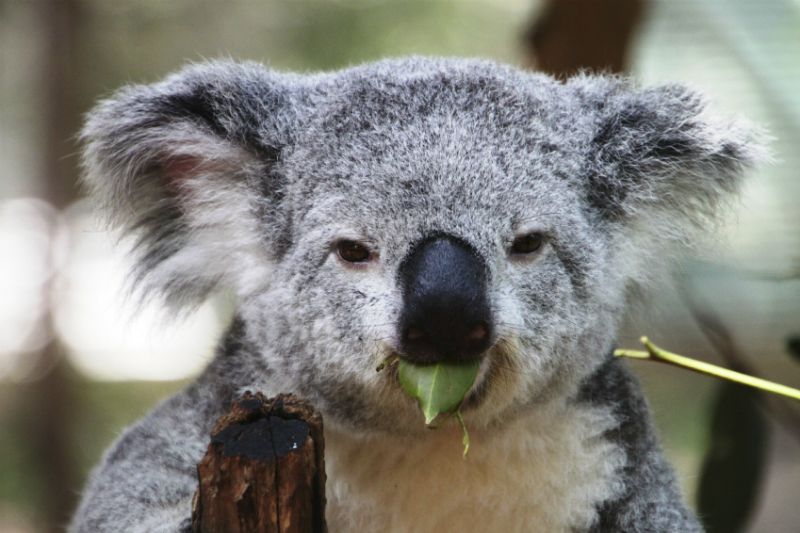 A city of wildlife
Australia is well known for its collection of animals and wildlife, many of which are unique to the continent.
An hour to the north of Brisbane is Australia Zoo. Known as the home of the late Steve Irwin, the Crocodile Hunter, it is a world-renowned zoo and conservation centre where you can experience close encounters with the wildlife housed there. There are opportunities to feed the animals, including kangaroos, camels and farm animals. The keepers are on hand to tell you all about the animals you're looking at, with all the famous Australian icons present – koalas, kangaroos, cockatoos, lizards and snakes – plus other animals from all over the world.
For those who would like to experience Australia's wildlife in a more natural setting, Brisbane Forest Park is just a 20 minute drive from the city. This makes a great day trip, with opportunities for walking and bird watching while enjoying 'the bush' along any of the signed trails. This piece of bush land covers 28,500 hectares and gives ample opportunities to appreciate the scenery. This park is not one to miss if you want to get to know the real Australian countryside.
Be sure to make time to admire some of the natural wonders that await you in this most nature loving, outdoor city.