Explore Brisbane's vibrant food scene
There are plenty of reasons to visit Brisbane, the capital of Queensland and one of Australia's biggest cities. It's oozing with culture, stuffed with interesting things to do, boasts stunning beaches and is just a stone's throw from some of the most beautiful scenery and interesting wildlife in the world.
That said, if you're not familiar with the city it might not be top of your list for foodie exploits – like the USA, Australia is a relatively new country and as such doesn't boast the same kind of culinary heritage as some of its European counterparts.
Don't let appearances deceive you as you'll find more modern eateries on your holiday to Brisbane than you can shake a stick at, serving up tasty dishes while you relax and take in all the city has to offer.
Brisbane can be incredibly rewarding and a lot of fun with the fabulous food being just an added bonus. To whet your appetite, we've picked out some restaurants that you may want to try during your holiday.

Sono Japanese Restaurant
Even for those on all inclusive holidays in Brisbane it may be worth venturing out of your hotel to sample some of the city's culinary delights – and top of the list is Sono, TripAdvisor's top rated restaurant in the city.
This restaurant offers an extensive complement of Modern Japanese cuisine, including sushi, sashimi and wagyu beef, served up by attentive staff in a beautiful quayside location.
Teppanyaki chefs cook some dishes to order at your table, to include fresh seafood, seared scallop and sushi, or you may just want to pop in for a traditional Japanese bento box for lunch.

Esquire
If you'd like to sample a taste of Modern Australian cuisine then Esquire could be what you are looking for. This restaurant offers a fine dining experience in a beautifully designed Scandinavian dining room, warm service and quality food.
If you prefer a less formal dining experience but still want to sample a taste of Esquire'scuisine, then you may prefer to opt for Esq, a sister-establishment offering both the same warm service and quality food.

Gerard's Bistro
Gerard's Bistro offers self-styled 'modern levantine' dishes, hailing mostly from the Middle East but with Chef Ben Williamson's modern twist. Here you can gorge yourself on roast quail stuffed with dates, rose and figs, tagines teamed with jewelled rice or cous-cous and typically sugar-laden desserts like Turkish delight.
The venue combines exposed brick with traditional mosaic and mid-century modern style, to create a restaurant environment that's  every bit as contemporary and interesting as the menu.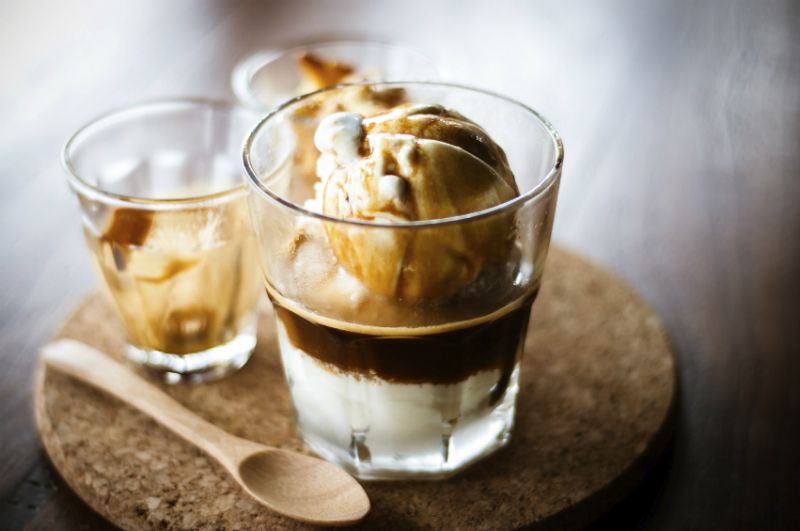 Stokehouse Brisbane
Stokehouse Brisbane is a venue where you'll find a more casual style of dining on the menu .The impeccably trained staff are warm, friendly and extremely knowledgeable of the menu and wine list available. Here, you will normally find a real mix of dishes, from pasta to quail and most things in between; many dishes are playful twists on old favourites, like the quail, which is cooked like a Kiev.
The restaurant itself is light and airy with clean lines and modern decor – less characterful perhaps than the likes of Gerard's Bistro, but nonetheless stylish in its own way.
If you're considering Brisbane package holidays, you may want to consider deviating from your itinerary to check out some of the city's colourful and vibrant eateries.
From Modern Australian to Middle Eastern, Japanese and most things in-between, there are many delicious restaurants in Brisbane to be found – you'll just have to book a holiday and find out for yourself!