Finding the perfect hotel in Dublin
Ireland's cosmopolitan capital city is fast developing a reputation as being one of Europe's most popular tourist destinations. Thanks to the city's famously charming locals and rich historic culture, huge numbers of holiday makers have fallen in love with this energetic city over the years.
A dream getaway includes a personality-filled city with hundreds of years of history, brimming with elegant Georgian buildings, atmospheric nights out and a whole host of exciting experiences that you may not find elsewhere.
With so much on offer in this mesmerising city, it can be difficult to know where to start when booking hotels and finding the right district for you. Read our handy guide to discover some of the finest hotels in Dublin that may help you to choose.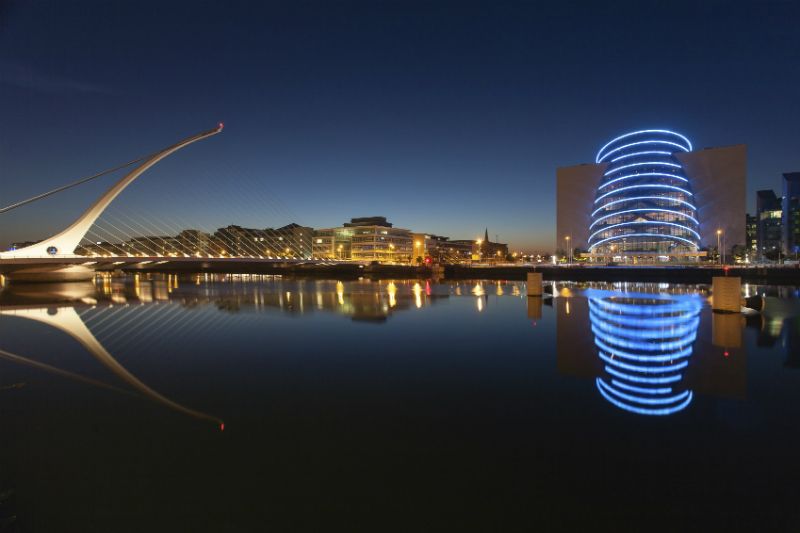 Dublin city centre
The many hotels situated in Dublin city centre, such as the converted Victorian townhouse, Ariel House, are ideal places to stay in whilst you and discover the capital city of the Emerald Isle. The bustling city centre, known simply as 'town' by the locals, covers an area of 1.5 square miles and is full to the brim with lively shops and cafes and must-see landmarks that are well worth visiting, including the iconic Guinness Storehouse.
This 18th century brewery is a hugely popular with tourists from around the world who want to discover the secrets and long history behind Ireland's trademark drink, and enjoy a pint or two of the 'black stuff' while overlooking a 360˚ panoramic views of the city.
Located just a 10 minute drive away from this holiday hotspot is the Buswells Hotel. Five grand townhouses were transformed into this cosy, traditionally decorated guesthouse which is astonishingly affordable considering its fantastic central location.
One of the most popular hotels in Dublin city centre is Aberdeen Lodge on Park Avenue. Here you can enjoy first class service in luxurious surroundings; the hotel has expansive, perfectly maintained gardens, and large rooms elegantly decorated with four poster beds and period furnishings.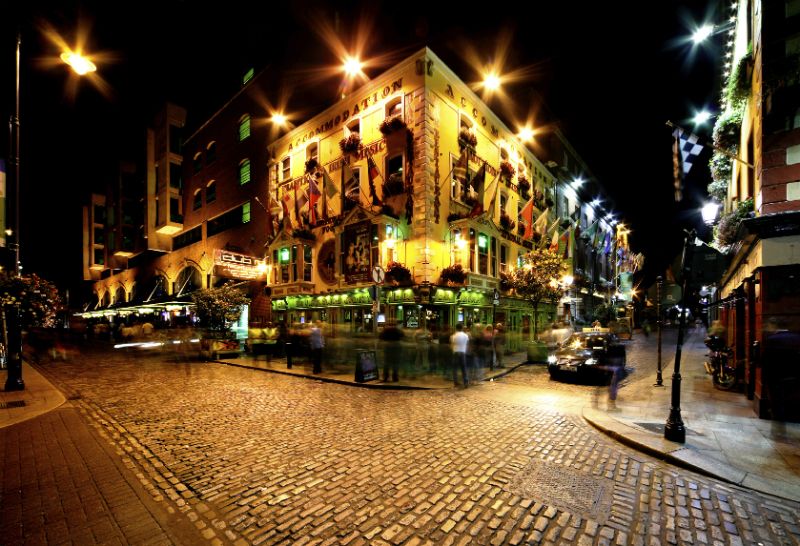 Temple Bar
The Temple Bar district of Dublin can be found just south west of the famous O'Connell Bridge in the centre of the city. The River Liffey lies immediately to the north of this rectangular area. Temple Bar has earned the official title of 'Dublin's Cultural Quarter.' This is where some of the most popular bars and restaurants in Ireland are situated.
The four star, contemporary North Star hotel is in Temple Bar and thanks to its premium location and stylish interior, this is a great place to spend your holidays in Dublin.
Another hugely popular choice of accommodation in Dublin is the Arlington Hotel. Ideally placed in the heart of Temple Bar's medieval quarter, this hotel is just a short walk away from the city's most notable cultural institutions, including the Irish Film institute and the Temple Bar Music Centre. Each of the 63 spacious and comfortable bedrooms at this hotel have breathtaking views of Dublin for miles around, including the monumental 18th century Castle of Dublin.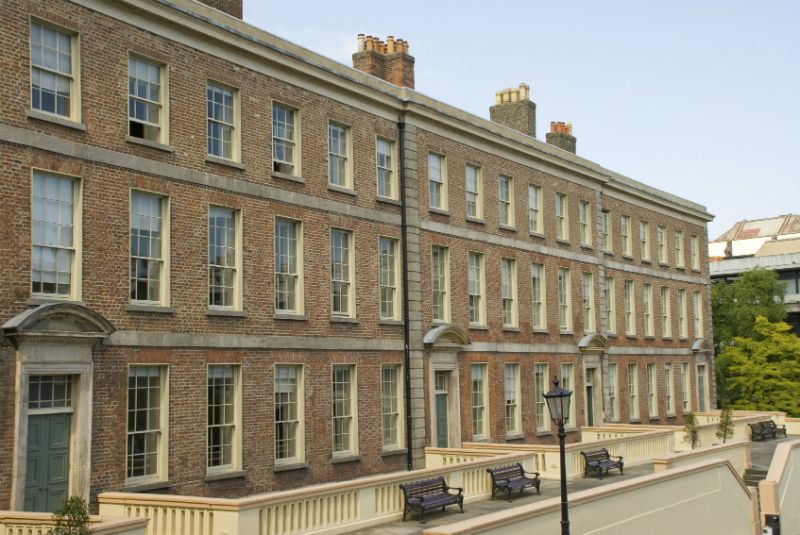 The Georgian District
The Georgian layout and architecture Dublin was once so well known for is now mostly a thing of the past for many places throughout the city. The authentic 18th and 19th century design still remains in its original style in the Georgian section situated in the southeast of the city.
The area from Baggot Street and Merrion Square down to Fitzwilliam Square is known for its beautiful, traditional layout and Georgian townhouses, which make it a wonderful place to wander round and get lost admiring the scenery. The Georgian section is one of the most sought after parts of the city in terms of real estate and thanks to the great selection of accommodation choices available, you can stay here during your holiday to Dublin.
Baggot Court Townhouse is one example of why staying in the Georgian section of Dublin is such an excellent choice. This friendly, first rate bed and breakfast offers you the chance to stay in a genuine 19th century home with unrivalled views of the picture perfect city streets.
For a really luxurious stay in Dublin, the Dylan Hotel is an exquisite guesthouse located on an exclusive 19th century street. This 5 star boutique hotel is perfectly placed next to Ireland's most fashionable theatres, shopping areas and restaurants.