Five adventurous activities for your Cairns holiday
Cairns is Australia's tropical adventure playground, a place that encourages every visitor to extend their boundaries and delve into the excitement.
Nestled between the world's biggest reef (the Great Barrier Reef) and its oldest living rainforest (Daintree), Cairns is Australia's premier destination during the warm winters. There's always an ambiance of kicking off your shoes and relaxing amongst nature. Regardless of your age, Cairns sweeps you away into its natural exhilaration. Here are five adventurous activities that could be included in your package holidays to Cairns: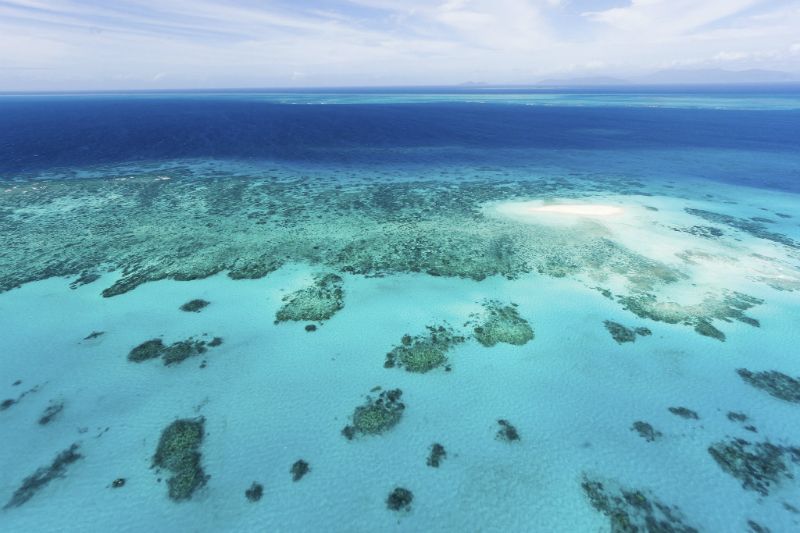 1. The Great Barrier Reef
The world's longest reef stands resplendent just off the Cairns shore, its kaleidoscopic colours extending a staggering 1,400 miles down the East Coast. While you can visit the Great Barrier Reef from many locations, a Cairns holiday offers the greatest choice of excursions for mature travellers. One option is the luxury catamarans that cruise out to secluded sanctuaries, with meals served on board as you gaze down at the tropical marine life. You then alight and spend half a day at a deserted sandbank island. Larger vessels stop beside a reef and ensure you can admire the underwater world without getting wet. Semi-submersible crafts tour the reef, bringing huge tropical pelagic fish straight to the window. Justifiably world famous, the Great Barrier Reef is the number one activity on many a package holiday to Cairns.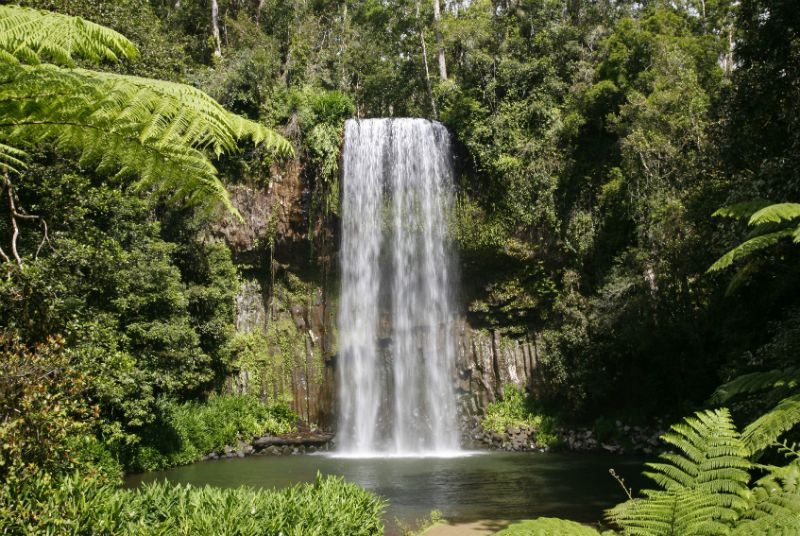 2. Atherton Tablelands
Wind west out of Cairns and the landscape suddenly changes from tropical wonderland to rolling farmland. The Atherton Tablelands almost resemble Tuscany, the valleys dappled with vivid tones as they stretch beyond the horizon. A classic Cairns holiday day trip is to take a full day Tablelands tour, stopping at hidden waterfalls and sublime lookout points. Driving back to Cairns is the real highlight, the mountain road descending and meandering back towards sapphire waters and the cute Cairns town centre. While it looks a little like Tuscany, the tiny villages are definitely Australian and most Cairns package holiday tours also include a meal at an iconic outback pub. Remember to pack the camera for the indulgent views back towards the coast.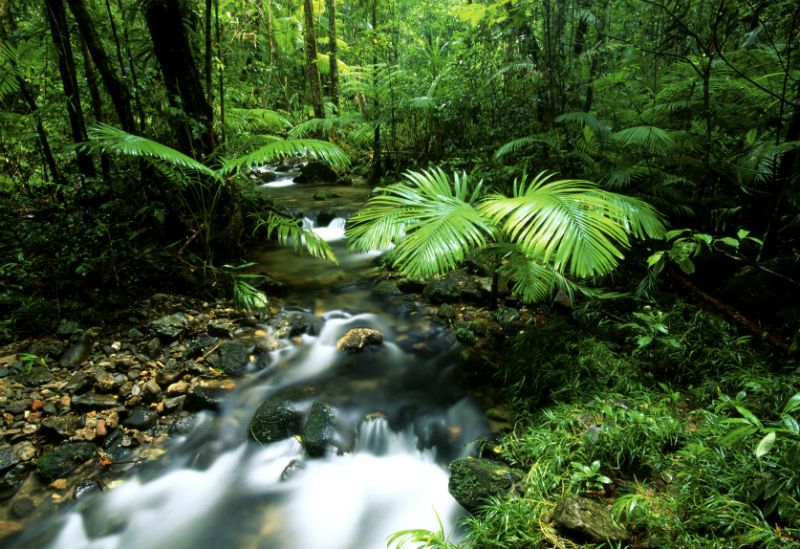 3. Mossman Gorge
Mossman Gorge is one of Australia's best Aboriginal success stories. A canopy of indigenous greenery winds around the gorge, filled with endemic plants and the narratives of the land's owners. Mossman Gorge has been returned to the Aboriginal community which runs excellent guided walks through the forest. These range in length and the pace is very slow, with the guide pointing out the uses of different plants and trees; including traditional soap, poisonous leafs for hunting arrows, and sacred ancestral trees. This is the time on your Cairns holiday to try some authentic bushtucker, although there's also an excellent café on site. Some Aboriginal tours include Mossman Gorge with Aboriginal art classes, offering the chance to try create an abstract visual story with a bamboo paintbrush and paint taken from the earth. You could also consider a tour that also includes the village of Kuranda, home to a scenic old-world railway and a colourful craft market.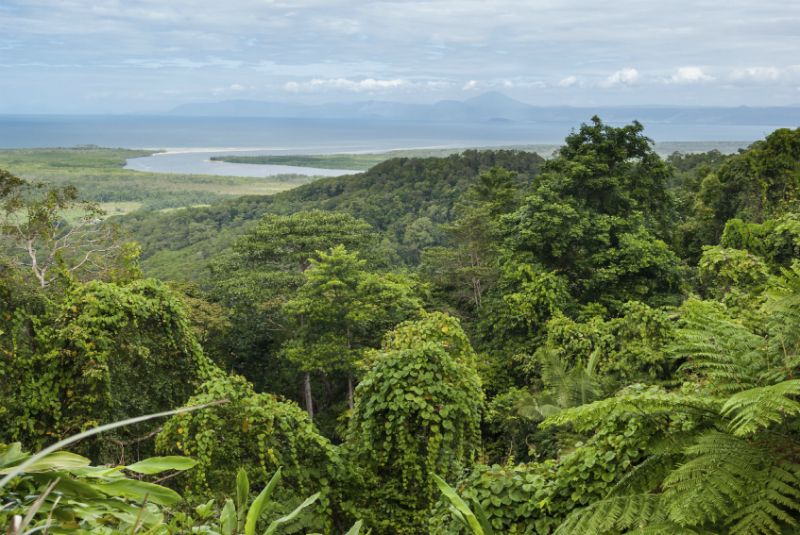 4. Daintree Rainforest
Flickering with ancient mystique, World Heritage Daintree Rainforest has remained unchanged for almost 100 million years. A series of boardwalks curve over the creepers and beneath the overhanging branches, taking you into the world's oldest living rainforest. It's a beautiful coastal journey north, winding past empty beaches into absolute greenery. Some package holidays to Cairns offer fully guided day trips. Others provide transport and then give you a few hours to explore on your own. Longer trails circle past swamps and curve into beautiful mangrove forests. Keep walking and you'll end up on a deserted beach surrounded by indigenous trees. Daintree is close to Port Douglas and on a longer Cairns holiday, you might with to also spend a few nights in this quiet coastal town.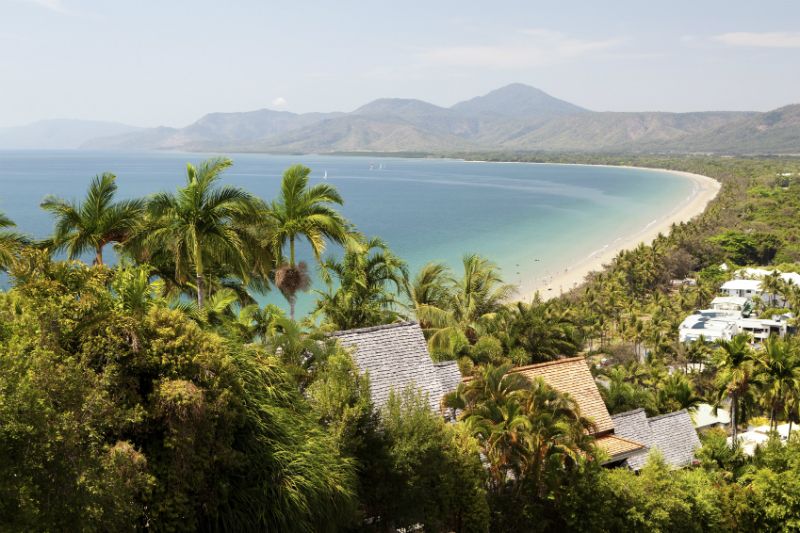 5. Port Douglas
After the walking and exploring, the final piece of a package holiday to Cairns is a day in the upmarket beachside town of Port Douglas. Outstanding seafood restaurants line the sand and there's hardly a sound from traffic. Flawless beaches extend in both directions as you enjoy a sense of escaping into coastal wilderness. Port Douglas is also an alternative base for visiting any of the other destinations featured in this article, although the hotels and restaurants are generally a little more expensive. One excellent Cairns day trip is to combine a morning at the Daintree Rainforest with an afternoon relaxing in Port Douglas.