It's easy to see why over one million holiday-makers flock to Bodrum every year. This Turkish delight of a seafront city is widely considered to be one of the must-see spots in the Mediterranean. It's not just the action packed city centre that attracts guests from all around the world; the neighbouring villages located in the far corners of Bodrum offer a peaceful insight into traditional coastal life in Turkey.
There is so much to get up to in and around Bodrum that whether you're hoping to have an action-packed, adventurous excursion or a truly relaxing getaway, you're sure to find your ideal holiday activity.
Here are four must-sees for your next trip to Bodrum: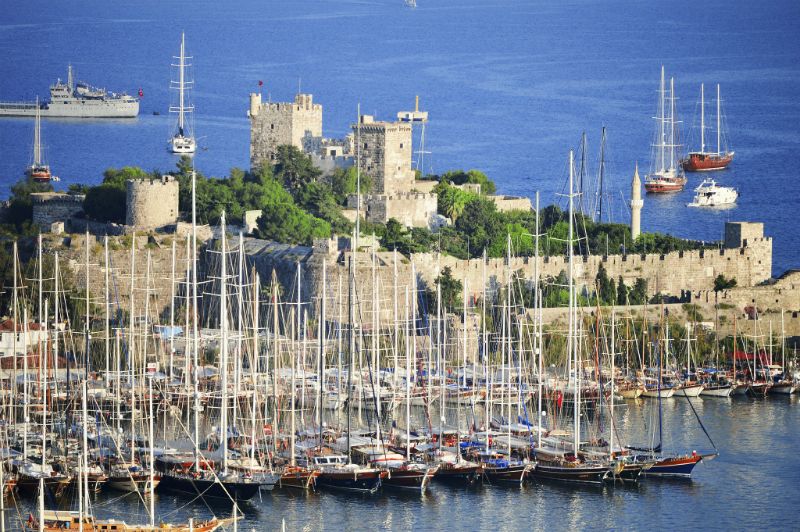 1. Brush up on your history at Bodrum Castle
The city's most iconic monument, Bodrum Castle is an impressive example of 15th century architecture and was built by the Knights of Rhodes during the medieval crusades, when it was given the name 'the Castle of St. Petrus'.
The castle is made of marble and stone from the world famous mausoleum of Mausolus. These days, it is home to Turkey's most treasured underwater archaeological discoveries.
Covering an expansive area of 30,000 square feet, Bodrum Castle stands overlooking the city and is a magnificent sight to behold, whether viewed from land or from sea.

2. Take a cruise to Kara Ada
Situated just 6km from the coast of Bodrum, Kara Ada (or the Black Island), is a very popular destination for short day trips. Over the years, this small island has gained fame for its natural mineral waters and mud, which are renowned for their invigorating, healing qualities.
Take a trip to the natural mud baths and rejuvenating spas of Kara Ada and you'll be in good company, as it is said that Cleopatra herself had the island to thank for her legendary beauty. After a long day unwinding and being pampered, why not head down to the coast and take a relaxing swim in the warm, sparkling blue waters of the Aegean Sea? Or, if you'd rather stay on dry land, take a stroll through the breathtakingly beautiful scenery, lined with one-of-a-kind pine trees.
Kara Ada is a popular stop-off point for many Mediterranean cruises and for all-day boat trips around the city's scenic coast.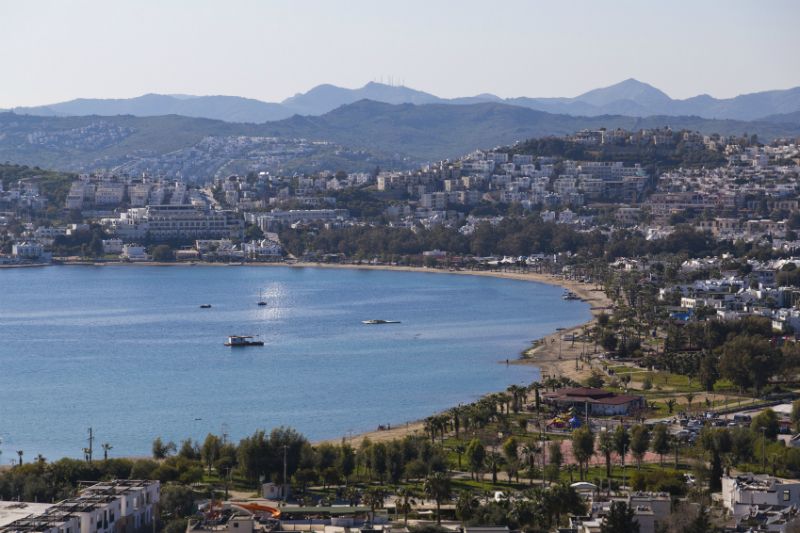 3. Take a dive in Gumbet
Bodrum has always been considered to be one of the world's best deep sea diving destinations. The warm waters of the sparkling Aegean Sea are famous for being crystal clear and completely calm, making them ideal for underwater explorers.
There are a number of conveniently located diving centres around the coast of Bodrum, especially at the neighbouring beach of Gumbet. Here you can explore the vividly coloured, unspoiled reefs which are bursting with life such as soft corals, sponges, sea fans and a bright, floral seabed.
The area is also home to an exotic array of marine wildlife, jack fish, moray eels, barracudas, octopus and rays, as well as friendly sea turtles – these curious creatures have been known to get up close and personal to snorkelers and scuba divers. It's not just an abundance of natural beauties that are waiting to be discovered off the coast of Bodrum, there are also fascinating wreckages on the seabed.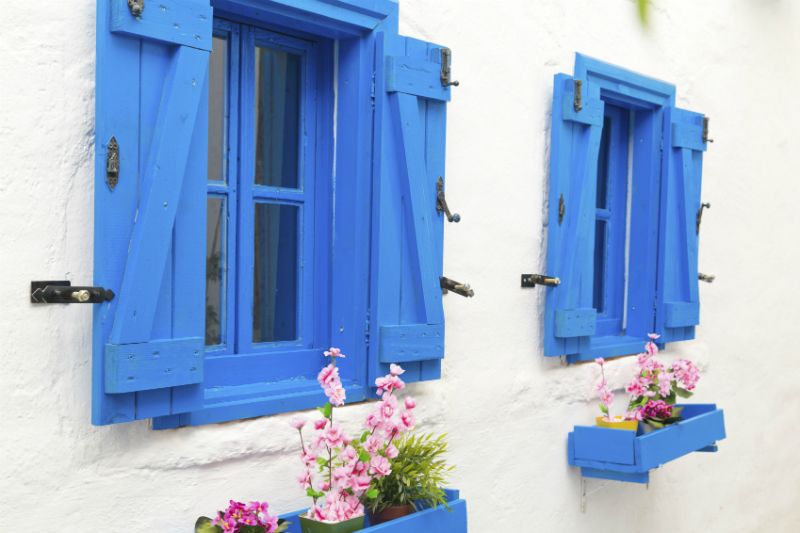 4. Make the most of the city centre
The heart of Bodrum lies in the bustling city centre. Whether you fancy bagging a bargain on some designer attire or would rather delve into traditional Turkish culture at one of the city's bazaars, you won't be disappointed by the shopping opportunities on offer in Bodrum.
The Old Town pedestrian shopping area is a popular spot for tourists to explore. This district is located conveniently close to Bodrum Castle and sells an amazing array of clothing, food, jewellery and arts and crafts – this is the perfect place to pick up some unique souvenirs for friends and family back home.
There is also a weekly market held every Tuesday and Friday in Otogar bus station. On Tuesdays, the textiles market sells traditional Turkish fabrics and cloths.
Every Friday, the food market sells locally grown fruits and vegetables freshly caught fish, and more. The markets and bazaars are a wonderful way to get to know the famously friendly local people and try out some delicious regional cuisine.