Fun things to do on holidays in Marmaris
Marmaris, a thriving port and resort on the Turkish Riviera, draws thousands of holidaymakers every year in search of swimming, sunbathing and watersports.
There are also historical attractions for those with an interest in the past; some are local and others are a little further afield. Whether you are a culture vulture or a sunseeker, there's plenty to keep you occupied while staying in this resort. Here are 10 fun things to do to make a memorable holiday in Marmaris.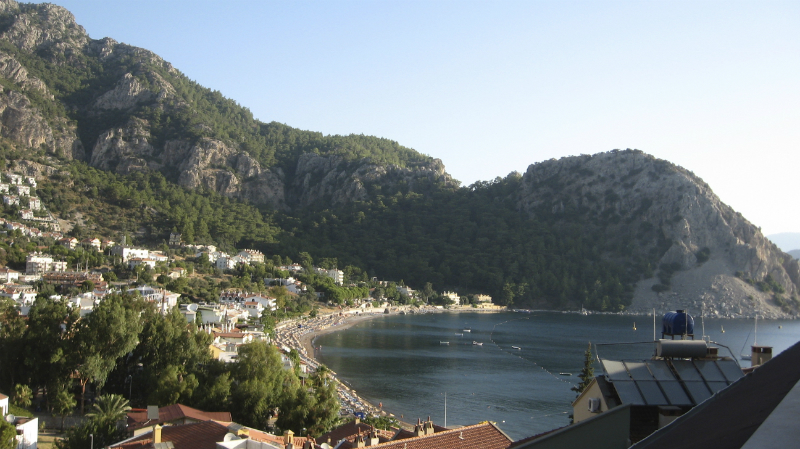 Go off road
Sign up for a Jeep safari tour and see some of the great countryside outside the town. You'll have an early start and will travel on a mixture of forest, village and stream tracks, as well as up and down narrow roads that wind around mountains covered in pine forests.
Travelling in groups of up to eight people per vehicle, you'll take in panoramic views of the surrounding hills and forge broad rivers before having lunch in a local village. You'll also have the chance to take a refreshing dip in one of the many waterfalls around Marmaris.
Jeep tours mainly explore the Bozburun Peninsula, as well as Ciftlik, Turunc, Gokova Gulf and the countryside around Akyaka and Akbuk.

Splash some cash at Marmaris Grand Bazaar
Try out your haggling skills at the town bazaar, where you can shop for presents and souvenirs to remind you of your holiday in Marmaris. You'll find traditional Turkish products such as carpets, leather products and jewellery, as well as clothing, ornaments, metalware and foods.

Take tea at Jinan Garden
Escape the crowds at the beaches and markets and chill out at this Zen-like garden, which has a pagoda, murmuring waters and a teahouse where you can recharge your batteries.

Make waves with the family at Marmaris Water and Aqua Parks
Enjoy stacks of thrilling water rides at one of the water theme parks: Atlantis Water Park, which is located by the beach front, and Aqua Dream Water Park, the bigger of the two, which is further out and near the hills.
The former includes kamikaze slides, a wave pool and splash rides, among other attractions, whilst the latter offers an Extreme Wave Pool, Gang Slides, Pirate's Tunnel, Pirate's Waterfall, Mushroom Adventure River and many other rides.

Go underground
Explore the ancient Nimara Cave on Heaven Island near Marmaris, which has been used for worship for thousands of years. The historian Herodotus dated human activity here to 3,000 BC, but recent archaeological digs found evidence pre-dating this by 12,000 years.
The cave, which reaches an interior height of 5m, is located on the highest point of the island and was used for the worship the Mother Goddess Leto, thought to be the parent of Artemis and Apollo. Offerings including sculptures, pottery, burnt remains and glass beads were placed on stone altars.

Step back in time at Marmaris Castle & Museum
Perched on a hilltop overlooking the port town, Marmaris Castle was built by the Ionians, repaired under Alexander the Great's reign and overhauled by Suleyman the Magnificent.
Here, in the early 16th century, Suleyman assembled an army of 200,000 troops who went on to capture Rhodes from the Knights Hospitaller who held the island. The castle is home to a small museum, which exhibits tombstones, figurines and amphorae. There are great views over the town and sea.

Catch Marmaris International Race Week
If you're thinking of booking hotels, package or all-inclusive holidays in Marmaris off-season, you might want to time your visit to coincide with its sailing week in October. This seven-day event is one of the biggest in the Mediterranean, attracting over 1,000 entries.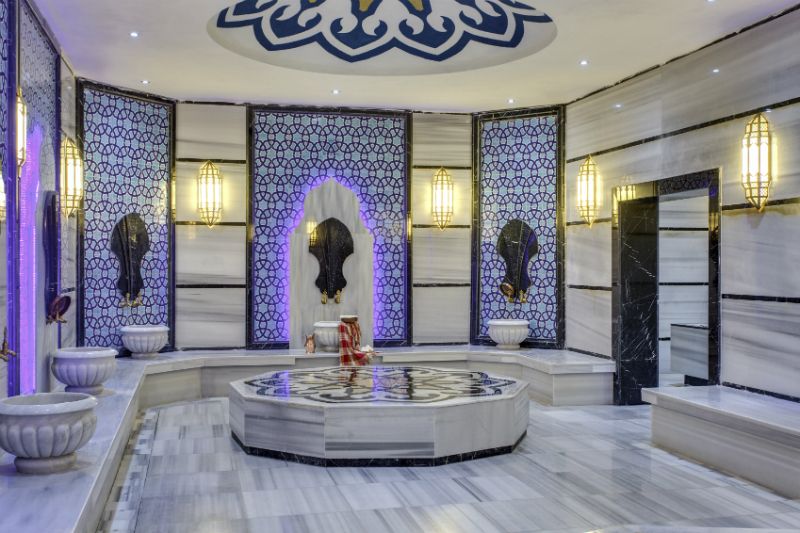 Enjoy traditional a Turkish baths experience
There are a number of options for anyone wanting to experience traditional Turkish baths. Several tour operators offer a pick-up and drop-off service to hotels.
Or you can visit Armutalan Hamami, which was built during the reign of the Ottomans and has been extended in modern times to provide the second largest baths in Turkey. A traditional Turkish bath (Hammam) will include a sauna, body peel, and foam and oil massages.

Take a boat to Sedir Island
Otherwise known as Cleopatra Island, Sedir, which lies north of Marmaris in the Gulf of Gokova, is famed for its golden sands. Legend has it that Mark Anthony shipped these in specially for Cleopatra, and the island is zealously protected by the authorities.It also has an amphitheatre and the remains of a temple, Byzantine walls and other Hellenistic remains.

Learn to scuba dive
Marmaris offers wonderful scuba diving with warm, clear waters, secluded bays and lots to explore. Several operators offer courses and diving is available to suit all skill levels.