Golf holidays to Fuengirola
With several different beaches that make up a combined 8 km of Spain's coastline, it's no wonder that holidays to Fuengirola are so popular – although Costa del Sol's reputation for fabulous weather doesn't hurt, either! Once a fishing village, it is now a vibrant combination of old and new, with tourist friendly hotels and restaurants and side streets packed with tapas bars and upmarket boutiques.
If you're planning to take a day out of your beach time to play some golf, there are some fantastic options in the region. The pleasant climate and natural beauty lends itself to an ideal destination for a golfing holiday, particularly if you don't mind driving short distances to reach a range of courses. To help make your decision easier, as there are numerous golf courses in the area surrounding Fuengirola, here are some of the most popular to head to.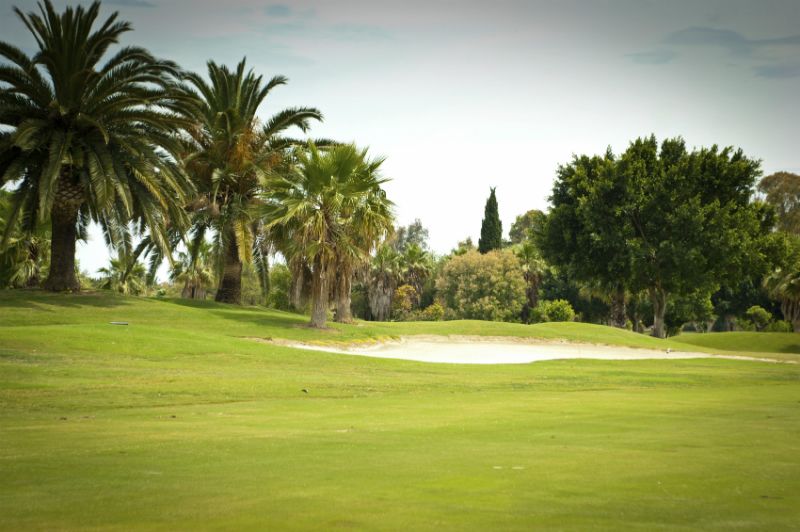 La Cala Resort
Roughly 9 km from Fuengirola, La Cala is renowned for being home to some of the finest golf courses in the Andalucía region. The resort also offers a luxurious alternative to hotels in Fuengirola with stay and play options. With three stunning courses packed into the one resort, you may find yourself back here more than once.
The Campo America is known for its stunning sea views, while Campo Asia is sure to test your skills as a golfer. Campo Europa is better suited to less confident golfers, with wider fairways and flatter terrain.
It's worth noting that the resort offers lessons in a range of languages, which are sure to help to take your game to the next level, whether you're a beginner or a seasoned expert. The resort is also home to a great little six hole practice course for improving your short game.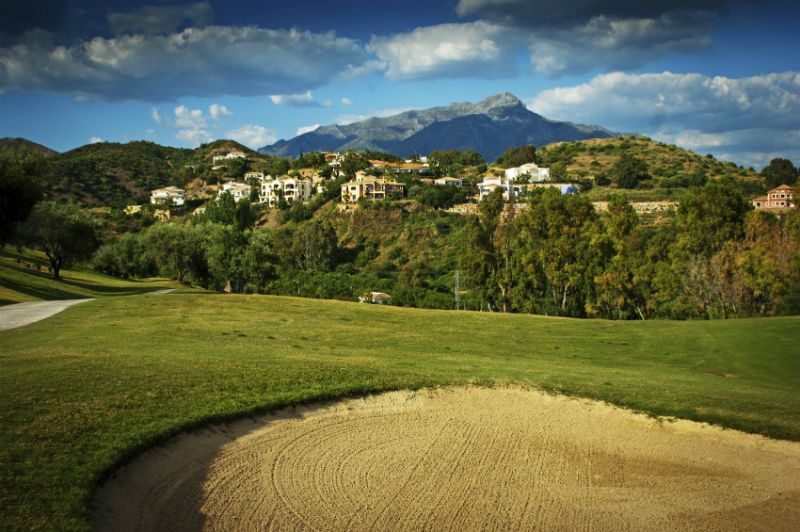 Miraflores Golf Club
Set midway between Marbella and Fuengirola, this is a great 18 hole course. With a fun island green on the 15th, this course offers a variety of challenges set to test golfers of all levels. There's also a good restaurant and bar, so don't worry about going hungry. As with playing any course in the Costa del Sol, remember to bring a bottle of water, particularly if you're playing around midday.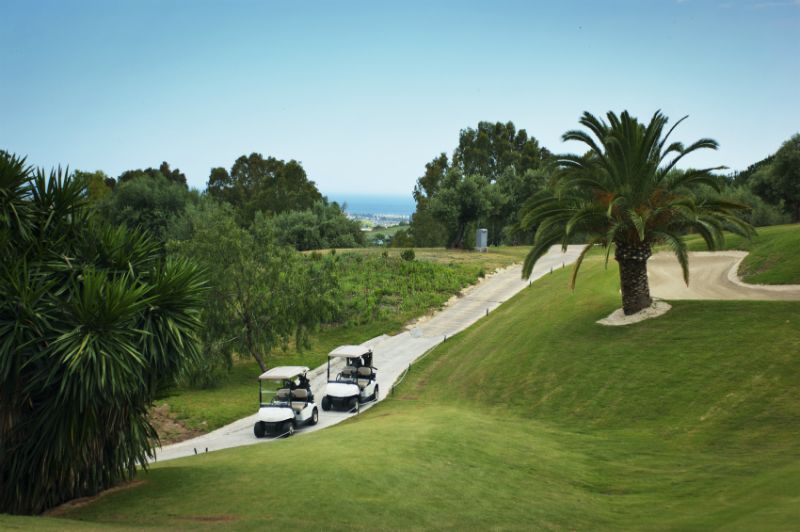 Golf Torrequebrada
Set among the hills of Málaga, the narrow nature of the fairways require a level of precision required by few other courses. In terms of natural beauty, this course is similar to the rest of the list in that it's set amid stunning scenery, with impressive views of the mountains, and equally great views out over the Mediterranean Sea.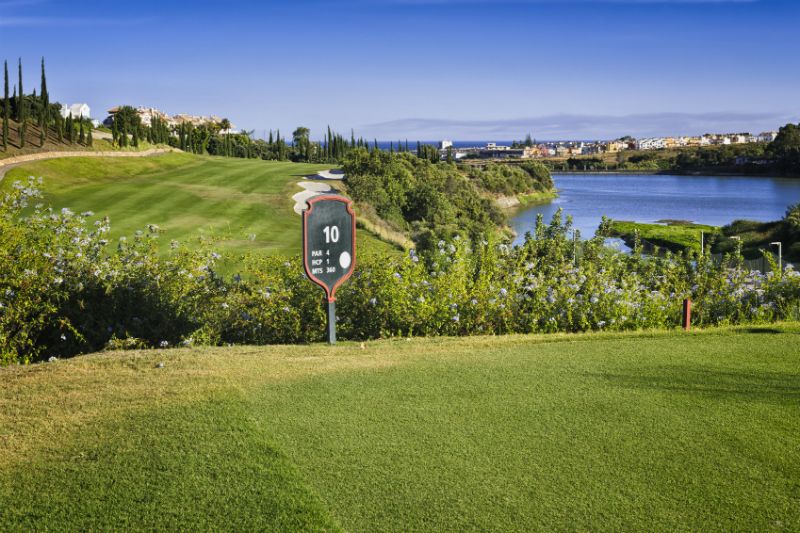 La Quinta Golf and country club
All though this club is further from Fuengirola as it is essentially in Marbella, it could still be worth the trip. La Quinta has 27 holes to offer, split into three fantastic nine hole courses, each with their own challenges and fun features. Finish your great day of golf with a delicious meal at one of the selection of restaurants within the La Quinta complex or stay over at the 5 star resort hotel.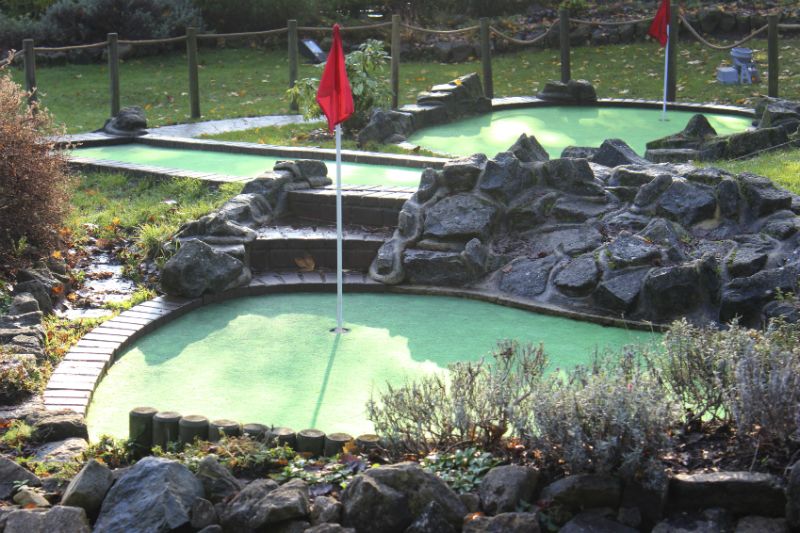 Fuengirola Adventure Golf
Fuengirola's Adventure Golf course can offer a great day of light-hearted fun for all the family (or for a group of adults). Don't be fooled by the name, though! This is more challenging than your average pitch and putt course, with an impressively complex design.
The whole facility is a clean, well run machine, with a good bar that sells a wide range of food and drinks. Relatively central to Fuengirola you won't have to lug a full set of clubs around as club rental (a putter) is included in the green fee.
Whether you're a seasoned pro or a complete beginner, we're sure you'll find a golf course or two to try out in the Fuengirola area; and whilst there, why not consider Bioparc, or the historical Finca del Secretaria, where you'll find fourth century baths and a fish salting factory.
Whether you choose to take a holiday with a focus on golf, or you decide to stay in a Fuengirola hotel, soak up some rays by the seaside, this area of Spain is beautiful, and you're sure to have a great time.
If you've already booked your golf holiday, take a look a look at our Golf Travel Insurance and tee off knowing you've got everything covered.